'This Is Us' Season 6 Actor Jon Huertas Reveals He Directed Episode 3 by Sharing Behind-the-Scenes Photos
Jon Huertas announced on his social media that he directed episode 3 of 'This Is Us' Season 6, and he shared behind-the-scenes photos from the episode.
Another actor is stepping behind the camera in This Is Us Season 6. After Chris Sullivan announced that he would be directing an episode in the popular show's last season, Jon Huertas shared that he would also helm a This Is Us Season 6 episode. And to the fans' delight, Huertas also posted a few behind-the-scenes photos from his episode.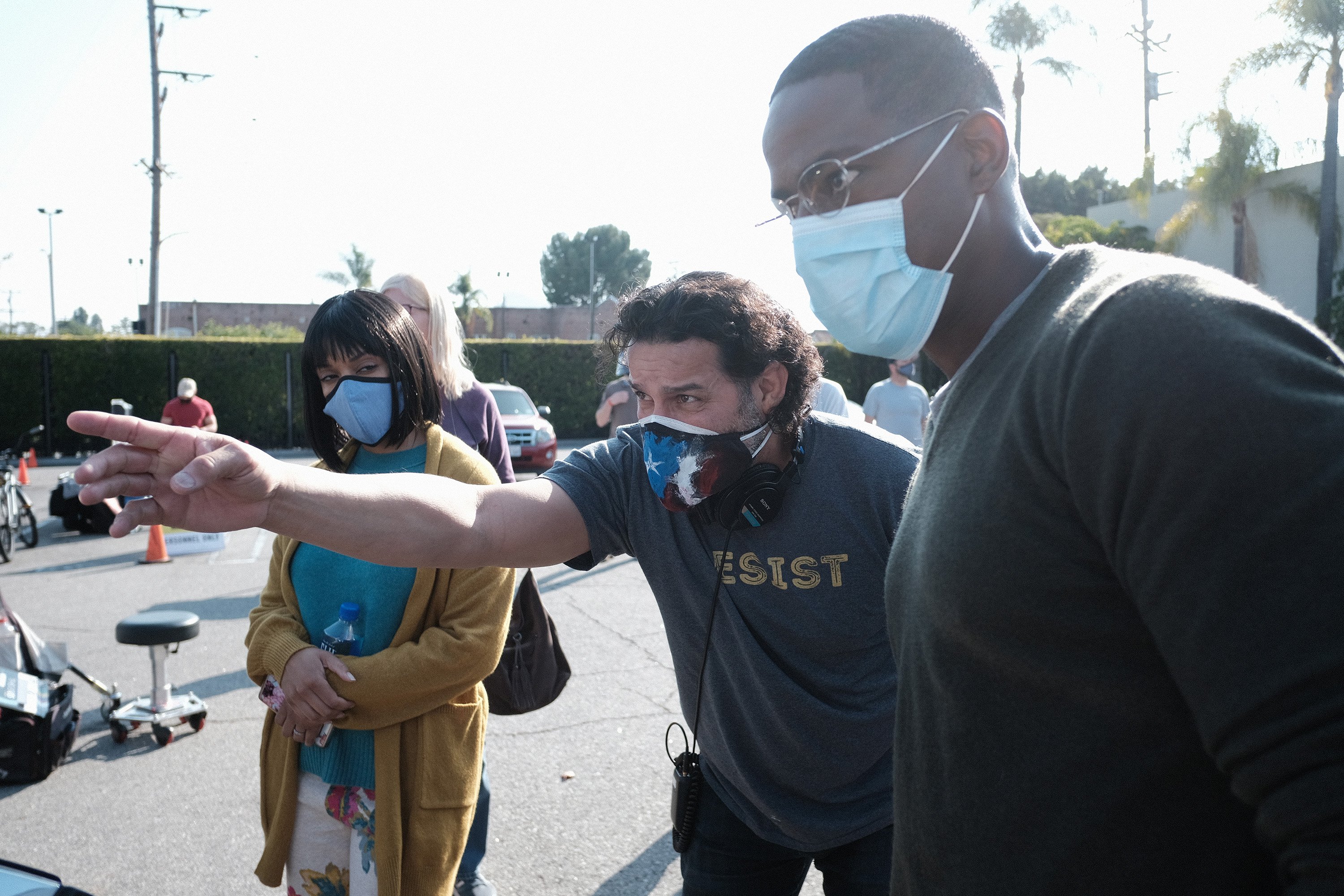 Jon Huertas is directing 'This Is Us' Season 6 Episode 3
Jon Huertas, who plays Miguel Rivas, directed This Is Us Season 6 Episode 3, which will air sometime in early 2022. From Huertas' announcement on his Instagram, it sounds like the cast and crew finished filming episode 3, and it is currently in post-production.
Huertas captioned his post, "And…voilá! Just turned in my director cut of episode 603!!! You guys! This episode…wow! Written by these two brilliant minds [Casey Gettinger] & [David Windsor] – Twas an honor taking the helm again! I can't wait for you all to see it!"
The post includes seven photos from the production. Four images are of Huertas and crew members, while the other three give fans some insight into the episode's plot. One of them shows Jack and Rebecca when they are young, holding hands at their kitchen table. Another picture is of Toby sitting at a desk in a bedroom. And the last photo shows a camera filming an unidentifiable man on a sidewalk.
Mandy Moore, who plays Rebecca Pearson in This Is Us Season 6, shared Huertas' news on her Instagram story. She said, "Eeeeek! I [heart emoji] when [Jon Huertas] directs (last time I was 2 weeks away from giving birth so considerably more comfortable this go around)."
This isn't the first time Jon Huertas has directed a 'This Is Us' episode
Before stepping behind the camera for This Is Us Season 6 Episode 3, Jon Huertas directed episode 9 of season 5, "The Ride."
In the episode, the Pearsons embark on a series of car rides. During two different points in the past, Jack and Rebecca drive the Big Three home from the hospital, and Randall and Beth ride home with newborn Tess. In the present, Kevin and Madison drive their newborn twins home after their birth. And in the future, Deja, who has just learned she is pregnant, goes with Annie to Kevin's house to see Rebecca.
"The Ride" also features a significant scene where Kevin dreams about Jack giving him advice about fatherhood. Jack tells Kevin, "Stop trying to live up to me. I was terrified of being like my dad, and you are terrified of not being like yours. We both wasted a lot of time being quietly terrified. Close your eyes. Decide what you want, and then you go and get it, son."
If there are scenes like that in This Is Us Season 6 Episode 3, fans are in for a treat.
'This Is Us' Season 6 will show the origins of Rebecca and Miguel's love story
Since This Is Us Season 6 will be the NBC show's last batch of episodes, fans will finally see more of Rebecca and Miguel's beginnings as a couple. So not only will Jon Huertas have a significant role behind-the-scenes, but he will also have many moments in front of the camera.
Huertas, while speaking with NBC News, said, "Next season, I have a sneaking suspicion that we're gonna see the Rebecca and Miguel love story a little deeper than we have before. We're gonna see how they got together, for sure."
This Is Us Season 6 premieres in early 2022.