'This Is Us' Season 6: Alexandra Breckenridge Thinks There's 'More Story for Kevin and Sophie' After the Finale
Alexandra Breckenridge said there is far more to Sophie and Kevin's romance than the show allowed for.
According to This is Us star Alexandra Breckenridge, Kevin and Sophie's story is far from over. NBC's hit drama, This Is Us, has seen six successful seasons, with Kevin and Sophie's story playing out over several decades of Kevin's life. Now, with the This Is Us season finale inching ever closer, Breckenridge says there wasn't enough time.
A brief history of Kevin and Sophie
As childhood sweethearts, Kevin and Sophie's timeline includes decades of loving each other. From the moment Kevin laid eyes on her in grade school, he loved her. He has made her valentines, hosted a themed birthday party in her honor, and courted her throughout high school, with the couple marrying very young after Jack's death. However, Kevin has also broken Sophie's heart many times. 
After they were married, Kevin moved out to LA and Sophie to New York. During their separation, Kevin cheated on his wife and when he told Sophie, she ended the marriage. After many years apart, Kevin went in search of Sophie and the pair rekindled their romance only to have Kevin's addiction issues lead to more heartbreak for Sophie when Kevin abruptly ended the relationship. 
Is Alexandra Breckenridge suggesting a 'This Is Us' spinoff with Kevin and Sophie?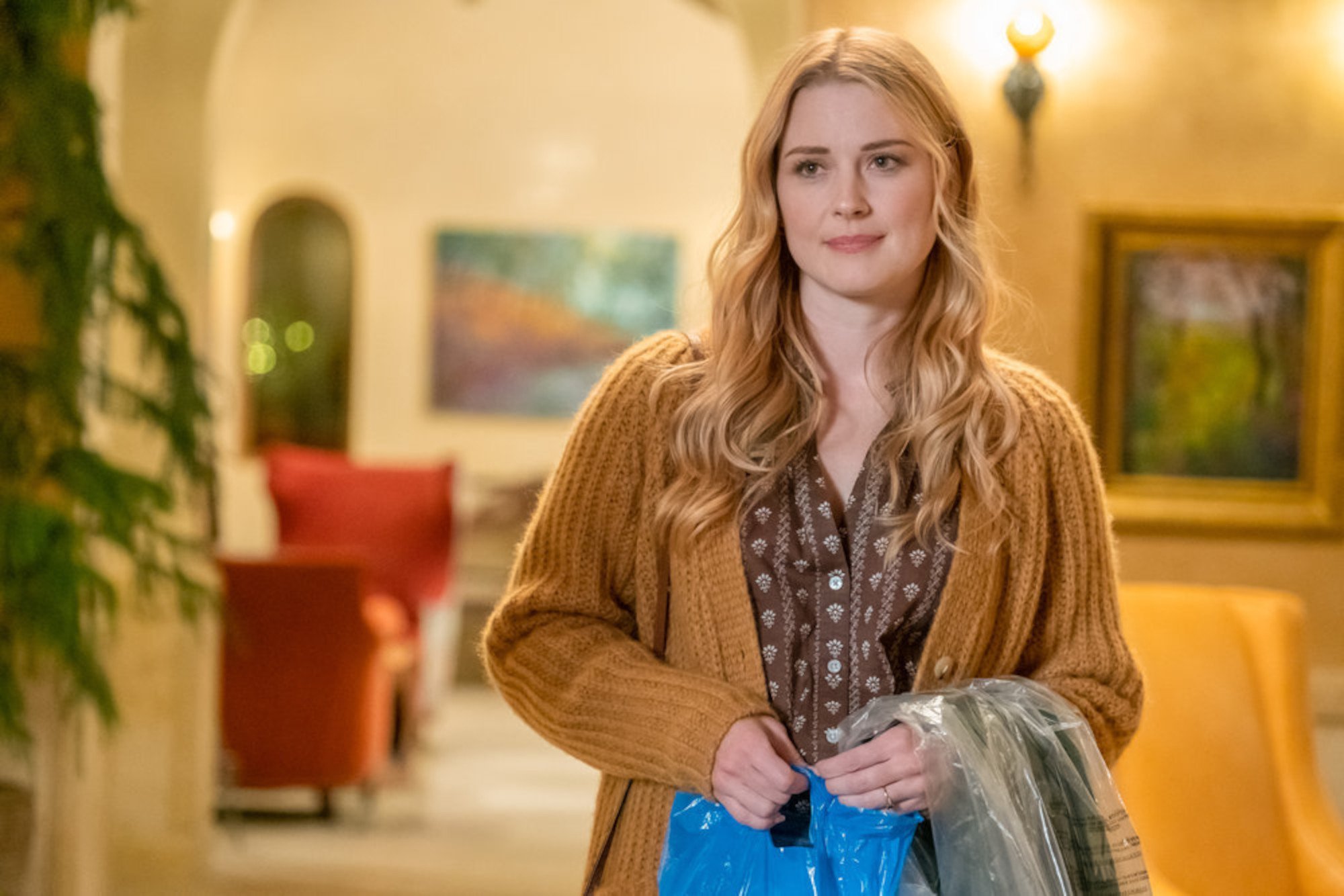 Breckenridge told People she believes there is far more to Sophie and Kevin's romance than the show allowed for. When asked how she was feeling about the coming This Is Us season finale, Breckenridge replied, "I think there's more story for Kevin and Sophie that I would've loved to dive into, but there's just not enough time to do it all." 
However, considering Kevin and Sophie's story in "The Night Before the Wedding," it looks like the 40-year romance of Kevin and Sophie is now finally on solid ground. If the series were to pursue a spinoff, as it seems Breckenridge may be implying, it is unclear what aspects of the story would be pursued. It is also unclear how the Virgin River star would fit it into her schedule since she suggested that even filming This Is Us season 6 was tricky considering her conflicting filming schedules. It can be assumed though, that should a spinoff be attempted, the show would have a massive built-in fan base. 
'This Is Us' series finale is set to air on May 24th
With This Is Us quickly approaching its series finale and Sophie and Kevin's recent reunion, the feeling that the beloved show is wrapping up its story is becoming ever more palpable. In her interview with People, Breckenridge made it clear she was not only going to miss her long-standing scene partner and on-screen love, Justin Hartley, but all of the show's cast and crew.
She said, "This is obviously an incredible group of people, from the top to the bottom of the show. Everybody that works on it is so kind and hard-working and thoughtful and present and engaged. It's very rare to come onto a show where you feel that from everyone that you're working with. They have something really special."
Noting the series' success, the actor also pointed out, "Not only is the show incredibly successful, but it's successful for all the right reasons in terms of the people who are creating it. And so it's such an honor to be able to be on the show. I'm so happy that I've been able to be here at the end. I will miss it, but I'm just happy that I was able to be on it at all."
Breckenridge is certainly not alone, as This Is Us has been considered the height of television drama for several years now and will have a huge viewership missing the series long after it takes its bow on May 24th.