'This Is Us' Season 6: Chris Sullivan Reveals Discouraging Information About the Haunting Smoker Accident and What It Means for Kate and Toby
Kate and Toby's marriage might literally blow up in 'This Is Us' Season 6, and Chris Sullivan revealed more information about the incident that leads to their divorce.
This Is Us fans have known about Kate and Toby's divorce since the season 5 finale, but it's going to be a lot more explosive than anyone ever thought. This Is Us Season 6 scattered signs throughout its aired episodes that indicate the end is near for the couple. But one clue in particular points to a specific day that ended their marriage. And Chris Sullivan, who plays Toby, previewed what that day will look like for the Pearsons.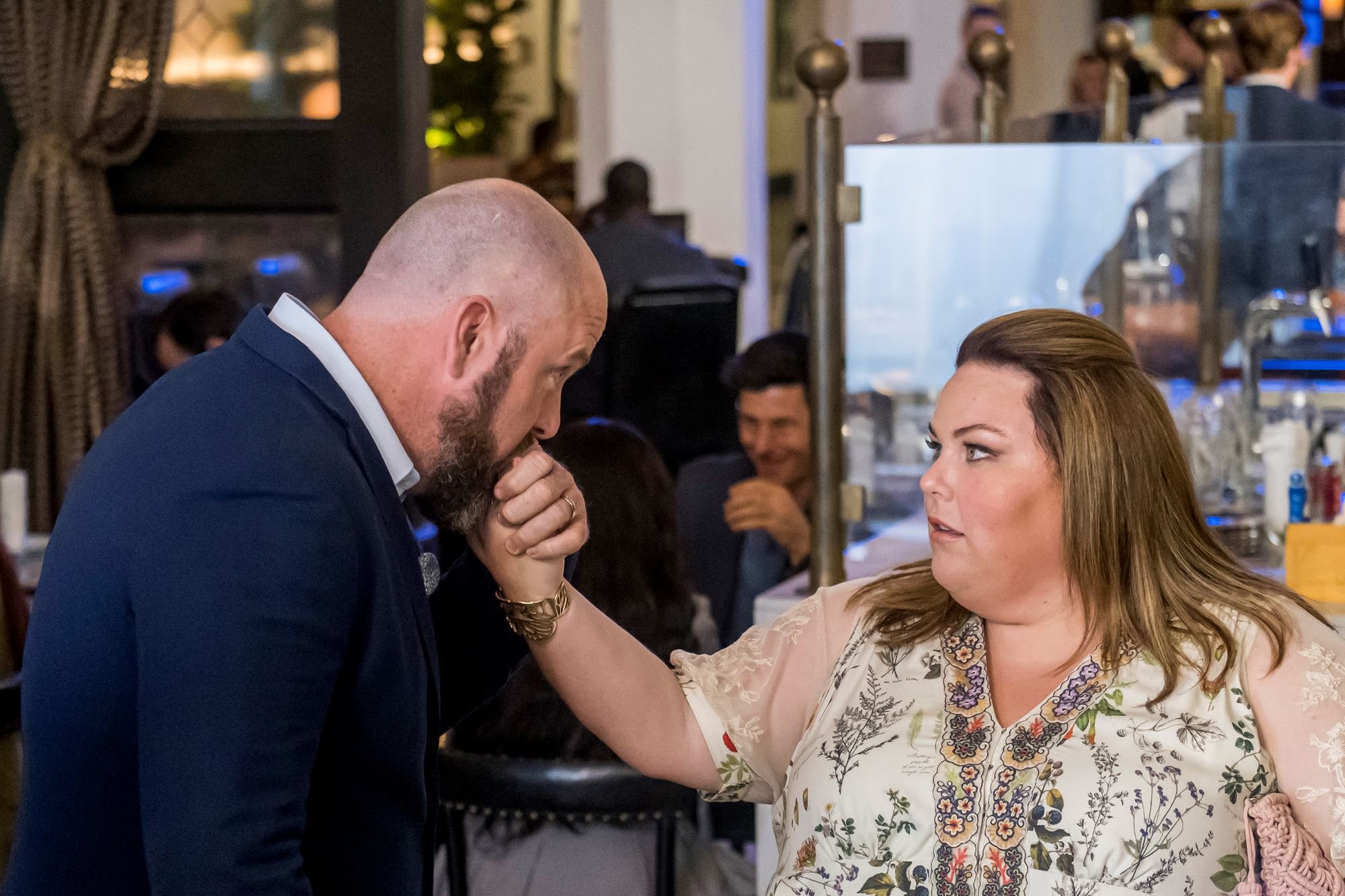 A smoker incident will lead to Kate and Toby's divorce in 'This Is Us' Season 6
Thanks to a flash-forward scene from the This Is Us Season 5 finale, fans know that Kate and Toby are divorced, and Kate and Phillip get married in the future. But another scene set in the future from This Is Us Season 6 Episode 3 teased more about the day the couple decided to separate.
Adult Jack and his wife Lucy had a cookout where he used a Big Green Egg smoker. They discussed how Jack's first memory involves the smoker and how the accident left a scar on his forehead. And, at one point, Lucy said, "You know, you don't need to keep using that thing. It's, like, the literal symbol of the day your mom and dad's marriage blew up."
So, fans know that whatever happens, the day of the smoker accident will be the final straw that permanently breaks Kate and Toby's marriage in This Is Us.
Chris Sullivan previews the explosive accident
During an interview with Entertainment Weekly, This Is Us star Chris Sullivan teased the Big Green Egg smoker incident and how Kate and Toby's marriage ended.
"There's always a turning point, even if there are a thousand small moments that lead to that turning point," the actor revealed. "The Big Green Egg is a symbol of a day where we arrive at that crossroads. But you can't arrive at that crossroads without taking a thousand single steps. Everything you're seeing now are these steps towards that inevitability."
Although Kate and Toby will decide to end their marriage on the day of Jack's first memory, it's not the only reason they get divorced. The tension that fans currently see between the couple also causes their separation.
To further tease what happened the day of the accident, Sullivan said, "When the smoke clears, the line will have been drawn."
The actor's comments are very ominous. We wonder if the accident will affect people other than Kate and Toby in This Is Us Season 6.
When can fans expect to see Kate and Toby separate in 'This Is Us' Season 6?
Before the This Is Us Season 6 premiere, Chrissy Metz, who plays Kate, discussed the final episodes with Entertainment Weekly. And it sounds like the Big Green Egg smoker accident may occur in episode 9. Metz said, "The episode that I got to co-write, which is [episode] 9, which is Kate's episode — that's going to be a massive turning point for Kate and Toby."
Interestingly, Metz called the episode a "turning point" for Kate and Toby, and Sullivan described the smoker incident as a "turning point" for the couple. Perhaps fans should expect to see the two decide to separate in episode 9.
While speaking with Entertainment Weekly, Metz also shared some intel on the couple's divorce. The actor revealed, "Neither one is right, and neither one of them is wrong. It's just people grow apart. So there is this mutual love and respect — and, of course, for their children and the life they created together, but also the one that they want to share, even if they're not together."
This Is Us Season 6 returns with new episodes on Feb. 22 at 9 p.m. ET on NBC.