'This Is Us' Season 6: Chrissy Metz Addresses Kate's Absence in the Flash-Forward Scenes, 'I Have Different Wigs For Different Times'
Since Kate has never been seen in the flash-forward scenes, 'This Is Us' fans worry that she is dead, but Chrissy Metz may have some good news for the audience.
Fans are worried about Kate in This Is Us Season 6, and they have reason to be. The NBC drama has never been afraid to kill off characters or put them through tremendous emotional pain, so it stands to reason that the final season will feature both. And unfortunately, Kate is going to be put through the wringer in the last episodes of the series. Hopefully, though, the audience will find out she is still alive in the This Is Us flash-forward scenes.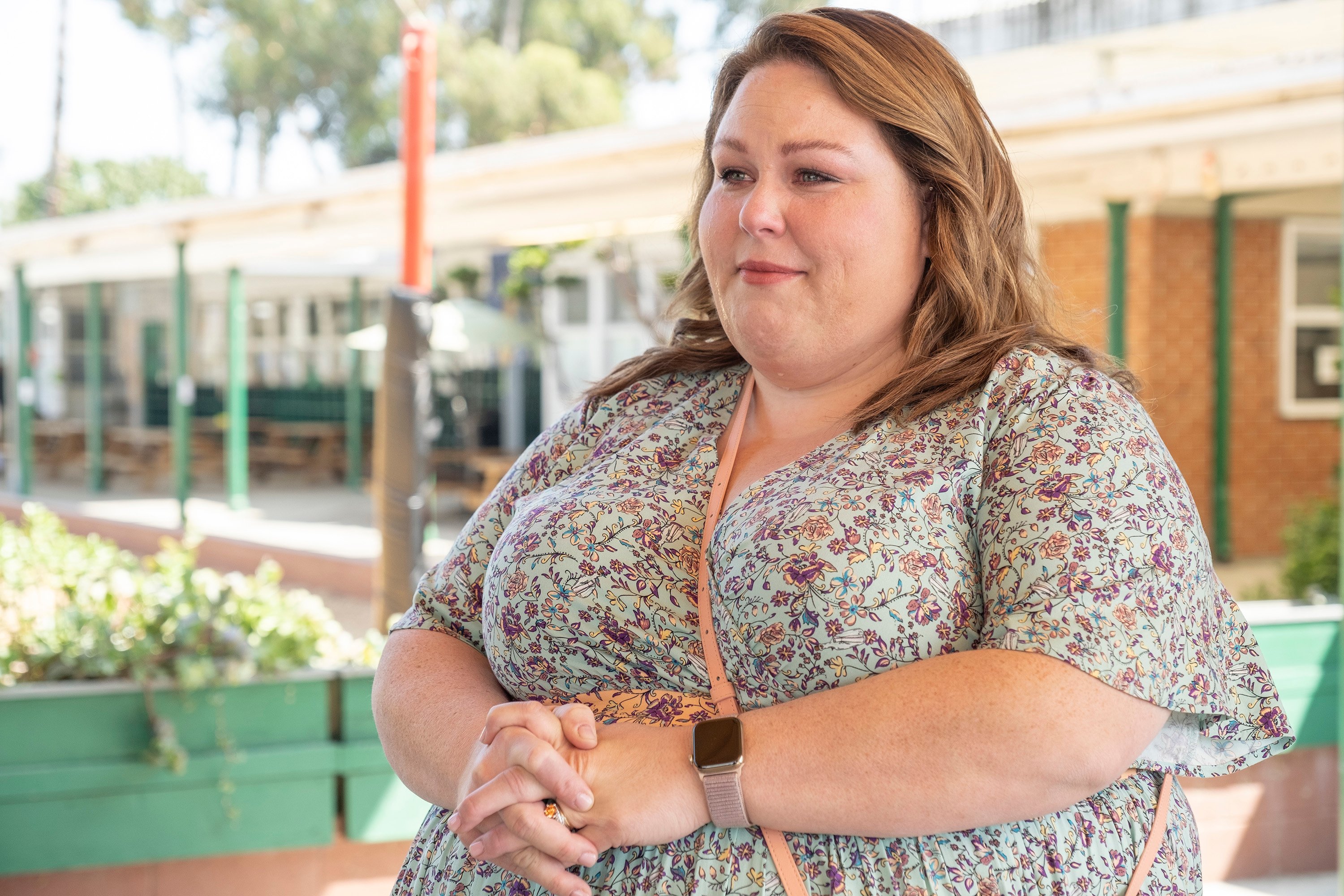 Kate is missing from the flash-forward scenes in 'This Is Us' Season 6
Many different This Is Us characters have emerged in the pivotal flash-forward scene at Kevin's house. But two characters are notably missing — Kate and Miguel.
Now, the most obvious conclusion that any fan could make is that they're dead in the future. But, of course, there are still missing pieces to the overall puzzle that night. Many believe that the Pearson family gathers to say their final goodbyes to Rebecca, who seems to be on her death bed.
From what the audience has seen so far, Randall, Beth, Kevin, Toby, Nicky, Tess, Deja, Annie, and Kevin's twins are all alive and have come to the house for the special gathering. And most recently, fans discovered in This Is Us Season 6 Episode 2 that Nicky's wife Edie has also been invited to Kevin's house. So what's the deal with Kate and Miguel? Thankfully, Chrissy Metz gave viewers a bit more insight into her character's absence in the flash-forward scenes.
Chrissy Metz comments on the lack of future scenes for her character
During an interview with Us Weekly, Chrissy Metz discussed Kate's fate in This Is Us Season 6.
"It's interesting," the actor shared. "I have been on interviews where I have said something, and then the story has changed, and I was like, 'Oh, gosh.' So who knows?"
Metz added, "I know that I have different wigs for different times, but I don't know if they're gonna actually finalize me at a particular age or what's gonna happen. So I'm not sure because sometimes it's down to the wire. We're like, 'Ah, we're gonna change something.' But I can't wait."
The actor also remarked, "I would love to see Kate aged up or [in] prosthetics. Jon [Huertas] and Mandy [Moore] go through three-and-a-half hours of prosthetics, and I'm like, 'I wanna do that.' So we'll see. We'll see. I hope so."
Interestingly, Metz revealed she has multiple wigs for varying time periods. Her comments could be a misdirect, and the wigs could be for flashback scenes. But, hopefully, fans will eventually get to see Kate in an older wig in This Is Us Season 6.
The actor teases what's to come for Kate in 'This Is Us' Season 6
Prior to the This Is Us Season 6 premiere, Chrissy Metz previewed Kate's journey in This Is Us Season 6 in an interview with Entertainment Weekly.
"She is definitely making herself a priority, and understanding that everybody that's put in our lives has a significant impact," she revealed. "And, of course, Toby has [done that] with Kate. She's a better person for knowing him and loving him. She also is realizing that she's a mother, but she's a woman and her own person too, and that there will be a turning point when she chooses herself."
Metz continued, "And I don't think she's really, truly done that. She has gone through everything she's gone through in order to say, 'Yeah, this isn't working for me, and I have to make my own decision for myself.' And I think that is such a testament to how far she's come and how she walks into this next chapter of her life."
This Is Us Season 6, starring Chrissy Metz as Kate Pearson, airs Tuesdays at 9 p.m. ET on NBC.