'This Is Us' Season 6: Chrissy Metz Hints at a New Trilogy of Episodes Focusing on the Big Three
The second season of This Is Us featured three back-to-back episodes that each focused on one member of the Big Three. The first episode, "Number One," was about Kevin, the second episode, "Number Two," shined a light on Kate, and the third episode, "Number Three," featured Randall. Many fans and critics regard this trilogy as a few of the best episodes of the series. And, according to Chrissy Metz, This Is Us Season 6 may contain a new trilogy.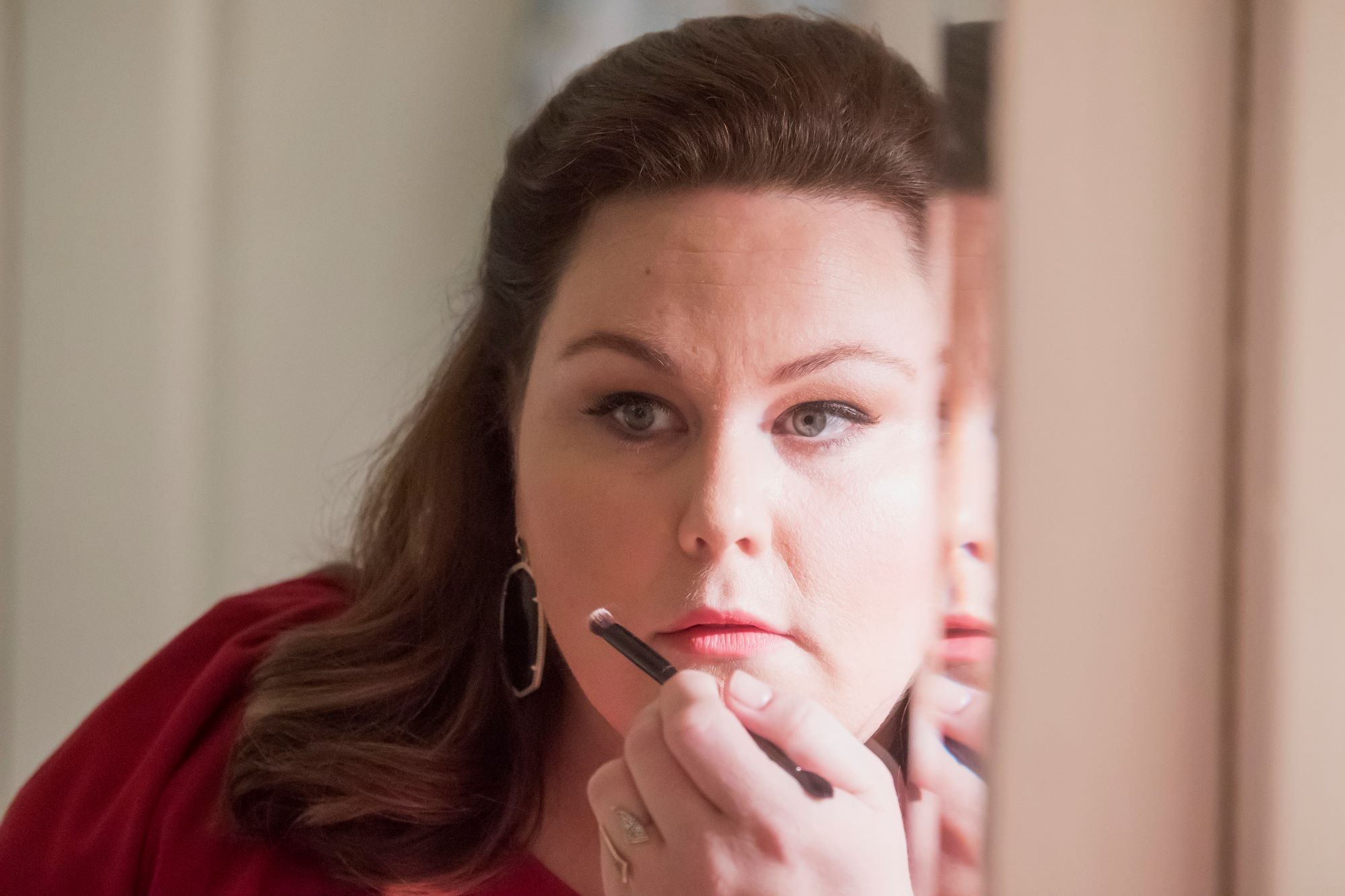 Chrissy Metz is co-writing an episode in 'This Is Us' Season 6
Many This Is Us cast members are stepping behind the camera and directing or writing in season 6. And Chrissy Metz, who plays Kate Pearson, is co-writing episode 9 with Casey Gettinger and David Windsor.
Metz told People, "I'm co-writing one episode this year. It's really exciting to support fellow actors and people that you love trying new things. For me in particular, obviously, writing has been a very new venture, but I'm very excited."
"It's really exciting because I think it's helping my songwriting, which is really great, and also understanding characters and writing for their voices," she said. "Also, [creator] Dan [Fogelman] is such a great mentor, and I get to write with Casey Gettinger and David Windsor, who are our writing team. It's been really wonderful."
Not only is Metz co-writing This Is Us Season 6 Episode 9, but her co-star, Mandy Moore, is also directing it. Moore, who plays Rebecca Pearson, announced the news via her Instagram.
The actor teases a 'trilogy' of episodes in the final season
Chrissy Metz appeared on The Kelly Clarkson Show to discuss her new discovery+ competition series, Meet Your Makers Showdown, and This Is Us Season 6. And when she and Clarkson started talking about the episode the actor was co-writing, Metz may have accidentally or intentionally teased a massive detail about it.
"We just finished [writing the episode]," Metz revealed. "And I got the network draft, and I was like, 'Wait. Some of the things that I wrote are in the draft?' I didn't think it was going to happen because there's so many re-writes. There's so many different influences and voices."
She continued, "And, of course, a whole writers room who have been writing for millions of years. And they're like, 'Oh, you're an actor, and you want to write?' And I'm like, 'Yeah, please let me try!' So, a lot of my jokes landed and stuck. I'm really excited. And it's the Kate-centric episode out of the trilogy."
So, we know that episode 9 of This Is Us Season 6 focuses on Kate, while there are two other episodes that most likely focus on different characters. And, of course, when we think of things that come in three in This Is Us, we think of the Big Three. Kevin, Kate, and Randall may all have their own episodes in season 6, just like in season 2.
'This Is Us' Season 6 will reveal how Kate and Toby's marriage falls apart
During Chrissy Metz's interview with Kelly Clarkson, she also teased a bit about what's to come in This Is Us Season 6.
"This season is going to be incredible," Metz shared. "I don't know if anybody has seen the finale of season five. Some people haven't and if you haven't, close your ears. Spoiler alert. We will get to see how Toby and Kate sort of unravel. And then, of course, we're following Rebecca's storyline and her Alzheimer's. It's going to be very emotional and very wonderful and beautiful."
As many fans recall, the season 5 finale featured one of This Is Us' classic flash-forward scenes. This time, it was five years into the future, and Kate was marrying her boss, Phillip. So, that means that the final season will show Kate and Toby's divorce and how Kate and Phillip's love story begins.
This Is Us Season 6 premieres on Jan. 4 at 9 p.m. ET on NBC.