'This Is Us' Season 6: Chrissy Metz Shows Kate and Toby's House Getting Deconstructed on Instagram
NBC's This Is Us Season 6 finale will be here before fans know it, and episodes 13 and 14 gave Kate and Phillip's wedding story more time. Before Kate married Phillip, she was with Toby. Unfortunately, Kate and Toby couldn't make their relationship work. Now, Kate actor Chrissy Metz is posting footage of the set deconstruction of Kate and Toby's home.
What happened with Kate and Toby in 'This Is Us'?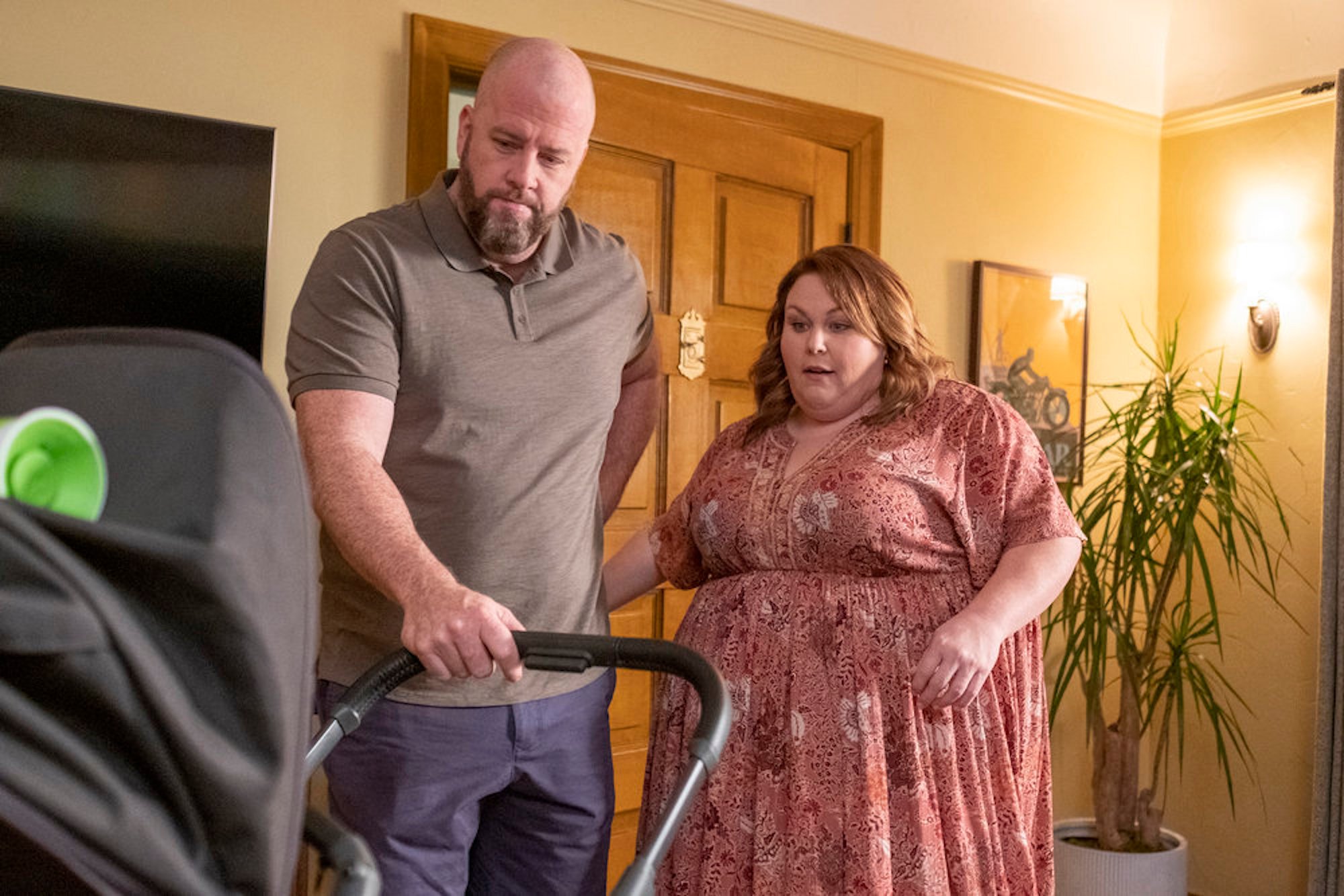 Before Kate and Phillip married in This Is Us Season 6, Kate and Toby were together. So, what happened to Kate and Toby?
In This Is Us Season 6 Episode 12, fans finally learned more about Kate and Toby's demise after having the end of their marriage foreshadowed during the season 5 finale. The couple initially met at a weight-loss support group, and Toby was still coming off his other divorce. Additionally, he dealt with depression. Entertainment Weekly reminds us Kate was dealing with the death of her father. While the couple loved each other, they couldn't make their relationship work — especially when they put physical distance between them.
"I don't think they always grew together," executive producer Elizabeth Berger shared. "And in my mind, in a lot of our writers' minds, I would say that was partially what caused their demise; you can either really transform as a couple through the years, or you can grow apart. And for whatever reason, as this couple stepped into their own individually, they just weren't doing it together."
Chrissy Metz posted footage of Kate and Toby's house before it was completely deconstructed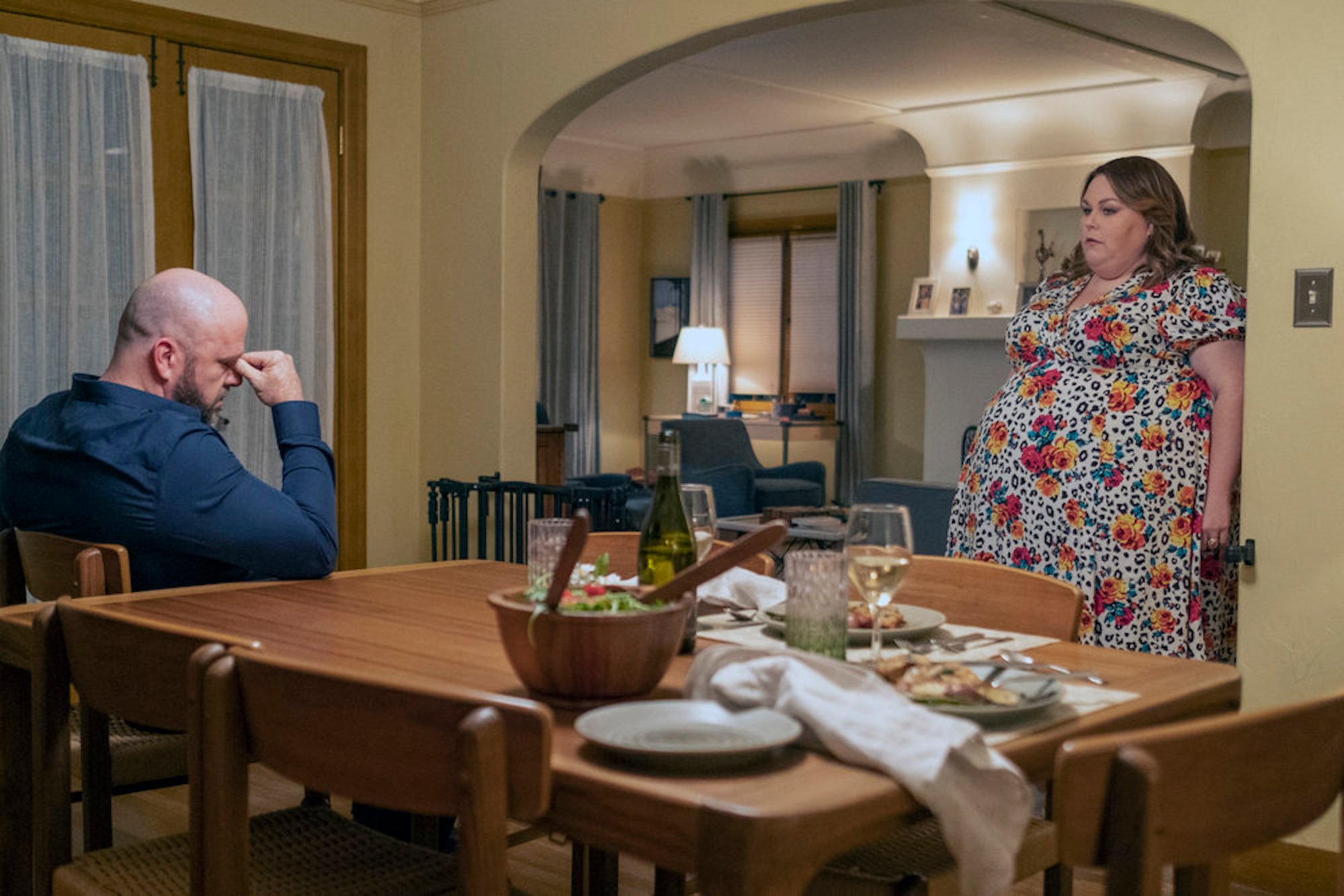 Kate actor Chrissy Metz posted footage to her Instagram Stories of Kate and Toby's home ahead of the This Is Us Season 6 finale.
"This used to be my kitchen," Metz says in her video as she pans around the room. The kitchen still has dishes, appliances, and furniture, though it seems it's the last day the actor can see the kitchen intact. "Seeing Toby and Kate's house in the middle of striking it entirely is real [emotional]," she captioned the story.
As Metz continues through the house, she shows the living room, which production has already started to clear out. Her video captures a rack of clothing seemingly worn by her character, Kate. "This is sad days," she says. "This has become a closet."
"I laugh so I don't cry … in public #thiswasus," she captioned the second part of her story.
Chrissy Metz said she 'couldn't breathe' after reading the penultimate 'This Is Us' Season 6 script
Mandy Moore and Chrissy Metz had severe physical reactions to reading the episode before the This Is Us Season 6 finale.
"I couldn't breathe," Metz said, according to People. "I couldn't catch my breath."
During a panel for PaleyFest in Los Angeles, show creator Dan Fogelman said that the same script also caused Moore to "throw up," which she confirmed.
"It was so beautiful and upsetting that that was my physical reaction," she added.
What could this mean leading up to the final episodes of This Is Us Season 6? Many fans believe the penultimate episode will involve Rebecca's death, which would explain the severe reactions from Moore and Metz. Then, the finale will likely showcase where the Pearson family stands with future generations.
This Is Us Season 6 airs Tuesdays at 9 p.m. EST on NBC.
Check out Showbiz Cheat Sheet on Facebook!