'This Is Us' Season 6: Chrissy Metz Teases Kate's Wedding: 'There's This Calm'
NBC's This Is Us Season 6 Episode 13, "The Day of the Wedding," will bring Kate Pearson's wedding to Phillip to the forefront. Kate and Toby Damon sustained a relationship and a marriage for quite some time, but they later divorced. And Kate and Phillip's beautiful union finally comes to life. Here's what This Is Us cast member Chrissy Metz said about Kate's upcoming wedding.
'This Is Us' Season 6 Episode 13 features Kate's wedding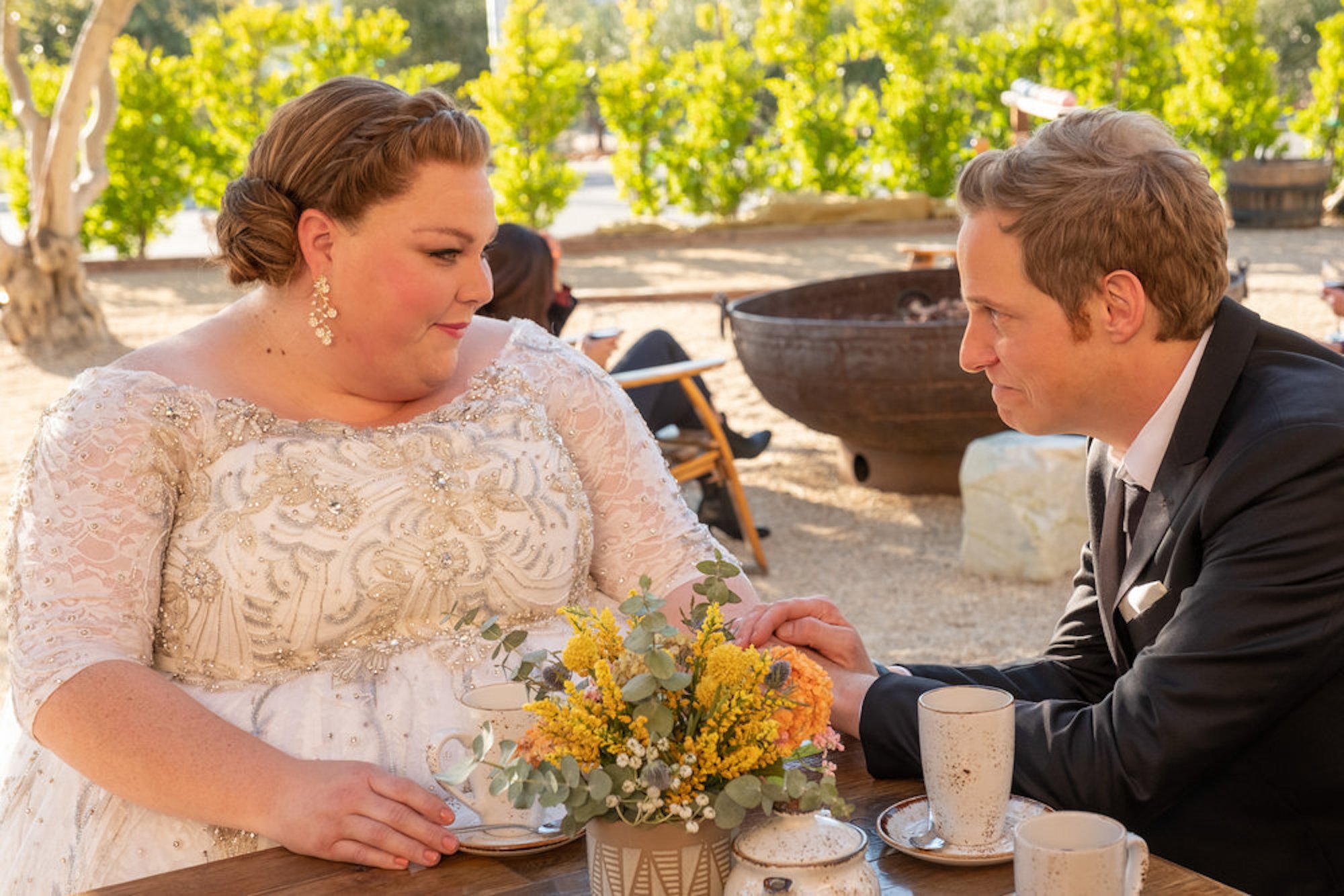 Kate's wedding will dominate This Is Us Season 6 Episode 13. The episode, titled "Day of the Wedding," shows where Kate and Phillip end up — and it also solidifies what happens with Kate and Toby. Kate and Toby had their final moments as a couple together after a serious fight earlier in the season. Additionally, Kate's wedding will show the state of Rebecca's Alzheimer's in the future.
"'The Day of the Wedding' will fill in the blanks of what everyone's been up to over the last five years," co-showrunners Isaac Aptaker and Elizabeth Berger tell Deadline. "It will also really dive into what Rebecca's illness looks like now that time has marched forward a bit."
As for Toby, the co-showrunners said they wouldn't delve too deep into his relationship with his partner, Laura — though they have a "happy ending" that should satisfy viewers. "While we won't delve too deeply into Toby and Laura's love story, it is safe to say they have a very happy, loving relationship," the showrunners added. "Laura is definitely part of Toby's happy ending in our minds."
Chrissy Metz says the wedding serves as the 'calm' before the rest of the season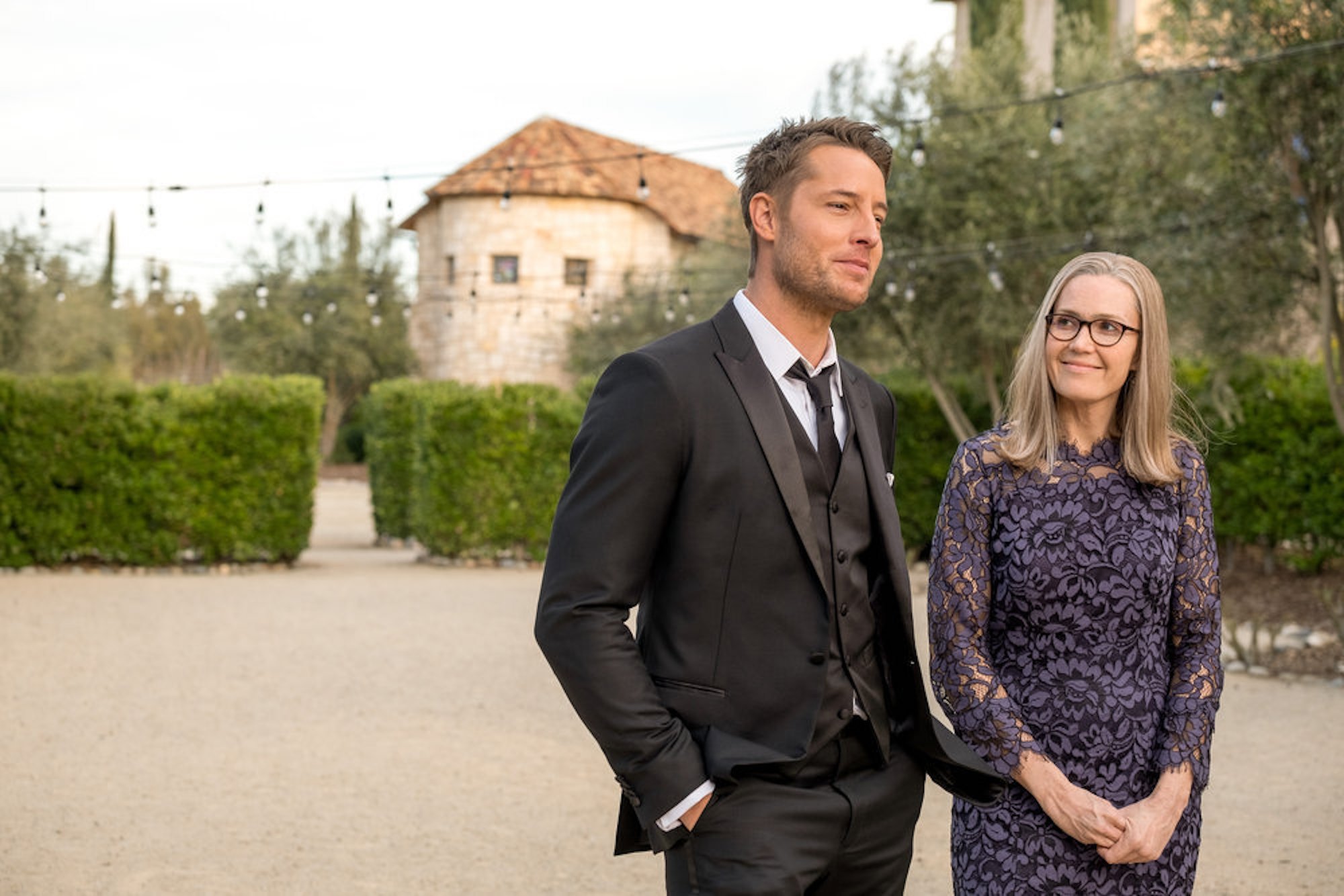 Chrissy Metz spoke to Entertainment Weekly about This Is Us Season 6 Episode 13. Metz had a tough time dealing with Kate and Toby's breakup, as the characters went through so much together. But she teases the fun moments to come at Kate's wedding.
"It's so beautiful in the way that it's shot, and there's a lot of fun, but there's a lot of stuff going on within the episode," Metz said. "… There's this calm about Kate and about Phillip and the whole ceremony that I feel like it's come through the maturity of who they are as people. Then there's the decline of Rebecca [Mandy Moore], which is really difficult, but the way she shows up for Kate, it's very touching."
Metz also teased that the episode also centers around Kevin Pearson. It seems Sophie might reenter his life, shaking things up.
"There are some really great moments on the dance floor and there's lightness throughout that," Metz added regarding the wedding. " … Some light before the really hard stuff starts."
Why do Toby and Kate get divorced?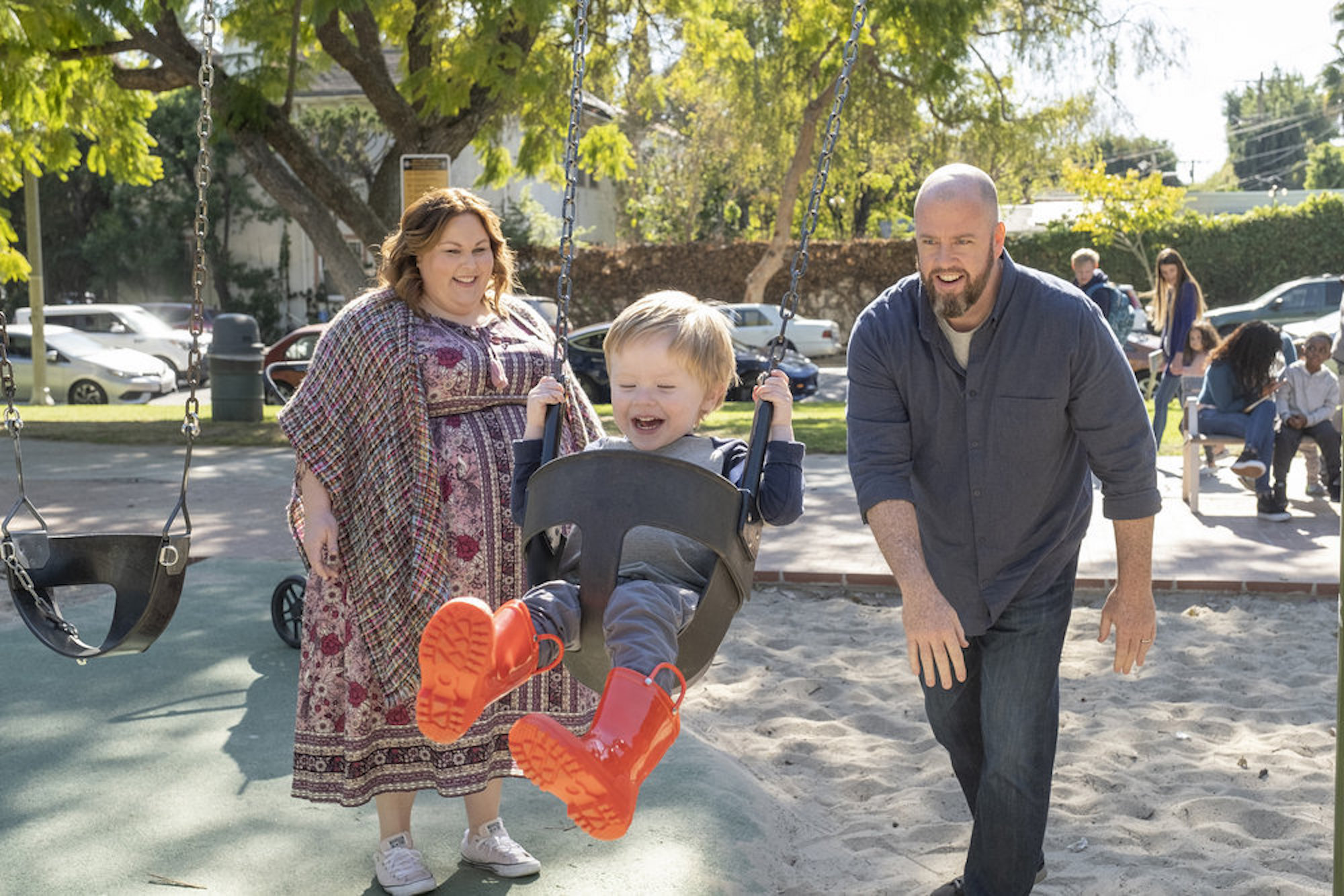 With Kate and Phillip's wedding happening in This Is Us Season 6 Episode 13, fans may need a refresher on why Toby and Kate divorced. Kate and Toby greatly changed as people, which brought them apart over time.
"Yeah, that is the overall issue in the relationship, that they weren't seeing eye-to-eye because they weren't growing in the same ways and they wanted different things," Chrissy Metz told Entertainment Weekly. "The whole point of us living on this plane of existence is to evolve. … The whole point is that she's never chosen herself. And now that she is, it means a different path for both of them. And that's a tough pill to swallow for a lot of people watching the show."
This Is Us Season 6 airs Tuesdays at 9 p.m. EST on NBC.
Check out Showbiz Cheat Sheet on Facebook!