'This Is Us' Season 6: Creator Dan Fogelman Promises Episode 2 Will Answer Some of Fans' Most Burning Questions
This Is Us fans have been dying to find out the truth behind the flash-forward scenes at Kevin's house. And, thankfully, they won't have to wait much longer for more details about the Pearson family's future. According to creator Dan Fogelman, This Is Us Season 6 Episode 2 answers questions regarding what's happening in the future.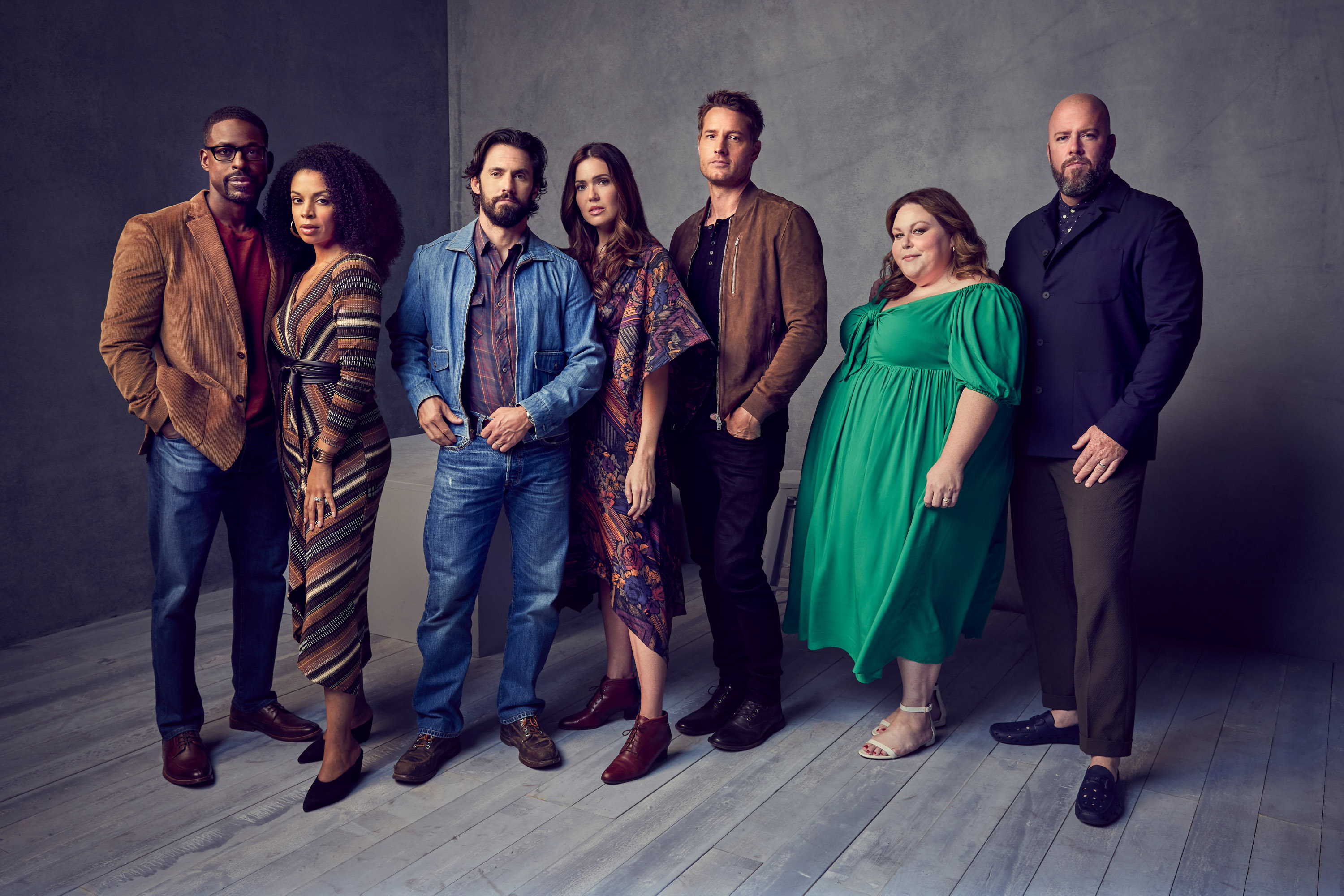 'This Is Us' Season 6 Episode 2 revolves around two love stories
The synopsis for This Is Us Season 6 Episode 2, "One Giant Leap," is short but sweet. It reads, "Nicky, Rebecca, and Miguel go on a road trip."
Thankfully, the trailer for the hour reveals a bit more about what exactly goes down in episode 2. Nicky and Deja prepare to go on separate road trips to reunite with their loves in the video. Nicky, along with Rebecca and Miguel, travels to see Sally, who was Nicky's girlfriend when he was younger. Meanwhile, Deja leaves Randall and Beth's house to visit her boyfriend, Malik, in Boston, where he is attending Harvard.
Hopefully, Nicky and Deja's respective love stories end in happiness for both of them in This Is Us Season 6 Episode 2. And if that's the case for Nicky, perhaps Sally is the one he marries in the future.
Dan Fogelman reveals 'This Is Us' Season 6 Episode 2 answers some of the flash-forward mysteries
During an interview with Entertainment Weekly, This Is Us creator Dan Fogelman addressed the flash-forward scenes. Specifically, the interviewer asked Fogelman, "Who does Uncle Nicky end up marrying? Who gets out of the white car? Where is Kate? Who's the father of Deja's baby? How much of these mysteries are slow burns? Will some of those questions get answered sooner than later?"
Fogelman answered, "Two or maybe even three of the specifics you asked are in the second episode. But a lot of the other stuff people are going to have to be patient for. The good news is, it's not going to take more than one season of television to get all the answers. [Laughs] My hope is that by the end of the series, there is no stone left unturned. You would have nothing left to ask me about spoilers."
Since two of the questions mentioned above revolve around Nicky and Deja, it's probable that Fogelman is alluding to those mysteries. However, fans will have to wait until This Is Us Season 6 Episode 2 premieres to see what the hour reveals about the future.
Dan Fogelman teases the second episode
After the This Is Us Season 6 premiere, Dan Fogelman spoke with Entertainment Weekly about the hour and what fans can expect in episode 2.
"It's one of our specialized episodes," he shared. "It's two romantic road-trip love stories. One between young people with Deja and Malik, and one between older people, as Rebecca and Miguel lead Nicky on this road trip to find Sally. I love writing about love and people falling in love."
Fogelman added, "I think there's nothing more innocent and pure than falling in love for the first time, because you never love that way again, even though you can love in a more adult way, more decisively, more deeply. It's such a unique experience. And to put that type of love and romance opposite these much more verbal, much more broken older people who've experienced loss and love and marriage and multiple loves and multiple lives, it felt like such rich territory."
The creator further teased, "[Episode 2] definitely has a few of the answers of a few of the questions that I've been asked in terms of 'What's going on at the future house?' By the end of our second episode, at least one or two of those questions will have been answered."
This Is Us Season 6 Episode 2 airs on Jan. 11 at 9 p.m. ET on NBC.
RELATED: 'This Is Us' Season 6 Star Milo Ventimiglia Prepares to Say Goodbye to Jack, 'He Will Be a Part of Me for a Long Time'