'This Is Us' Season 6 Episode 13 Recap: Rebecca's Illness Worsens and Kevin's Love Life Is a Mystery in 'Day of the Wedding'
2022 is a thing of the past in This Is Us as season 6 has now settled in 2026. And the show's first order of business is to show the day of Kate and Phillip's wedding. There are numerous new developments regarding the Pearson family in This Is Us Season 6 Episode 13, including a sad new reality for Rebecca. However, Kevin's love life is still as complicated as ever in 2026.
[Spoiler alert: This article contains spoilers from This Is Us Season 6 Episode 13, "Day of the Wedding."]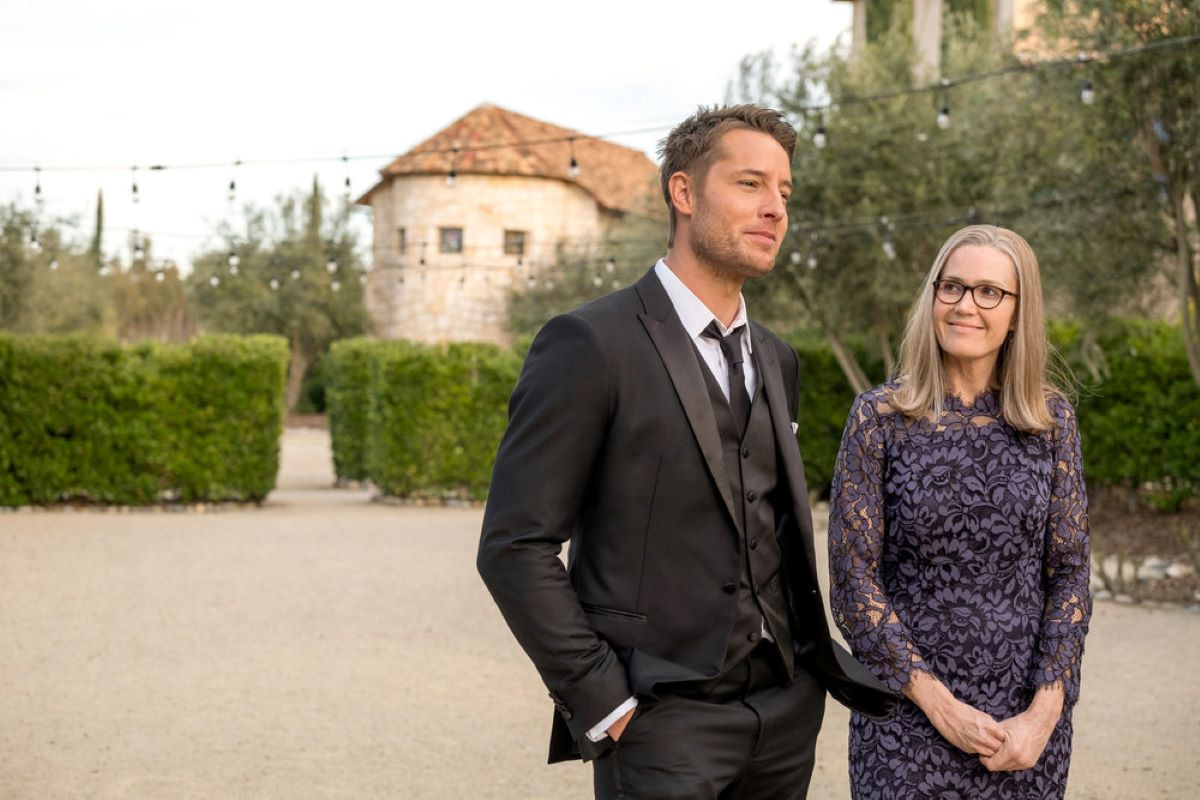 Rebecca gets a haircut in 'This Is Us' Season 6 Episode 13
Of course, it wouldn't be an episode of This Is Us if they didn't flashback to Jack, Rebecca, and the Big Three as kids. This season, the show is mainly staying in 1986, when Kevin, Kate, and Randall are six years old. And for This Is Us Season 6 Episode 13, Rebecca decides that it's time for a change.
She is tired of her routine of making the kids' lunches, dropping them off at school, and going to the deli to get the same order (a pound of ham). So when she does to her hairdresser, Rebecca decides to try something different. She gets a haircut similar to Princess Diana's. The Pearson matriarch quickly regrets her decision, even though we're sure Mandy Moore could pull off any haircut.
At home, the kids make fun of Rebecca's new hairstyle. Kevin calls her Peter Pan, and Kate thinks she looks like He-Man. However, Randall tells her that he thinks she looks like "a really pretty boy."
Being the amazing husband that he is, Jack scolds the children for ridiculing their mother. And to make Rebecca feel better, he shaves off his beard, leaving only his iconic mustache that fans have come to know and love over the seasons. Jack and Rebecca then decide to shake things up by getting a babysitter for the Wednesday night and going out. At the restaurant, Rebecca plays a song at the piano as Jack lovingly looks at her in This Is Us Season 6 Episode 13.
Rebecca thinks Kevin is Jack as the wedding
Rebecca in the '80s is a stark contrast to Rebecca in 2026 at Kate and Phillip's wedding in This Is Us Season 6 Episode 13. Her Alzheimer's has gotten worse. She is slow to remember little details, like that she needs to get her hair done for the wedding. But the harsh kick to the gut is when the NBC drama reveals that Rebecca sometimes thinks Jack is alive.
Since Randall has been busy with his senatorial duties, he is surprised when Rebecca mentions Jack. Randall peeks at medicine bottles in her room, and Miguel tells him that they've had a rough month. During the wedding photos, Rebecca calls Kevin "Jack." Randall tells her that Jack's gone, and she gets distraught. Kevin stands next to her and comforts her. The fact that Kevin has always compared himself to Jack makes this situation all the more heartbreaking.
Later, Kevin and Kate inform Randall that this is their new normal. Rebecca has mistaken Kevin for Jack for the past few days, likely due to the shake-up in her routine. But according to her doctor, they shouldn't correct her.
Randall goes to check on his mother, but she is happy playing cards with Miguel, Nicky, and Edie. Miguel then insists that he and Randall go to a wine tasting. But when they're there, Randall cannot stop bringing up Rebecca, upsetting Miguel. Randall also mentions that he noticed a tremor in Miguel's hands and saw blood pressure medicine in his room earlier.
Miguel tells Randall that he just needed an hour where he didn't have to think about Alzheimer's. He says, "I just needed a day, Randall, because it is moving fast now. It is moving so fast that I have whiplash."
After Kate and Phillip exchange their heartwarming vows, Randall gives a moving speech at the reception, and Rebecca plays a song. It's the same piece from the '80s story, and it brings the whole family to tears. Throughout the day, many worried that Rebecca wouldn't be able to do it, but she proved them all wrong in This Is Us Season 6 Episode 13. Phillip hilariously even told Kate that if something went wrong, he had a plan to sing "My Heart Will Go On."
Beth and Madison try to hunt down Kevin's secret hookup in 'This Is Us' Season 6 Episode 13
Earlier in the day, Beth and Madison find a love note and a bra in Kevin's room in This Is Us Season 6 Episode 13. The letter reads:
"You shift unsteady in your seat. Your sight line at the door. You sip your drink, deepen your breath. Who are you waiting for? No, I would never leave you lost on this uncharted ground. With just one glance, I'd take my chance. And let us both be found."
Beth and Madison make it their mission to discover who Kevin slept with the night before. They narrow it down to three suspects — Cassidy, Sophie, and the wedding singer, who is Phillip's friend. Cassidy is attending the wedding as Kevin's date, and Beth and Madison overhear that she left her wrap in Kevin's room last night. But Sophie, who is still married, came to the wedding alone. And she and Kevin exchange longing looks all day.
While Rebecca, Nicky, and Edie are watching The Golden Girls before the ceremony, Kevin enters, but Rebecca thinks he's Jack. And the audience sees him through Rebecca's eyes, so Milo Ventimiglia appears as Kevin. He is noticeably upset, so Rebecca suggests that they take a walk. Outside, Justin Hartley plays Kevin again.
Kevin tells his mother that he's "lost, romantically." Rebecca then reverts to believing Kevin is Jack. She says, "He'll figure things out. They just got married so young. High school first love. I think Kevin needs some time to figure things out with her." Obviously, Rebecca is talking about him and Sophie. They run into Sophie, and there is tension between her and Kevin. And at the reception, Sophie is the only one to laugh at Kevin's speech.
At the end of the episode, Randall asks his brother about what happened to him the night before. Kevin tells his brother that it's a "long story." The viewers then see flashes of Kevin and Sophie walking through the vineyards with his jacket around her shoulders, him meeting the wedding singer at the bar, and Kevin and Cassidy going into his room.
Per IMDb, This Is Us Season 6 Episode 14, "The Night Before the Wedding," airs Tuesday, April 26, at 9 p.m. ET on NBC.