'This Is Us' Season 6 Episode 15: New Photos Show Miguel With Ex-Wife Shelly
'This Is Us' Season 6 Episode 15 will feature scenes of Miguel with his ex-wife, Shelly, before their divorce. Here's what new photos show.
NBC's This Is Us Season 6 Episode 15 puts the focus back on Rebecca's husband, Miguel. Before Rebecca and Miguel were together, Miguel was married to Shelly. Now, given the new photos released from the episode, it seems fans will see more of Miguel and Shelly in the past.
What happened to Miguel and Shelly in 'This Is Us'?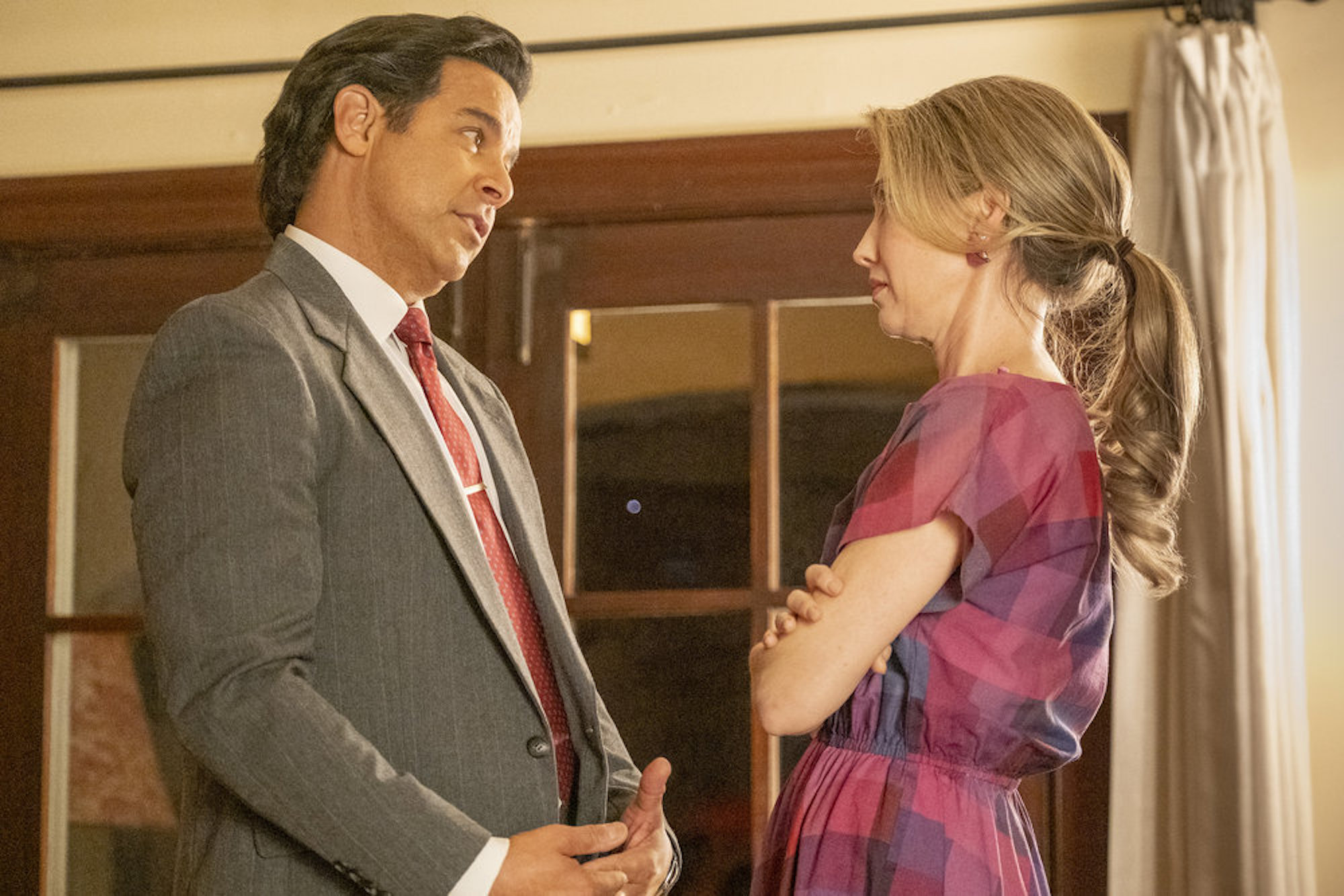 Before Miguel and Rebecca ever got together, Rebecca married Jack and Miguel married Shelly. Unfortunately for the couple, their marriage didn't last. Fans will see more of the exes before Rebecca entered the picture in This Is Us Season 6 Episode 15.
NBC takes fans back through Miguel's past relationship. He and Shelly had two children together, Andy and Amber. And toward the end of season 1, Miguel shared with Jack and Rebecca that he and Shelly were pursuing a divorce. As for why they were splitting up, Miguel shared that he and Shelly stopped having that special spark for each other through the years.
"Not everyone is like you and Rebecca," Miguel shared.
The divorce also affected Miguel's relationship with his kids. In season 3, Andy becomes upset with Miguel and Rebecca dating, and he suggests Rebecca stole Miguel from their mother. Miguel never seems to fully gain the trust and respect of his children back.
New photos from 'This Is Us' Season 6 Episode 15 show Miguel and Shelly in the past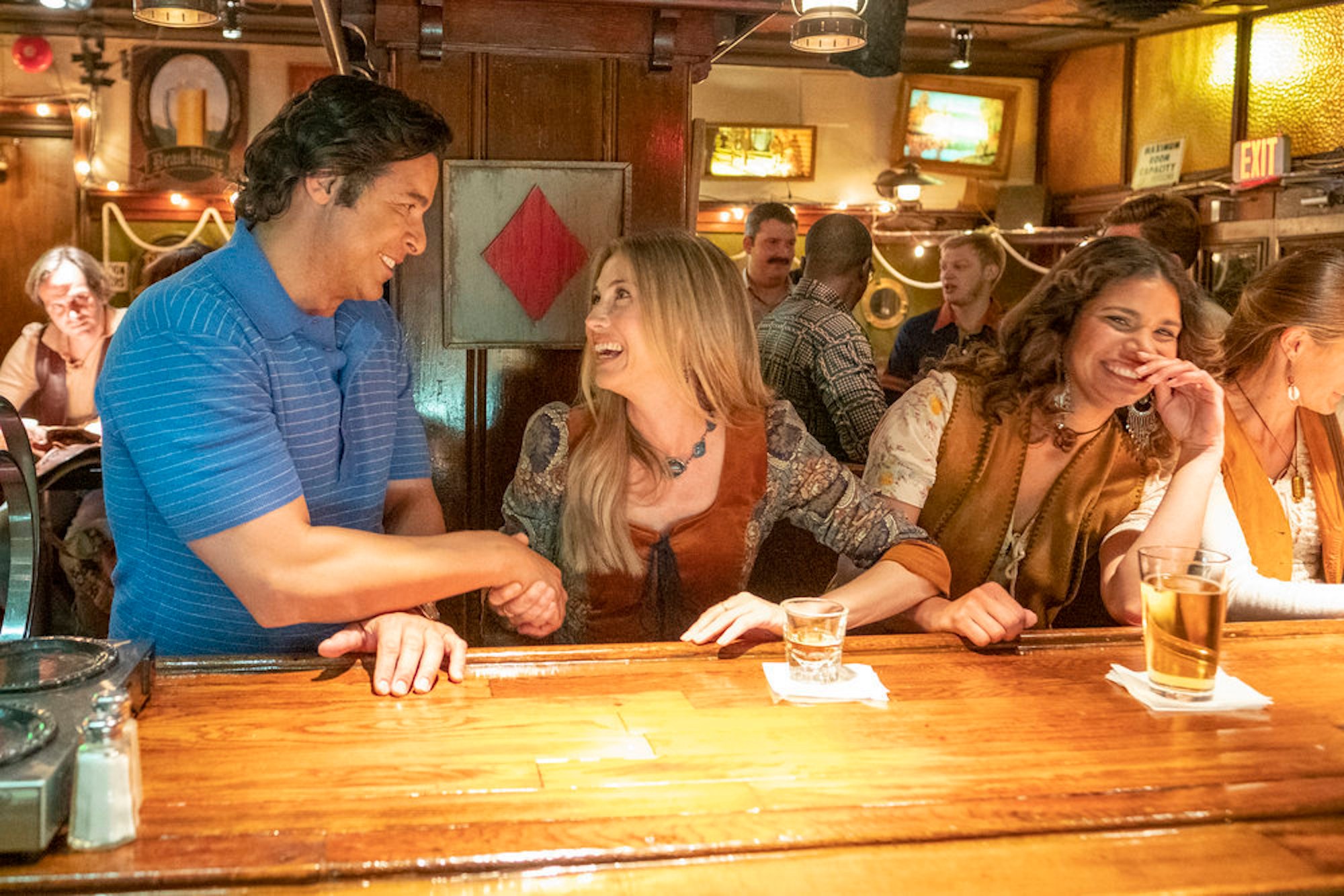 It looks like fans can anticipate more of Miguel and Shelly in This Is Us Season 6 Episode 15. New photos from NBC show the episode takes a deep dive into Rebecca's husband's past, and Shelly was certainly part of that.
One photo shows Miguel and Shelly laughing while shaking hands and drinking at a bar. The bar looks crowded, and it looks like the two are in the '70s given the decor and their outfits. The scene appears to show when the couple first met, and they look extremely happy together.
Another photo shows Miguel and Shelly speaking to each other, but it doesn't look like they're happy. He's wearing a suit and has his hair slicked back, and she has her arms crossed as they're talking. This looks like the conversation is happening further along in their relationship or when they're married — and it could show the strife they experience during their marriage before their divorce.
The new episode will also focus on Miguel's past with Jack
While fans will see more of Miguel and Shelly together in This Is Us Season 6 Episode 15, we'll also see the beginning of Miguel and Jack's friendship.
"I'm really happy about this episode because it's diving deep into Miguel's history," Miguel actor Jon Huertas explained to TV Insider. "It's going way back. There's a lot of authenticity in this episode." As for Miguel and Jack, Huertas said, "We'll definitely see Jack and a much younger Miguel. He'll be much younger. We'll actually see Miguel before he met the Pearsons. We're going to see a lot of Miguel's family."
Could there possibly be conflict between Miguel, Rebecca, Jack, and Shelly in the new episode? We'll have to wait and find out what happens.
This Is Us Season 6 airs Tuesdays at 9 p.m. EST on NBC.
Check out Showbiz Cheat Sheet on Facebook!