'This Is Us' Season 6 Episode 8 Recap: Kevin Reunites With Cassidy in 'The Guitar Man'
This Is Us kicked off its Big Three trilogy tonight with a Kevin-centric hour. Following Rebecca's passionate and emotional plea to her kids in the previous hour, Kevin set out to re-examine his own life in This Is Us Season 6 Episode 8. The eighth hour of the final season featured Number One reflecting on his success as a parent, and we have a recap of everything that went down in the This Is Us episode.
[Spoiler alert: This article contains spoilers for This Is Us Season 6 Episode 8, "The Guitar Man."]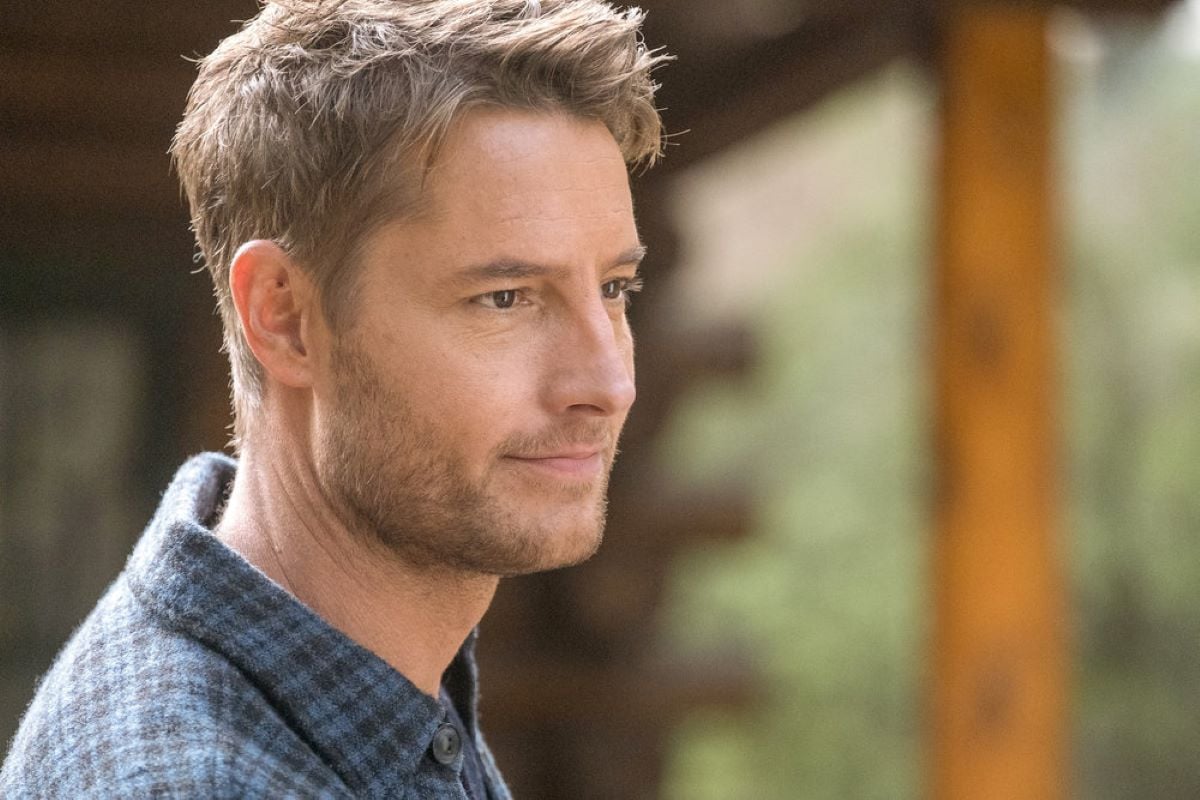 Little Kevin wanted to brave the deep end in 'This Is Us' Season 6 Episode 8
Per IMDb, Milo Ventimiglia directed This Is Us Season 6 Episode 8, "The Guitar Man," and Kevin Falls and Jake Schnesel co-wrote it. The synopsis reads, "Kevin takes the twins to the cabin in hopes of proving himself as a father." But first, the episode took viewers back in time to a day at the pool.
Jack and Rebecca brought the Big Three to the community pool for the first day of summer. When they got there, Kevin saw the bigger kids jumping off the diving board and immediately wanted to do the same. But his parents informed him that he had to learn how to swim first. Jack then took Kevin in the shallow end to teach him. But Jack told him that he was not ready for the deep end, which upset him, and he ran off.
Rebecca found Kevin at the end of This Is Us Season 6 Episode 8, and she made him feel better. She also told him that he was just like his dad.
Kevin reeled from his split with Sophie in the late '90s
Following the awkward '90s Thanksgiving in episode 7, Kate and Randall followed Kevin to the deserted community pool in This Is Us Season 6 Episode 8. Spiraling from his split with Sophie, Kevin drank too much.
Kevin told his siblings that he didn't belong in the deep end, but they did while he was stuck in the shallow end. Kevin said the only solid thing he had was Sophie, but he blew it. He realized he didn't have a good foundation. Kevin then contemplated quitting acting and returning to Pennsylvania to go into construction like Jack.
As they were leaving the pool in This Is Us Season 6 Episode 8, Kate told Kevin that he wouldn't be a screw-up forever.
Kevin met up with Cassidy in the cabin in 'This Is Us' Season 6 Episode 8
After Kevin and Madison's twins spent Thanksgiving with their mother in Los Angeles, Kevin decided to bring them to the cabin to bond in This Is Us Season 6 Episode 8. He also reconnected with Cassidy and Nicky, who were overseeing the construction of Rebecca's house.
When he arrived, Kevin lashed out at Cassidy when he found out there was a setback in the construction. He later apologized. Kevin, Cassidy, Nicky, Edie, Cassidy's son Matty, and the twins then ate dinner and played games together.
Kevin got a call in the middle of the night about Cassidy being in a car accident. He and Nicky went to the hospital. And the doctor told them that she ran into a pole and had a broken arm and clavicle. But she would be fine.
Kevin stayed at the hospital. He told a person in the waiting room that Cassidy is one of the only people he cares about outside of his family. Kevin also claimed that he wanted to be a man who did the right thing because it was the right thing to do. When Cassidy woke up, she told Kevin that she didn't sleep well because all she thought about was the people she lost due to war. And she goes on drives to clear her mind.
Cassidy was so happy the night before, but she knew it wouldn't last. So she went for a drive to make it last longer, but she got tired, and Cassidy didn't fight the sleep. So she crashed. Nicky then arrived and comforted a crying Cassidy. Nicky later gave Cassidy the number of a readjustment counselor. And when Cassidy got back to the cabin, Kevin floated the idea of starting the Big Three Homes construction company with Nicky and Cassidy. And they would employ veterans.
This Is Us Season 6 airs Tuesdays at 9 p.m. ET on NBC. And next week, on March 22, Kate's hour of the Big Three trilogy premieres.
RELATED: 'This Is Us' Season 6 Episode 7 Recap: Thanksgiving Brings Drama for the Pearsons in 'Taboo'