'This Is Us' Season 6 Episode 9 Preview: This Could Be the Beginning of the End for Kate and Toby
Fans are waiting for the other shoe to drop every time Kate and Toby share a scene in the final season of This Is Us. Their divorce is inevitable, as seen in the final moments of the season 5 finale. And it's only a matter of time before Kate and Toby decide to split. Well, it looks like This Is Us Season 6 Episode 9 might be the start of the couple's journey to the end.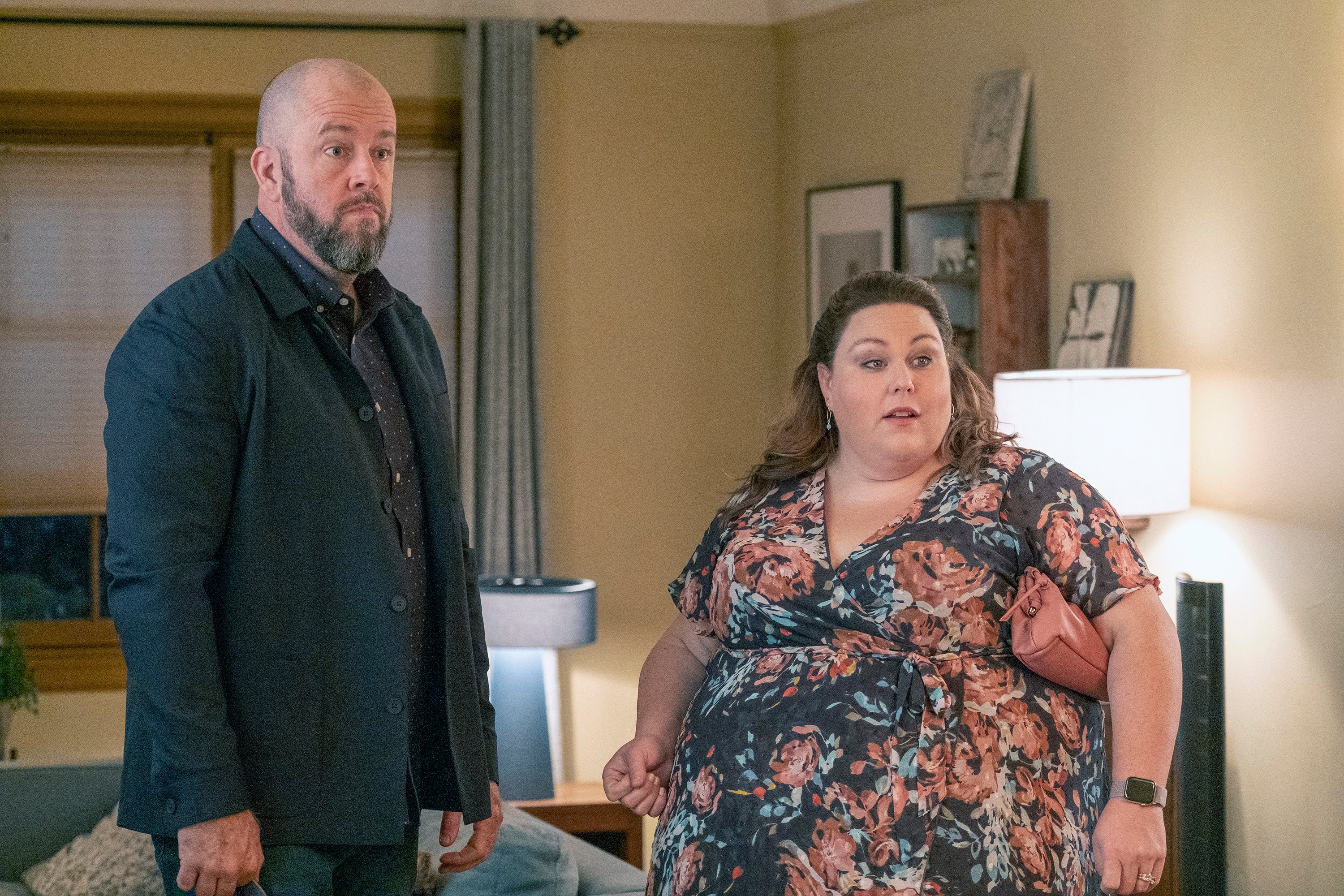 Kate visits Toby in San Francisco in 'This Is Us' Season 6 Episode 9
Following Rebecca's emotional speech to her kids in This Is Us Season 6 Episode 7, the Big Three try to make sense of their lives. Kevin found his purpose in episode 8 with the idea to start the Big Three Homes construction company with Nicky and Cassidy and employ veterans to work for him. Now, it's Kate's turn to figure out which big move she needs to make. And it seems as though she starts with trying to repair her marriage with Toby.
In the trailer for This Is Us Season 6 Episode 9, Kate tells Toby, "It's overwhelming, living in two different cities. So I'd like to go to San Francisco with you for the weekend," while they're leaving the cabin. The video then shows the couple visiting the sites in the city, and they're seemingly happy.
However, toward the end of the preview, Kate says, "I have a full life that I could have never dreamed. But I miss the old Toby." Then we see the version of Toby from season 1 sit next to Kate, and she lays her head on his shoulder.
Kate's decision to visit Toby in San Francisco is likely what she thinks is the answer to Rebecca's plea. She wants to make a big move to save her relationship with Toby. But as we all know, their marriage cannot be repaired. So perhaps Kate will derive a new meaning from her mother's speech by the end of This Is Us Season 6 Episode 9. And as a result, she will begin to realize she and Toby have an expiration date.
The 'This Is Us' Season 6 Episode 9 trailer teases scenes from Kate's past
As was the case with Kevin's hour of the Big Three trilogy, This Is Us Season 6 Episode 9 will jump back-and-forth between the present day, the summer pool day, and the night after the awkward Thanksgiving dinner in the late '90s. But this time, viewers will see Kate's perspective of the events.
In the trailer for the Kate-centric hour, Jack tries to teach a young Kate how to swim. He tells her, "OK, Katie girl. Are you ready to get your face in the water? I believe you can do it."
Flash-forward to Kate as a young adult at the abandoned pool, she tells her brothers, "When I look into my future, I see nothing."
The venture into these specific time periods will likely unravel some deep-seated fears Kate has always had, similar to what Kevin's episode explored for him. And these scenes from the past will connect with her current story in the series.
Producers tease the Kate-centric hour of the trilogy
The synopsis for This Is Us Season 6 Episode 9 reads, "Kate visits Toby." Per IMDb, the episode is titled "The Hill," and Mandy Moore directed the hour, and Casey Johnson, David Windsor, and Chrissy Metz co-wrote it.
During a press tour (via Parade), This Is Us creator Dan Fogelman previewed episode 9. He said, "Mandy Moore's directed recently a really beautiful episode that Chrissy co-wrote that starts this journey [to the end of Kate and Toby's marriage]. We have some really big stuff for them coming up."
And This Is Us co-producer Laura Kenar told Entertainment Weekly, "Off of Rebecca's speech in [episode 7], Kate is heading to San Francisco with Toby … They get into some deep realizations about their marriage and how they feel about each other. And there's some tough logistic stuff going on in their lives and what they both want out of their lives. So this is kind of the start of definitely seeing those cracks."
The Kate-centric hour of the Big Three trilogy airs Tuesday, March 22, at 9 p.m. ET on NBC.
RELATED: 'This Is Us': Chrissy Metz Says Rebecca's Diagnosis Factors Into Kate and Toby's Divorce