'This Is Us' Season 6: Fan Theory Explains the Woman in Kevin's Hotel Room in Episode 13
NBC's This Is Us Season 6 Episode 13 features Kate Pearson's wedding, and fans can't wait to see everything that occurs during her nuptials to Phillip. The preview for the episode shows women's clothing in Kevin Pearson's room, prompting suspicion from Kate's wedding party. And some fans think the clothing's a red herring. Here's what they think is happening in the new episode.
'This Is Us' Season 6 Episode 13 features Kate's wedding and women's clothing in Kevin's hotel room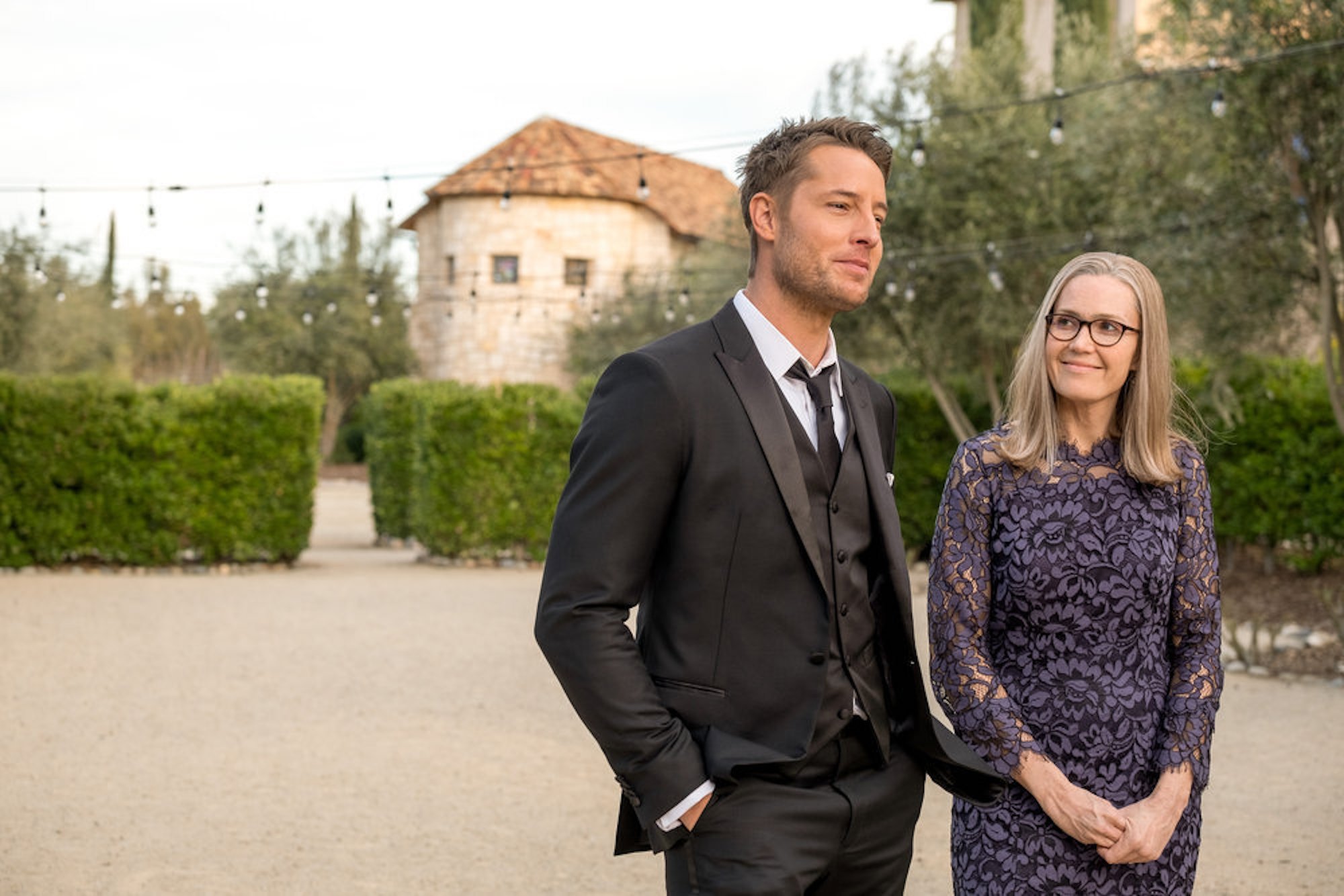 This Is Us Season 6 Episode 13 features Kate's wedding. Kate marries Phillip after her devastating divorce from Toby. While the show followed Kate and Toby's relationship and eventual breakup, episode 13, titled "Day of the Wedding," will have a light-hearted feel before the rest of the season.
"There are some really great moments on the dance floor, and there's lightness throughout that," Kate actor Chrissy Metz tells Entertainment Weekly. " … Some light before the really hard stuff starts."
The preview for "Day of the Wedding" shows Kevin might be up to something scandalous, too. "Kevin is having a secret wedding weekend romance," Madison says as she walks through Kevin's hotel room littered with women's clothing.
"Who do you think he slept with last night?" Beth asks.
Who is the mystery woman who was in the room? Fans think it's Rebecca
Kevin and Sophie will allegedly reunite during This Is Us Season 6 Episode 13. So, is she the mystery woman he allegedly spent the night with?
While anything's possible leading up to the episode, fans think the clothing serves as a red herring. A Reddit user suggested they believe the clothing belongs to Rebecca Pearson. Rebecca is dealing heavily with Alzheimer's in the trailer.
"My theory is that the mystery woman is … Rebecca," the fan wrote. "She doesn't seem to remember that Jack is gone, may not remember she's married to Miguel, and would likely feel uncomfortable rooming with him. Plus, the amount of women's clothing in the closet means whoever the woman is wasn't an impromptu one-night stand. Beth and Madison assuming the clothes mean he hooked up with someone is just misdirection."
"I just feel like the comments from Beth and Madison are too obvious, and the writers are setting us up for another twist!" another fan wrote.
What did Rebecca tell Kate on 'This Is Us'?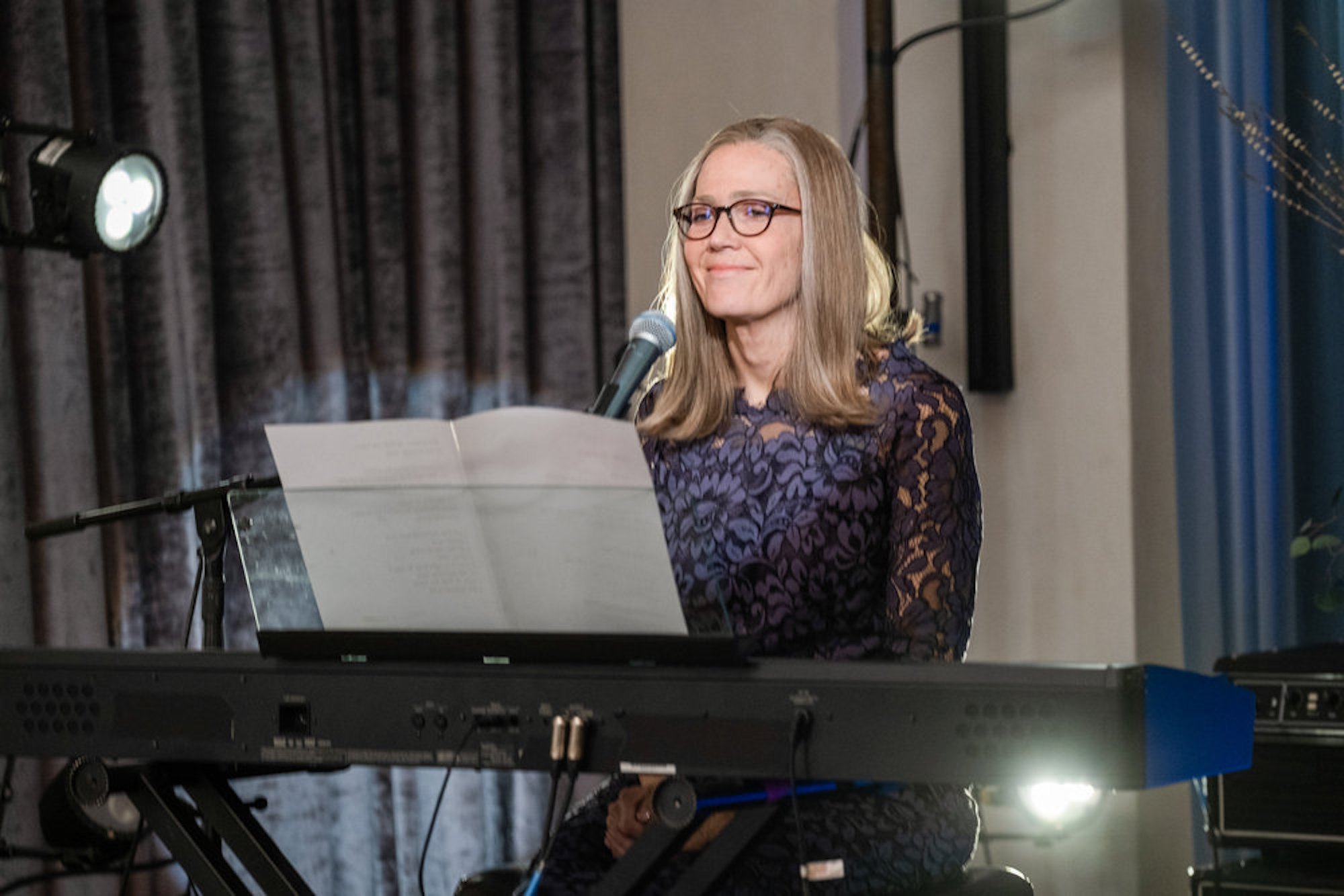 Rebecca shows up for Kate's wedding in This Is Us Season 6 Episode 13, which speaks volumes considering their difficult relationship in the past. Earlier in season 6, Rebecca and Kate had an incredibly important conversation, too. TVLine reminds us Rebecca told Kate that if anything happens to Miguel, Kate will be the one to make decisions regarding her care.
"Why me?" Kate asks.
"You are my daughter and my best friend," Rebecca tells her. "It was always you, Kate."
Mandy Moore spoke to the Los Angeles Times about her character, Rebecca, and her relationship with Kate. "Kate has had her own baggage along the way, and I think Rebecca, as a mother, has always been flummoxed by the fact that they just can't seem to meet in the middle for most of their lives," Moore shared. "And the irony is that this life-altering diagnosis of dementia and Alzheimer's happens to sort of coincide with Rebecca and Kate really finding their footing and finding this common ground"
This Is Us Season 6 airs Tuesdays at 9 p.m. EST on NBC.
Check out Showbiz Cheat Sheet on Facebook!