'This Is Us' Season 6: Fans Should 'Keep an Open Mind' Regarding Kevin and Cassidy's Relationship, According to Jon Huertas
While This Is Us fans were debating if Kevin would end up with Madison or Sophie in season 6, Cassidy unexpectedly strolled back into his life in episode 3. Now, many wonder if she is the one who Kevin will end up with by the show's end. And, per Jon Huertas and the writers, anything is possible for Kevin and Cassidy.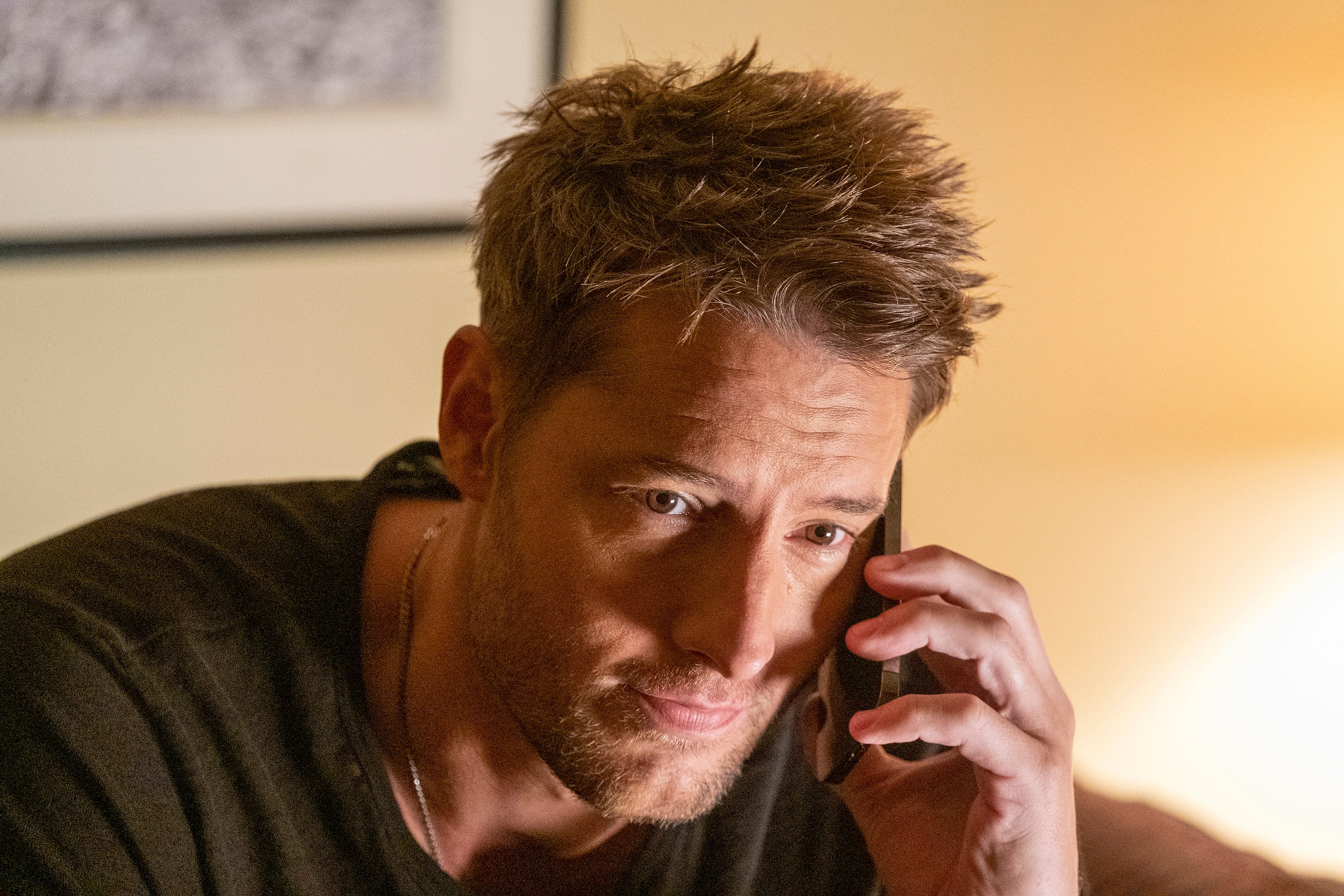 Kevin calls Cassidy at the end of 'This Is Us' Season 6 Episode 3
Cassidy, played by Jennifer Morrison, first appeared in the This Is Us Season 4 premiere. She is a former Marine who experienced PTSD and alcoholism after returning from a tour. Cassidy's husband eventually kicked her out, and she met Nicky and Kevin at a support group meeting at the VA.
The three of them became friends as they supported one another through recovery and AA meetings. One night, Kevin and Cassidy slept together. They agreed that it was a mistake, and she told him that she wanted to try to save her marriage. However, there has been no confirmation if Cassidy ever got back with her husband. As for Kevin, he moved back to Los Angeles, where he slept with Madison, and she got pregnant with twins.
Cassidy has only popped up a few times since season 4 because she and Nicky have remained friends. But at the end of This Is Us Season 6 Episode 3, Kevin called Cassidy. He had a bad day where he struggled to come to terms with the fact that he will miss some important moments in his kids' lives. And just like that, Cassidy is back on Kevin's romantic prospects list.
Jon Huertas teases Kevin and Cassidy's relationship in 'This Is Us' Season 6
Following the episode, TV Insider asked Jon Huertas, who plays Miguel and directed This Is Us Season 6 Episode 3, if the audience should think that the final scene between Kevin and Cassidy could lead to a romance.
"I think that fans should always read into things, and I think that fans should always keep an open mind," Huertas said. "I think we should always be that way. I've known [Jennifer Morrison] a long time, and finally getting to direct her was so exciting. She's so good, and even though she's not in my episode a ton, it was still one of the best days working with her on set."
He continued, "But I think that we don't know what's going to happen with Kevin and his love life at the end of the show. I think that Cassidy has a very special place in Kevin's heart, so I want the audience to definitely read into it. They might not finish the book when they're reading, but they can read into it."
Kevin and Cassidy may end up together, or they might just be great friends. Hopefully, fans will get more answers in This Is Us Season 6 Episode 5, which follows the Jack-centric hour.
'Four Fathers' writers discuss the episode
After This Is Us Season 6 Episode 3, "Four Fathers," premiered, writers Casey Johnson and David Windsor sat down with Entertainment Weekly to discuss the Kevin and Cassidy of it all.
"We love that Cassidy is the person Kevin calls," Johnson said. "They have a lot in common, even though on paper they're totally different. He's a movie star. She's a vet. They come from very different worlds. But they've been through similar challenges, and they really can meet each other where they are."
They continued, "So we love that when he is about to make a booty call, he calls Cassidy. There's more story we want to tell with Cassidy, and there's more story we want to tell between Kevin and Cassidy."
This Is Us Season 6 airs Tuesdays at 9 p.m. ET on NBC.
How to get help: In the U.S., contact the Substance Abuse and Mental Health Services Administration helpline at 1-800-662-4357.