'This Is Us' Season 6: Fans Spot Major Plot Holes in Kevin and Sophie's Ending
Kevin and Sophie are together again after 'This Is Us' Season 6 Episode 14, but a few fans noticed plot holes in their relationship. Here's what they found.
NBC's This Is Us Season 6 Episode 14 brought Kevin and Sophie back together. The couple married young and divorced later on, seemingly going their separate ways. But they reconnected at Kate's wedding. Unfortunately, some fans have a few questions about their reconnection, as some aspects of their relationship don't add up.
[Spoiler alert: This Is Us Season 6 Episode 14 spoilers ahead.]
Are Kevin and Sophie getting back together? 'This Is Us' Season 6 Episode 14 solidified their relationship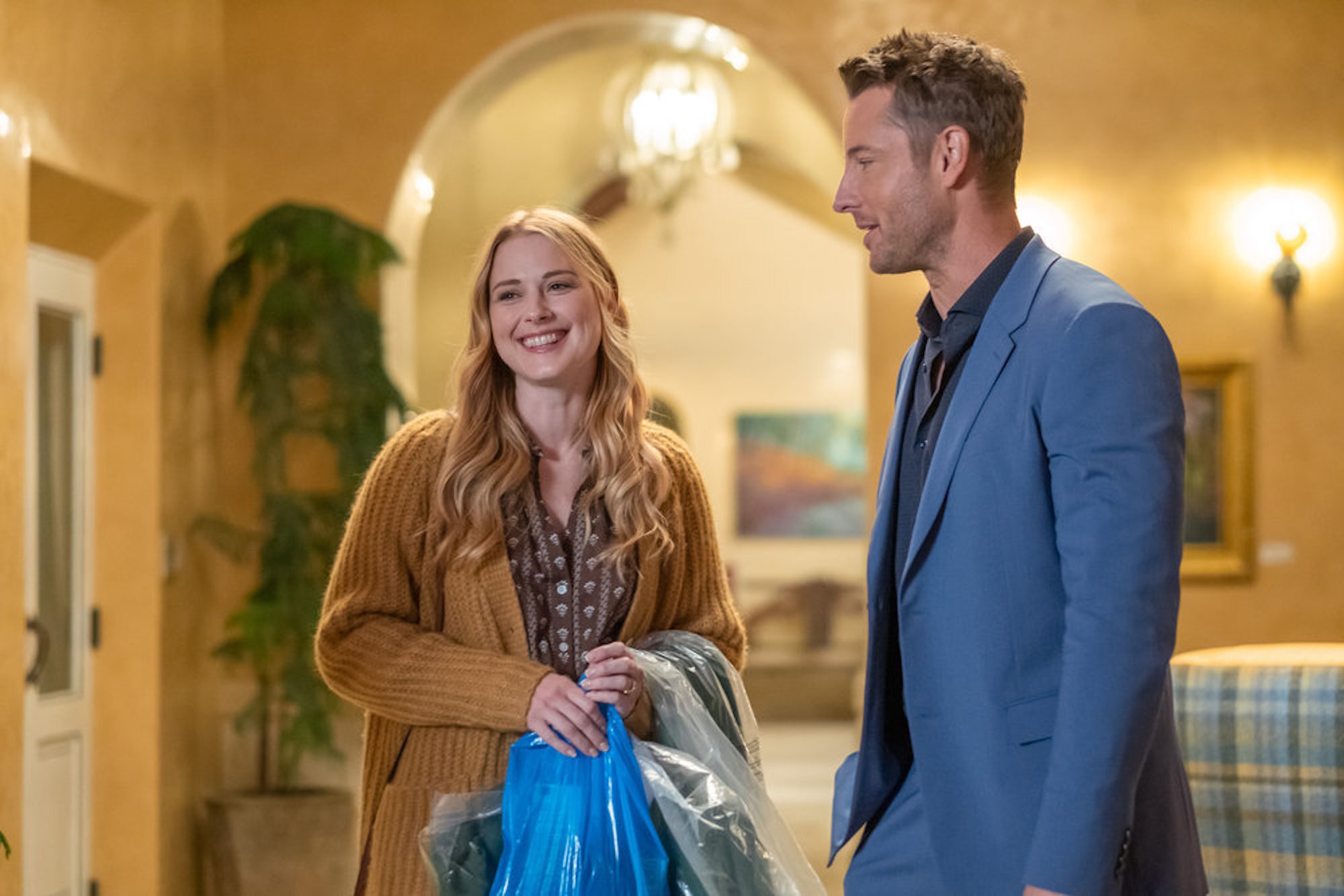 Kevin and Sophie are officially back together after This Is Us Season 6 Episode 14, and many fans are excited to see them reunite after their past troubles. The episode gave Kevin three possible options for various romances, but it was clear from the beginning that Sophie was his first choice. Fans also learned that Sophie and her husband, Grant, divorced, leaving the opportunity for Kevin to sweep in.
"I think we were all hoping that we would be able to make it happen," Sophie actor Alexandra Breckenridge told People about Kevin and Sophie's reunion. " … I don't want to say soulmates, because I don't know if that applies, but I think that they have this magnetic pull toward each other. And they have that kind of love-at-first-sight thing that's never left either of them."
Some fans spotted a plot hole with the Valentine's Day card
This Is Us Season 6 Episode 14 flashed back to Kevin and Sophie in grade school. Kevin had Valentine's Day cards written out for the girls in class. And once the teacher introduced Sophie to the class as a new student, Kevin wrote her one as well. He kept the Valentine's Day card in his wallet over the years, and during episode 14, he told Sophie he still had that card from childhood. When he finally shows her the card, they kiss.
Fans on Reddit have questions about the validity of the Valentine. "Kevin lost his wallet in season 5 episode 7 when he's helping the man in the car accident while trying to get back to Madison," the Reddit user wrote. "This is a pretty huge plot hole because his lost wallet was a big deal in his ability to get home. People keep telling me that obviously he just didn't keep the Valentine in his wallet all the time, especially when he was with Madison, but that would negate the idea that he 'carried her with him always.'"
Story editor Danielle Bauman confirmed to Entertainment Weekly that Kevin kept the Valentine in his wallet all the time, too. "He loves to put things in his wallet: He put that baseball card in there," Bauman noted. " … That's been Kevin's thing. Like his father, he likes to keep a little box of treasures, you know?"
How did Kevin and Sophie meet? Some fans are confused by their backstory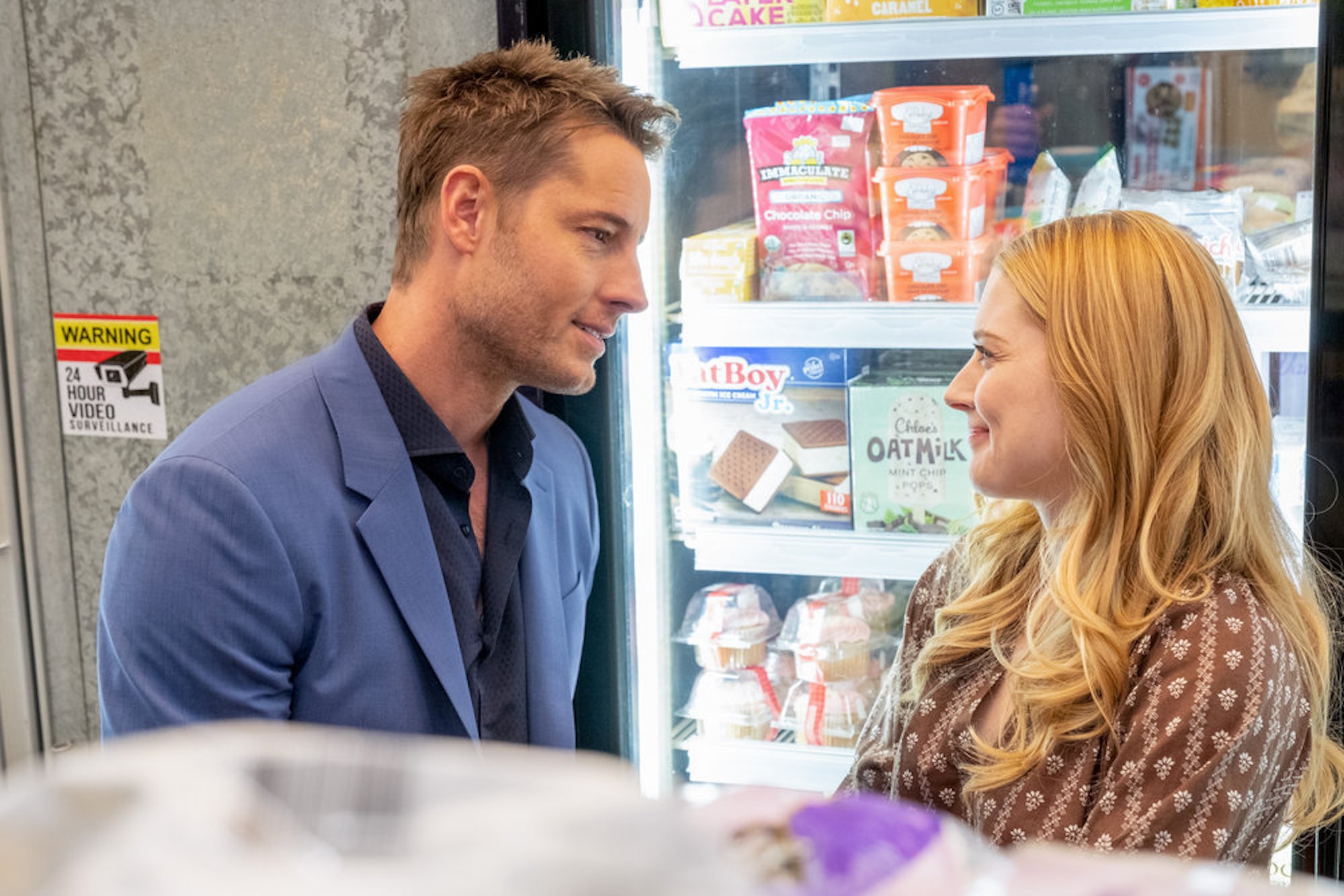 Kevin and Sophie first met when Sophie moved to town as a child. This Is Us Season 6 Episode 14 rehashed their humble beginnings when the two of them were in school together as children. "I was head over heels in love with you the moment that I saw you," Kevin told Sophie.
After having school together, they later reconnected during Kate's 10th birthday. Kate and Sophie were best friends. But this timeline seems to go against other iterations of Sophie and Kevin's humble beginnings. In the past, the couple explained they exclusively met through Kate.
"The second issue is that this episode makes it seem like Kevin and Sophie met in class when she was the new student, but literally this entire show, we've been told that he met Sophie through Kate, that she was Kate's friend first," the Reddit user noted.
Other Reddit users noted Kevin said in a past episode that he met Sophie in the fourth grade. This adds a whole new iteration to the first time they met, as this makes them older than they appeared in the episode 14 flashback.
Despite the possible plot holes, many fans gladly accept that Kevin and Sophie found their way back to each other.
This Is Us Season 6 airs Tuesdays at 9 p.m. EST on NBC.
Check out Showbiz Cheat Sheet on Facebook!