'This Is Us' Season 6 Finale Isn't as 'Loud' as 'The Train,' Creator Dan Fogelman Says
The 'This Is Us' Season 6 finale will serve as a quiet exit after the powerful episode that came before it. Here's what the show creator said.
The This Is Us Season 6 finale is almost here, and fans aren't ready to say goodbye to the NBC series. Season 6 episode 17, "The Train," showed Rebecca Pearson's death. So, what can fans expect out of the series finale? Series creator Dan Fogelman says the final episode isn't nearly as "loud" as "The Train" was.
The 'This Is Us' Season 6 finale trailer brings the show full circle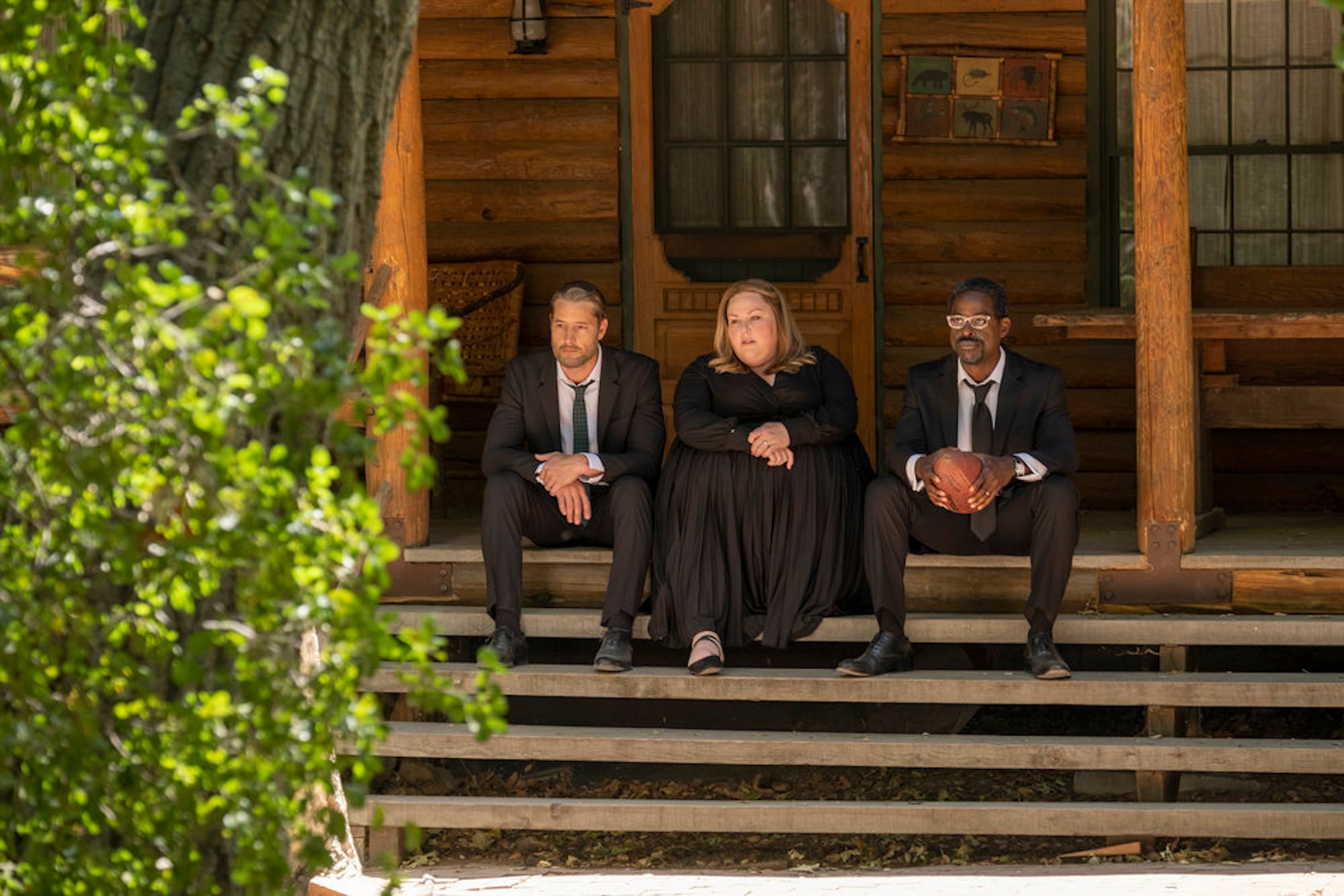 A This Is Us Season 6 finale trailer calls back to the early days of the show. The trailer begins with a young Rebecca and Jack Pearson back when Rebecca was pregnant with the triplets. Jack's sitting on a bed wearing "the terrible towel" over his legs as Rebecca walks in the room holding a cupcake with a candle in it. The scene then cuts to the Big Three — Randall, Kevin, and Kate — as babies.
"I really wish that I had spent more time appreciating it instead of just worrying about when it would end," Rebecca tells Jack as they lie down together in bed.
The scene then cuts to Randall looking distraught in the present day, and the images shift to Kevin and then to a photo of Kate with Rebecca in her later years. It seems they're getting ready for Rebecca's funeral.
Finally, the trailer ends with another flashback of Jack playing with his food next to his kids. "We're just collecting these little moments, and we spend the rest of our lives looking back, trying to remember," his voiceover states.
Dan Fogelman said the 'This Is Us' Season 6 finale isn't as 'loud' as 'The Train'
It seems the This Is Us Season 6 finale will leave fans with something akin to a whisper instead of a bang. This Is Us Season 6 Episode 17, "The Train," featured Rebecca looking back on her life while riding a train. At the end of the episode, she died — and she was finally reunited with Jack. The finale, titled "Us," isn't as "loud" as "The Train," according to creator Dan Fogelman. Instead, the end will feel like the "epilogue" of a long novel.
"It's a real epilogue of a family," he told Entertainment Weekly. "I've always loved when I read these sprawling family novels and there's that final chapter that gives you that feeling of closing the book and feeling warm and feeling like you got a sense of closure for this family that you've just spent hundreds of years with. I think we've checked the boxes. I think you're going to feel a lot of resolution. I don't think you're going to get to the end of it and feel that you have missed anything."
Randall actor Sterling K. Brown confirms the end feels "sweet."
"It will be a sweet swan song of remembrance of why this family resonated with people as long as they did," the actor added. "It's an exhale that says, 'OK. Now I can say goodbye.'"
Why is 'This Is Us' coming to an end? Creator Dan Fogelman always knew how he'd say goodbye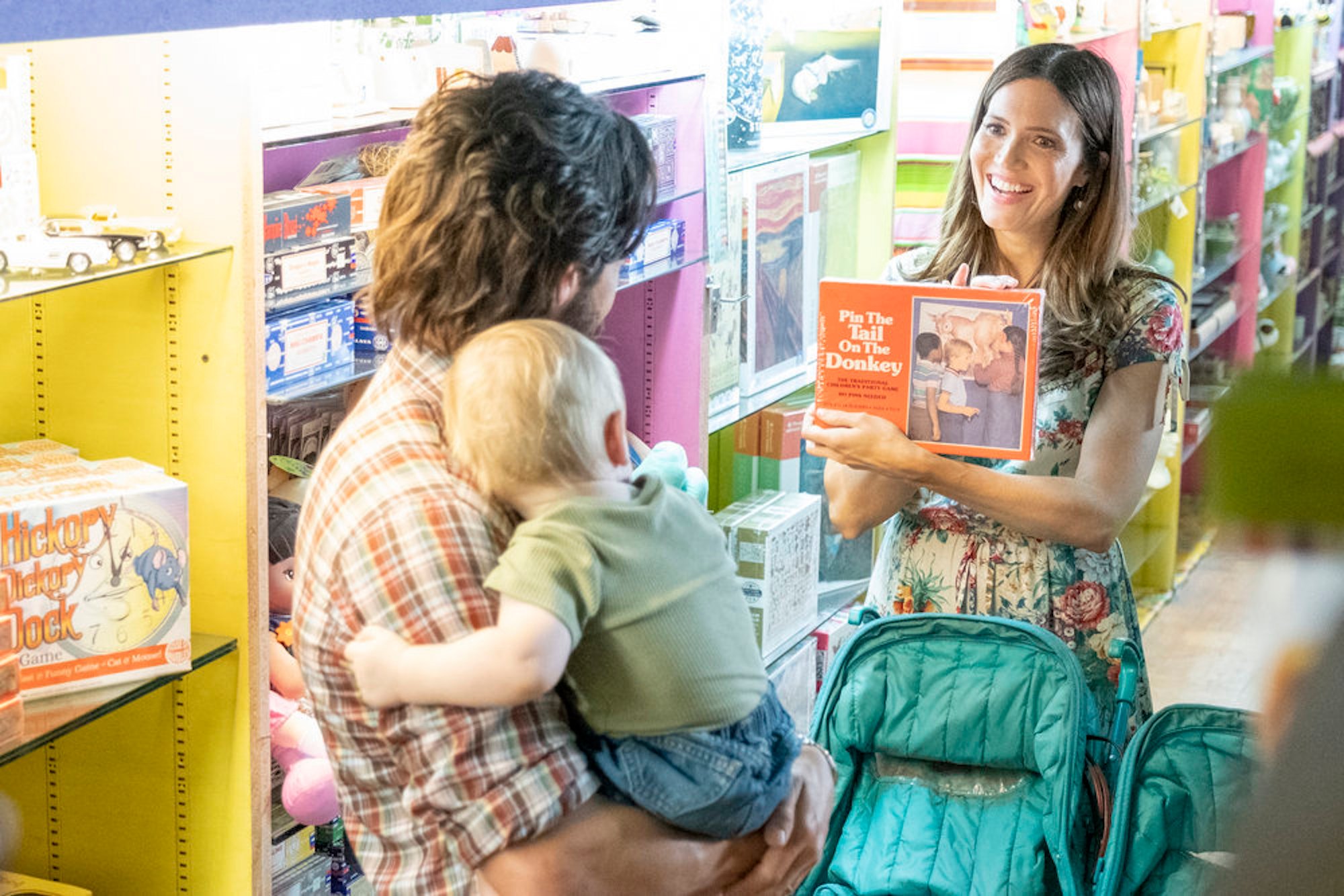 Fans would love to see another season after the This Is Us Season 6 finale. But Dan Fogelman always knew how the series would end.
"If we had done anything different, it would have happened because of the wrong reasons," Fogelman told the Associated Press about continuing the show, according to Yahoo. "A lot of them are lovely reasons because I enjoy these people so much that I work with, because the show is lucrative, because it's so successful. But creatively, I feel we've done the right thing."
Fogelman then noted that the finale contains a ton of footage filmed years prior. "We knew enough that, I'd say, about half if not more, of the final episode was shot three or four years ago," he added.
Ultimately, he had one goal in mind for the ending. He wanted to "sit with" the Pearsons simply — and reflect. "Where there's not that many questions left, and you can sit and enjoy almost the equivalent of found footage of a family, combined with a very meditative day," Fogelman noted.
The This Is Us Season 6 finale airs Tuesday, May 24, at 9 p.m. ET on NBC.
For more on the entertainment world and exclusive interviews, subscribe to Showbiz Cheat Sheet's YouTube channel.