'This Is Us' Season 6 Finale: These Questions About Rebecca Will 'Be Answered,' Jon Huertas Says
The 'This Is Us' Season 6 finale is well on its way, and Miguel actor Jon Huertas says fans will have these questions about Rebecca answered.
NBC's This Is Us Season 6 finale is coming soon, and fans have plenty of questions regarding what happens next with Rebecca. This Is Us Season 6 Episode 15 featured Miguel's life and death, and now, Miguel actor Jon Huertas is talking about what comes next for the Pearson family — as well as the questions that fans still need answers for.
[Spoiler alert: This Is Us Season 6 Episode 15 spoilers ahead.]
The 'This Is Us' Season 6 Episode 16 trailer shows the Big 3 making decisions for Rebecca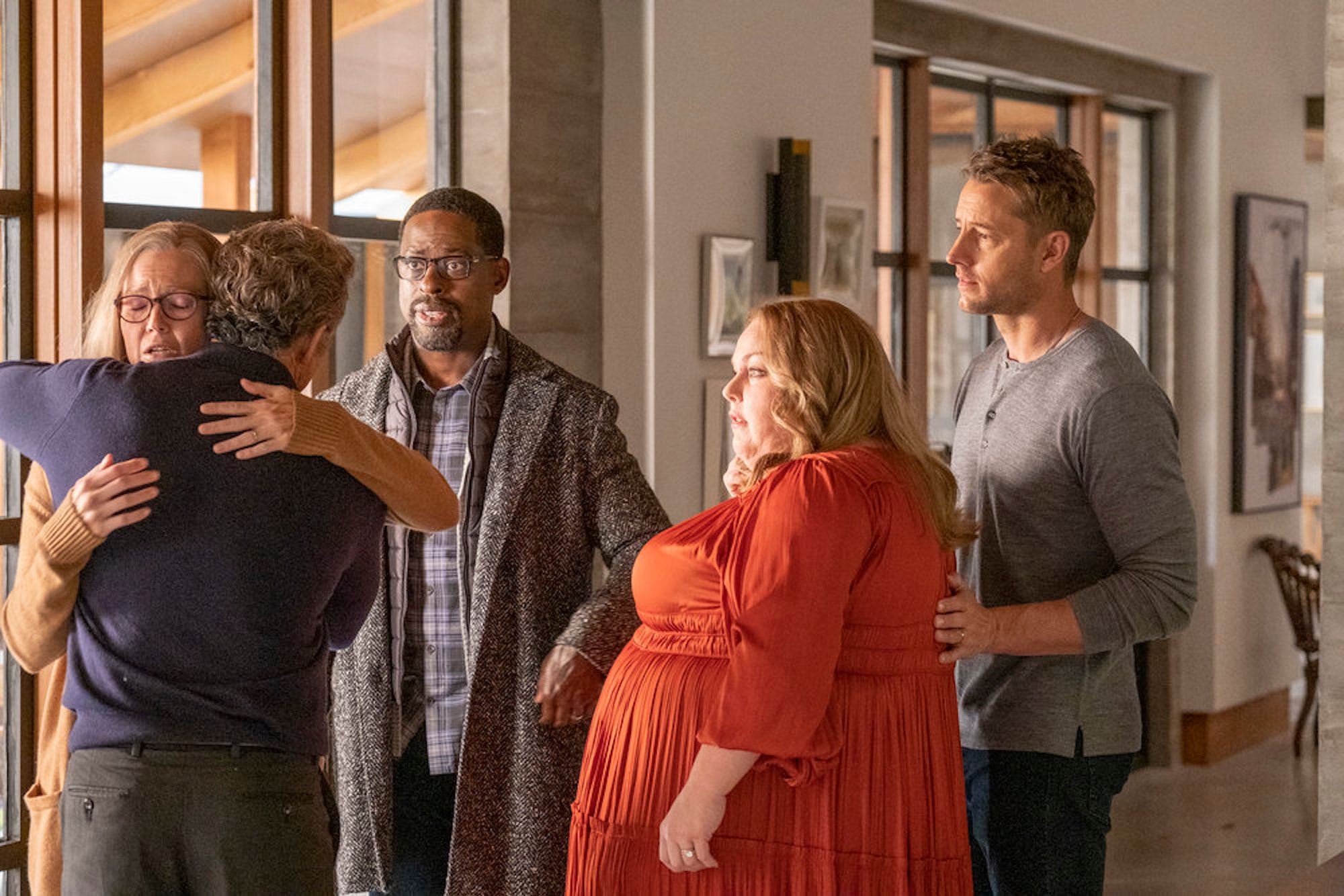 This Is Us Season 6 Episode 16, titled "Family Meeting," will address what comes next for Rebecca. Her ailing health was perfectly exemplified during Kate's wedding to Phillip, as her Alzheimer's worsened and worried the Big Three. Now, Miguel's gone as of episode 15. And that means the family has to come together for Rebecca in her time of need.
"My mother was magic," Randall's voiceover is heard in the This Is Us Season 6 Episode 16 promo. "We need to pay her back for everything she did." The voiceover happens as Kate walks arm in arm with Rebecca outdoors.
"I think we need to have a family meeting," Randall says in the next clip. He then tells Kevin and Kate that he believes Rebecca should move in with him.
"This is the opposite of what she wanted," Kevin says. "I'm gonna honor her wishes if it kills me."
"I can't decide what's best," Kate says on the phone to Toby in the next clip. To that, he tells her Rebecca chose her "for a reason."
Miguel actor Jon Huertas says questions about Rebecca will be answered by the finale
With Miguel's shocking death in episode 15, a number of questions must be answered by the This Is Us Season 6 finale. "Family Meeting" appears to go over who will become Rebecca's primary caretaker moving forward. But the final two episodes will then have to show how quickly Rebecca's illness progresses and what happens when she dies.
Miguel actor Jon Huertas gave People a few hints regarding what's to come for the Pearson family and what questions fans will get answers to. "What happens with the Pearson kids, the Big Three? How does that affect them?" Huertas notes. "That's something that we're going to be diving into. How rapidly does Rebecca decline? Who in the family takes up the responsibility? Those are questions that are going to come up and be answered in the next couple of episodes."
Everything we know about the 'This Is Us' Season 6 finale so far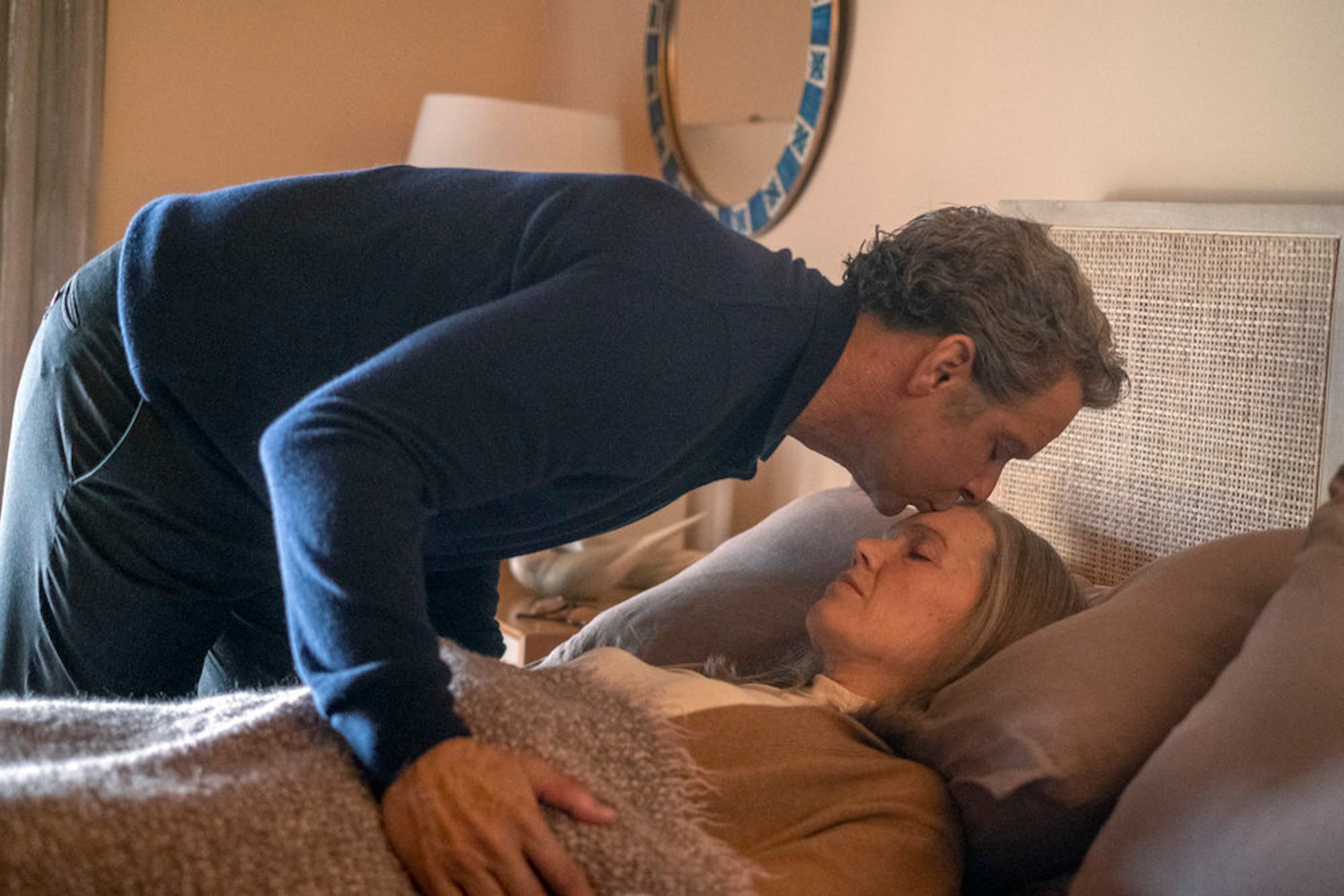 The This Is Us Season 6 finale episode is simply titled "Us." The show creators remain tight-lipped regarding what will happen during the finale that airs on May 24, 2022. But many fans suspect the final episode will happen after Rebecca dies in episode 17. "Us" may feature a montage of the next generation of Pearsons — or, Kevin's painting could come back into play.
Series creator Dan Fogelman said he feels "very confident" about the final episode, too. And the entire cast, including Jack Pearson actor Milo Ventimiglia, received a message from Fogelman when the script was done. "We all got a text from Dan last night saying, 'Guys, I just finished it,'" Ventimiglia said.
With that in mind, "Us" could feature flashbacks of Jack and Miguel with Rebecca after she dies. This might be the perfect way to end the series.
This Is Us Season 6 airs Tuesdays at 9 p.m. EST on NBC.
Check out Showbiz Cheat Sheet on Facebook!