'This Is Us' Season 6 Finale: Sterling K. Brown Teases 'Tears of Satisfaction'
NBC's This Is Us Season 6 finale is coming soon, and fans already think they know what's coming. Sophie and Kevin have officially reignited an old flame, and Rebecca's health continues to decline. Now, Randall actor Sterling K. Brown is teasing the "tears of satisfaction" he shed by what he read in the final episode scripts.
Randall Pearson actor Sterling K. Brown teased upcoming 'tears of satisfaction' from the 'This Is Us' Season 6 finale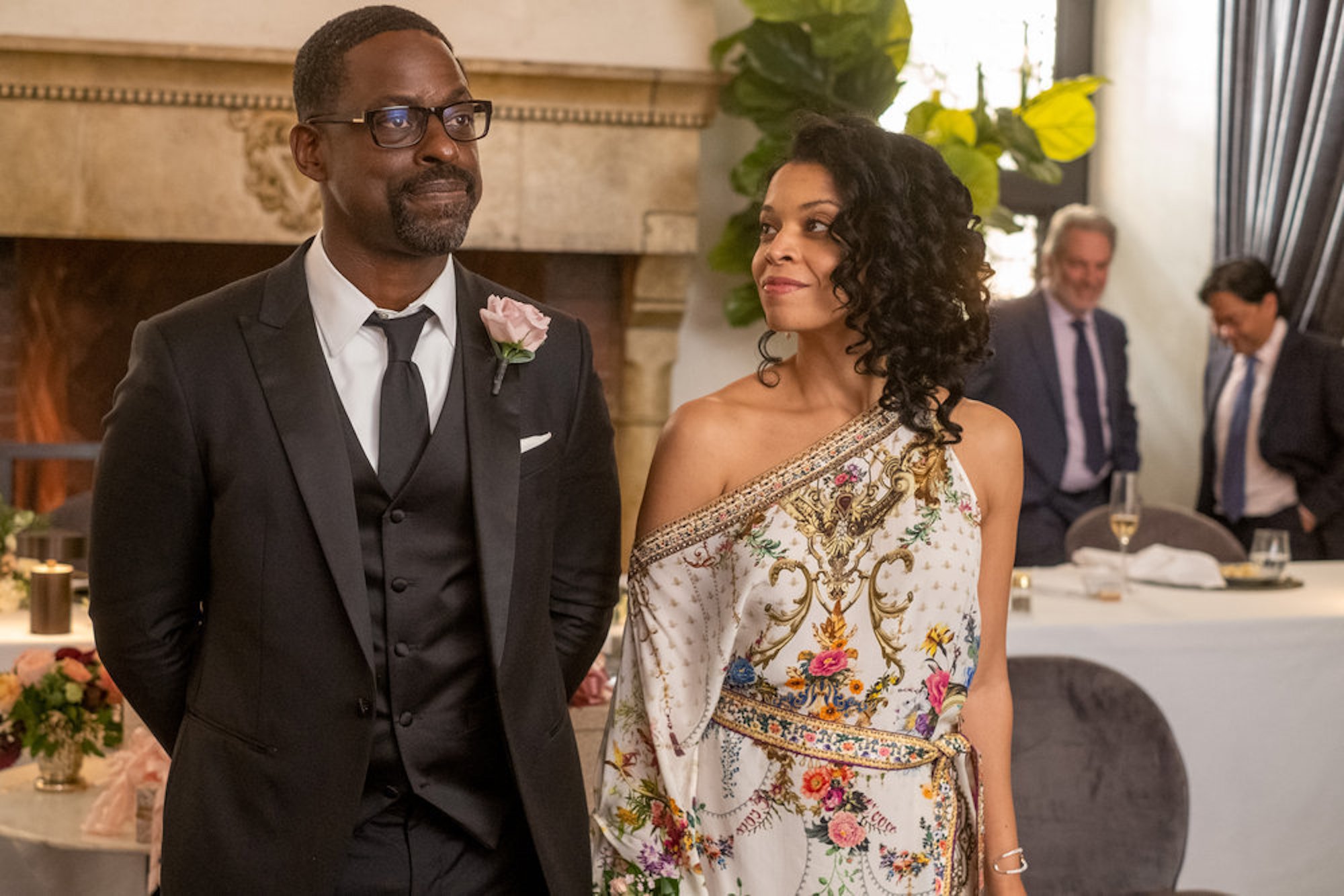 The This Is Us Season 6 finale will bring the entire story of the Pearson family full circle. Upcoming episode 15 will focus on Miguel's past with Jack, and the rest of the episodes until the finale will likely show what becomes of Rebecca as her illness worsens. Randall Pearson actor Sterling K. Brown spoke to Today about what fans can expect.
"I feel like our show's already prone to inducing tears," he said. "I think (these) will be tears of satisfaction with how our story comes to an end."
Brown also noted he felt an "incredible amount of satisfaction" with how the stories ended after reading the scripts for the last episodes. He said the scripts reminded him of the final scene in Cheers, his favorite television scene in history.
During the same interview, Brown also revealed his favorite moments playing Randall. They included the season 1 storyline of Randall and his father, the season 2 storyline of Beth and Randall's marriage issues, and the season 3 moments of Randall with his daughters.
Sterling K. Brown's wife explained how much he loved working on the show
While the This Is Us Season 6 finale will certainly bring the tears, Sterling K. Brown has nothing but incredible things to say about the cast and crew of the show. His wife, Ryan Michelle Bathe, spoke to Daily Pop about the end of the NBC show.
"It's sad, ya'll. It's so sad," Bathe told Daily Pop regarding the end of This Is Us. "He loves those people. He loves Mandy — he calls her his white TV mama. He loves Chrissy. He's like, those are my real brother and sister. He loves Milo. He loves all of them so much — Miguel! He loves Miguel! It's really sad. And I think what it is, and I just have to say this, it was special on every level."
"When something is so beautiful on the inside and outside, you know how rare that is?" Bathe continued. "I feel so blessed to have been at least in that orbit in some way and to have seen it. It's like a little bit of magic you just put into your heart."
How many episodes are left in 'This Is Us' Season 6?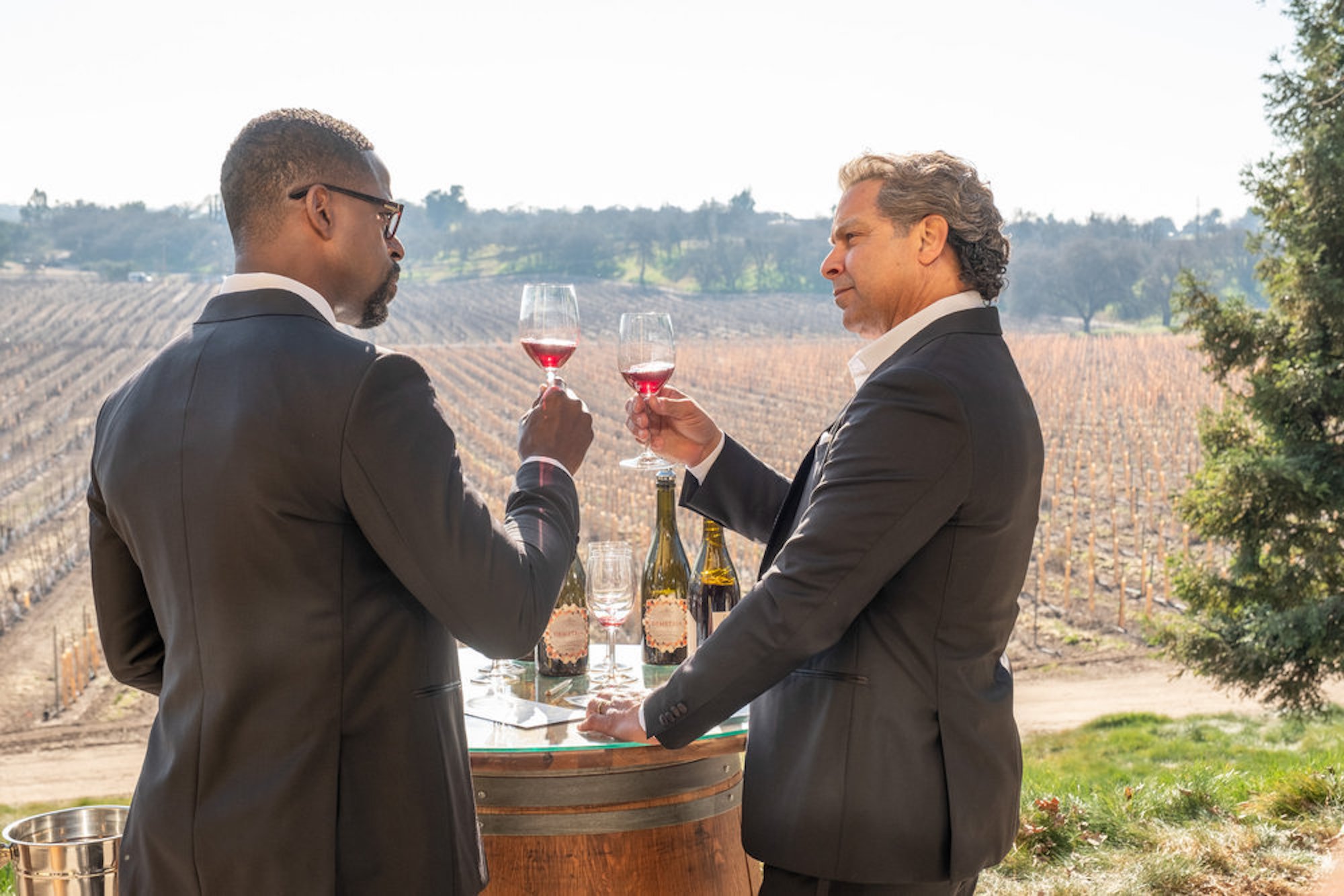 There aren't many episodes left until the This Is Us Season 6 finale. The finale is episode 18. Episode 15 airs on May 3, episode 16 airs on May 10, episode 17 airs on May 17, and episode 18 airs on May 24. That leaves four episodes remaining.
"Miguel," the title of episode 15, will focus on Miguel's past. Episode 16, "Family Meeting," will likely bring the Pearsons together and focus on Rebecca's health. "Train," the next episode, may follow Rebecca's death. Finally, the finale episode takes on the title "Us." Many fans think the finale will feature a montage of future generations of Pearsons.
This Is Us Season 6 airs Tuesdays at 9 p.m. EST on NBC.
Check out Showbiz Cheat Sheet on Facebook!