'This Is Us' Season 6: Jennifer Morrison Returns as Cassidy in Episode 3 — Is She Here to Stay?
Kevin's love life is nonexistent in 'This Is Us' Season 6, but that may all change in the upcoming episodes due to the return of Cassidy.
Surprise! In the final minutes of This Is Us Season 6 Episode 3, Kevin called Cassidy to discuss his struggles. And just like that, the popular NBC drama brought back another one of Kevin's love interests. But will the upcoming episodes feature more of Jennifer Morrison as Cassidy?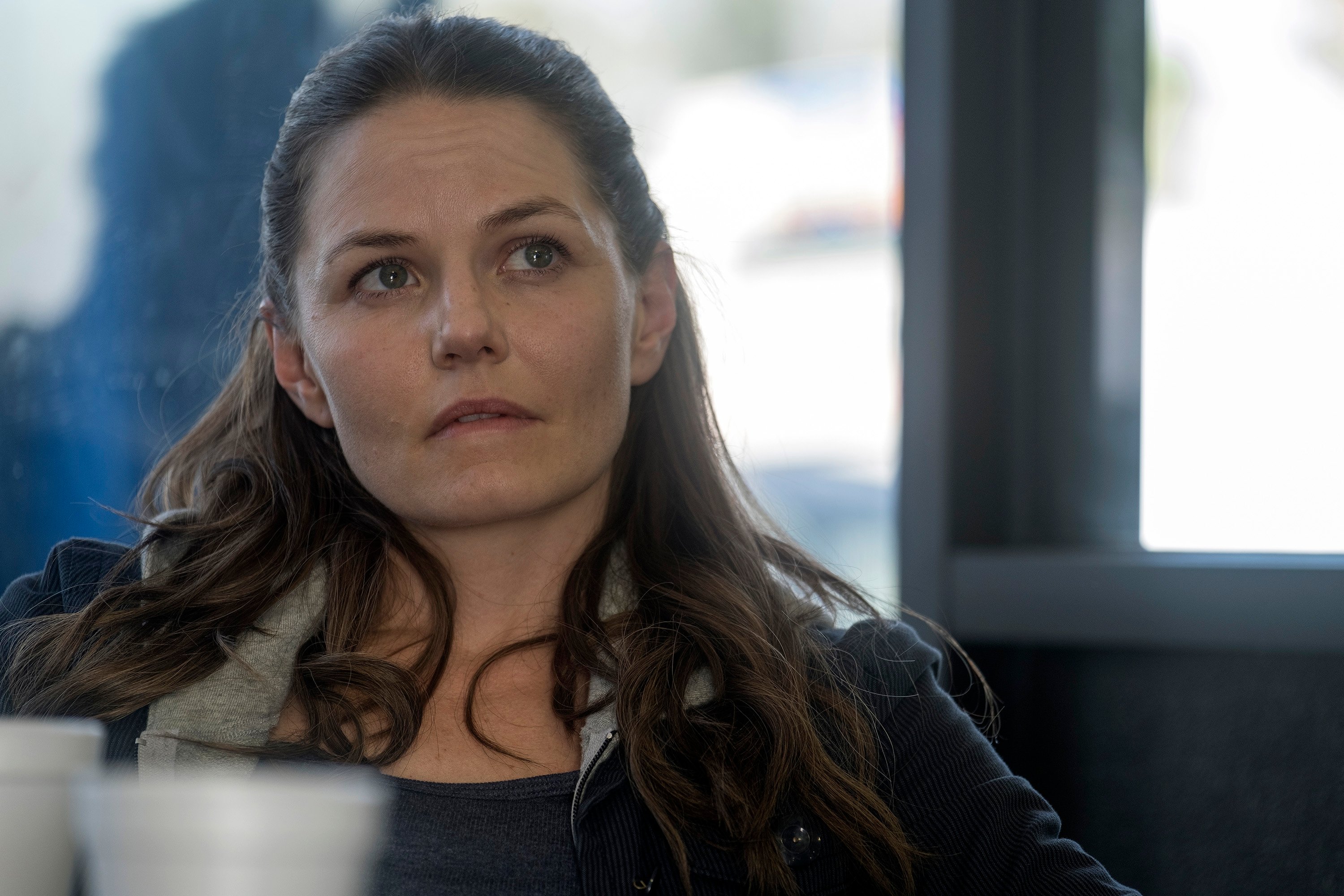 Jennifer Morrison plays Cassidy in 'This Is Us'
This Is Us introduced Jennifer Morrison as Cassidy Sharp to fans during the season 4 premiere, "Strangers." As was the case with all of the new characters during the hour, she had a surprise connection to the Pearson family.
Cassidy is a former Marine who, after returning home, experienced PTSD and alcoholism, which caused friction between her and her family. She later attended a support group meeting at the VA, where she met Nicky when he threw a chair through the window. After his outburst, Kevin moved to help Nicky, and, together, they attended AA meetings alongside Cassidy. So, the three of them formed a bond and supported one another through recovery.
Cassidy's husband eventually seeks a divorce, and she and Kevin sleep together once. However, Kevin later moves back to Los Angeles, and the vet decides to try to save her marriage in season 4. Since then, fans have seen Jennifer Morrison's character sparingly, as she and Nicky have remained friends.
But in This Is Us Season 6 Episode 3, "Four Fathers," Kevin calls Cassidy after spending the day struggling with being away from his kids. Kevin was about to booty call one of his co-stars, but he decided to call his friend instead.
The 'This Is Us' writers reveal that Cassidy will appear in more season 6 episodes
During an interview with Entertainment Weekly, the This Is Us Season 6 Episode 3 writers Casey Johnson and David Windsor discussed the scene between Kevin and Cassidy. They also revealed that fans would see more of Jennifer Morrison in future episodes.
"We love that Cassidy is the person Kevin calls," Johnson shared. "They have a lot in common, even though on paper they're totally different. He's a movie star. She's a vet. They come from very different worlds. But they've been through similar challenges, and they really can meet each other where they are."
They continued, "So we love that when he is about to make a booty call, he calls Cassidy. There's more story we want to tell with Cassidy, and there's more story we want to tell between Kevin and Cassidy."
While speaking with People, Johnson also said, "We always feel like there's a real similarity between Kevin and Cassidy. The details of their lives are very, very different, but they really understand each other … We just love that connection, and she's going to be in future episodes."
"We're gonna do some stories with her. She's gonna fall back into his life in unexpected ways. We just love seeing her again this season. She has more stories to tell as well. We really wanted to dig into her character more too."
Windsor added, "Of all the women and people that have been in his life … she's a parent also. He's just gone through this parenting moment where he feels alone. We've seen that with her too with her son and not being able to be there with him all the time. That's probably one of the reasons he called her as well because she can relate to that and be comforting during this moment for him."
Justin Hartley comments on the state of Kevin's love life
Since This Is Us Season 6 Episode 2 revealed that Nicky marries a flight attendant named Edie in the future, it's likely that this might be what brings Kevin and Cassidy together following their phone call. But time will only tell if she is the one who Kevin marries.
Before the final season premiered, Justin Hartley, who plays Kevin, spoke with Entertainment Weekly about his character's love life. He revealed, "When [Kevin] finally wraps his brain around the fact that it's actually OK to be alone, that opens him up to be available to other people, instead of the square peg/round hole thing that he constantly tries to do. He's OK being alone, he's not lonely; he's alone. That's totally different. And I think that opens him to love."
This Is Us Season 6 airs Tuesdays at 9 p.m. ET on NBC.
How to get help: In the U.S., contact the Substance Abuse and Mental Health Services Administration helpline at 1-800-662-4357.