'This Is Us' Season 6: Jon Huertas Calls Episode 3 the 'Fertilizer' to Kate and Toby's Impending Divorce
Kate and Toby's scenes in 'This Is Us' Season 6 Episode 3 may have planted the seed for what's to come regarding their forthcoming divorce.
It's only a matter of time before This Is Us fans watch Kate and Toby's relationship end in season 6. Thanks to flash-forward scenes, the audience knows that they eventually separate, and Kate marries Phillip. But, according to episode 3's director, Jon Huertas, the seeds have already been planted for Kate and Toby's imminent doom.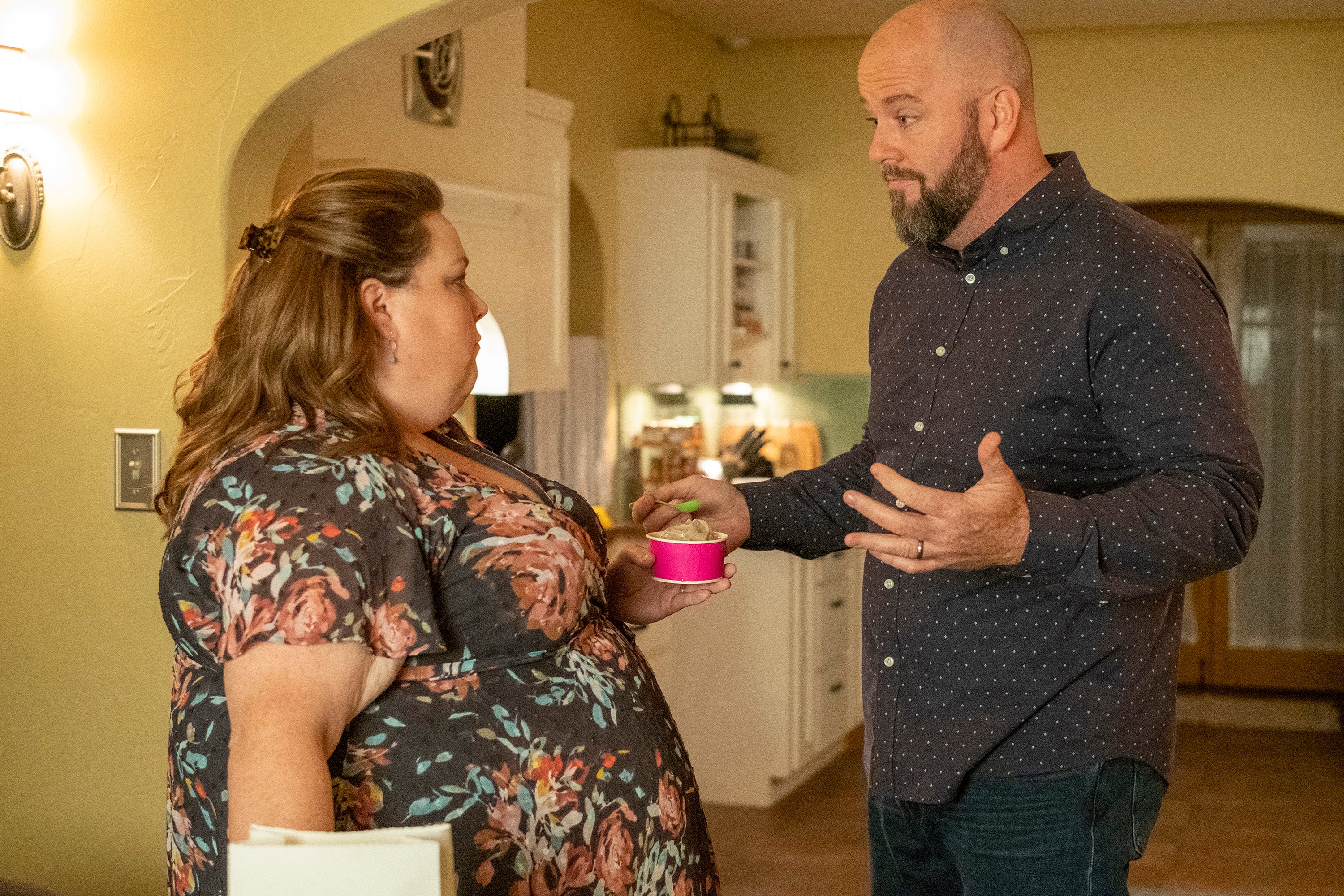 Kate and Toby struggled with distance in 'This Is Us' Season 6 Episode 3
Toby travels to San Francisco several times a week for work in This Is Us Season 6, and it's starting to put a strain on his marriage. So he is trying to make up for his absence by showering his family with gifts. But Toby doesn't know Jack and Hailey's schedules, which causes many problems when he and Kate try to go on a date in episode 3.
After a small fight, Toby stays at home with the kids because he messed up Jack's sleeping schedule. And Kate goes to her students' recital alone. There, Phillip gives Kate some advice that makes her think differently about her argument with Toby. Later, she returns home with some ice cream as a peace offering, and the married couple kiss and makeup.
At the end of This Is Us Season 6 Episode 3, Toby tells Kate that he bought a Big Green Egg Smoker. But, the audience later finds out during a flash-forward scene with Jack and Lucy that an incident happened with the smoker that officially tore his parents' marriage apart. Jack even has a scar on his forehead from the accident.
Jon Huertas teases what's to come for the couple in the final episodes
During an interview with TV Insider, Jon Huertas, who plays Miguel and directed This Is Us Season 6 Episode 3, discussed how the hour teased Kate and Toby's impending separation.
"Well, I think it's not necessarily a building block. It's more fertilizer," the director shared. "The seed was planted at the end of last season when we saw there was a wedding. Now in [this] episode, we have this fertilizer. We're going to help the seed grow a little bit more."
Huertas added, "And we definitely see [when we] open up the episode with adult Jack Junior. We kind of get a sense that something he's dealing with has to do with the imminent breakup of Kate and Toby and the moment that sent major shock waves through their relationship. We see that they've been having a little trouble because of Toby's remote job. But it's definitely going to get worse as we go along."
It sounds like This Is Us is just getting started regarding the falling out between Kate and Toby. And fans should prepare to experience a rollercoaster of emotions in the coming episodes.
Chrissy Metz confirms that 'This Is Us' Season 6 Episode 9 is a big one for Kate and Toby
Before This Is Us Season 6 premiered, Chrissy Metz, who plays Kate, talked with Entertainment Weekly about how soon fans will see Kate and Phillip's romance grow and Kate's marriage with Toby fall apart in the final episodes.
"Not too early," Metz said. "[In] the early episodes of the season, she's getting to know [Phillip] and seeing things that she didn't remotely understand about Phillip. You can see them getting along, but there's definitely no romance — yet. The episode that I got to co-write, which is [episode] 9, which is Kate's episode — that's going to be a massive turning point for Kate and Toby."
This Is Us Season 6 airs Tuesdays at 9 p.m. ET on NBC.