'This Is Us' Season 6: Kate and Toby Will 'Unravel' in Final Episodes, According to Actor Chrissy Metz
'This Is Us' fans better stock up on tissues for season 6, because it's going to be an emotional ride. Star Chrissy Metz recently went on 'The Kelly Clarkson Show' to discuss the final season and the falling out between Kate and Toby.
This Is Us fans were shocked when they discovered that Kate would divorce Toby in season 6 and marry her boss Phillip. And regardless of how fans feel about the situation, it's happening. Chrissy Metz, who plays Kate, discussed the final season on The Kelly Clarkson Show and teased the falling out between Kate and Toby.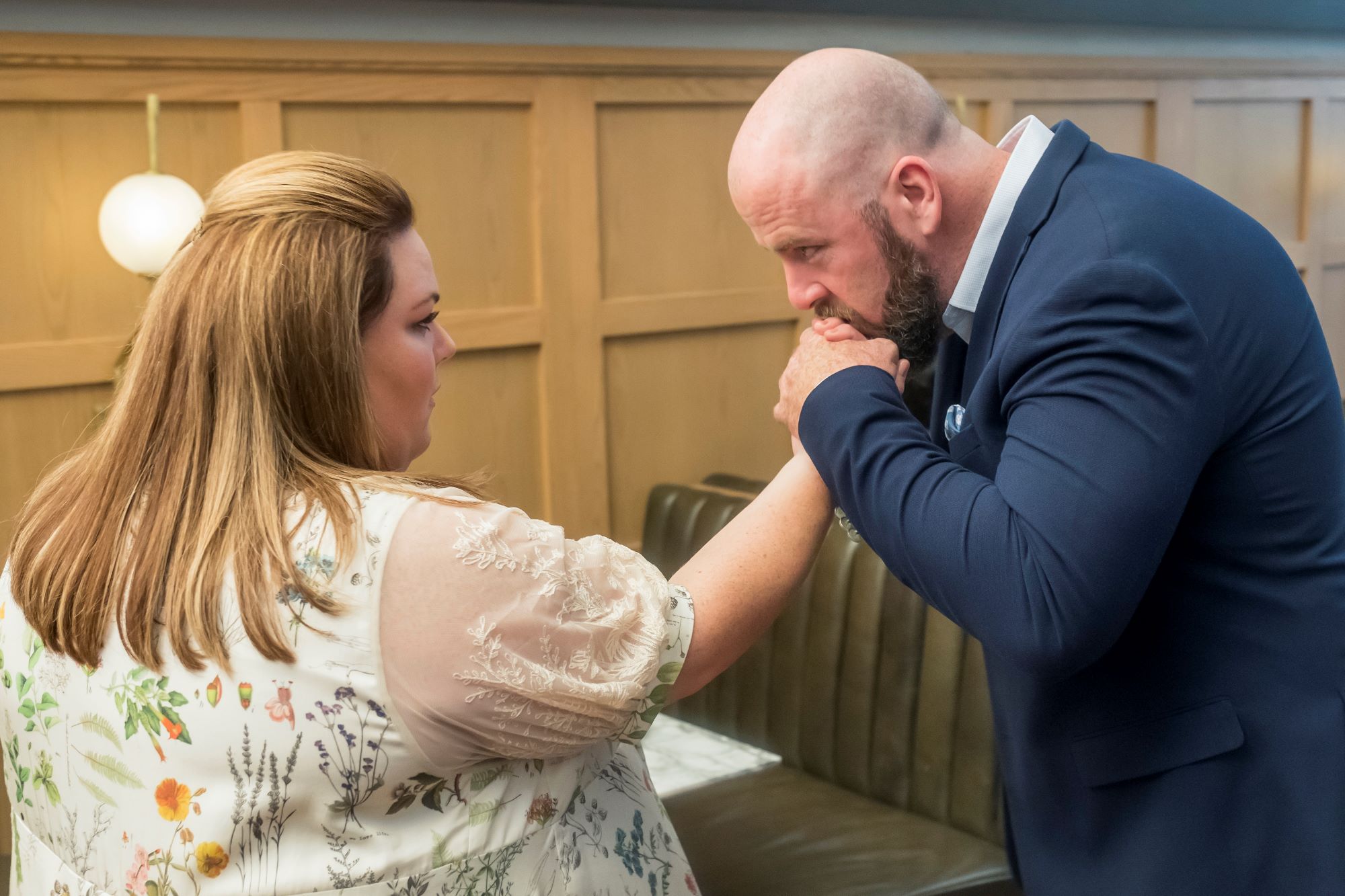 'This Is Us' Season 6 features Kate and Toby's divorce and the beginning of Kate and Phillip
As many fans recall, in the season 5 finale of This Is Us, the show jumped ahead five years into the future to Kate and Phillip's wedding day.
Even before season 6, it was evident that Kate and Toby were having marital problems. But before the flash-forward in the This Is Us Season 5 finale, it seemed like the couple was headed in a good direction even though Toby was going to start traveling for work. But all hope of a successful, ever-lasting marriage between Kate and Toby died when we saw that she would marry Phillip.
So, it is set in stone that Kate and Toby are not endgame in This Is Us Season 6 and that she will marry her boss in five years. And we suspect that the falling out between the fan-favorite couple is going to be heartbreaking.
Chrissy Metz teases the fallout between Kate and Toby in 'This Is Us' Season 6
This Is Us Season 6 star Chrissy Metz went on The Kelly Clarkson Show to tease what's to come in the show's final episodes.
"This season is going to be incredible," Metz shared. "I don't know if anybody has seen the finale of season five. Some people haven't and if you haven't, close your ears. Spoiler alert. We will get to see how Toby and Kate sort of unravel."
The details behind their "unraveling" are unknown. Perhaps Toby's constant back-and-forth between Los Angeles and San Francisco is what finally breaks their relationship. Or maybe Kate will fall in love with Phillip while still married to Toby. Anything is possible in This Is Us, and we have a feeling that season 6 will continue to surprise us endlessly.
When does the final season premiere?
The final episodes of This Is Us begin when season 6 premieres on Jan. 4. And fans better stock up on tissues because the last season promises to be a rollercoaster of emotions.
During Chrissy Metz's visit with Kelly Clarkson, she said, "And then, of course, we're following Rebecca's storyline and her Alzheimer's. It's going to be very emotional and very wonderful and beautiful."
Season 6 will undoubtedly focus on Rebecca's declining health and tell a story that leads to the flash-forwards at Kevin's home.
To see how the Pearson family copes with Rebecca's Alzheimer's and how Kate and Toby's marriage "unravels," tune into the This Is Us Season 6 premiere on Jan. 4 at 9 p.m. ET on NBC.