'This Is Us' Season 6: Mandy Moore Says Episode 17 Is Harder to Watch Than the Finale
NBC's This Is Us comes to a close soon, and This Is Us Season 6 Episode 17, "The Train," is sure to bring fans to tears. The cast and crew of the show have been building up the penultimate episode, with Rebecca Pearson actor Mandy Moore even stating she threw up when reading the script. And Moore says episode 17 is harder to watch than the finale.
Will Rebecca die in 'This Is Us' Season 6? All signs point to yes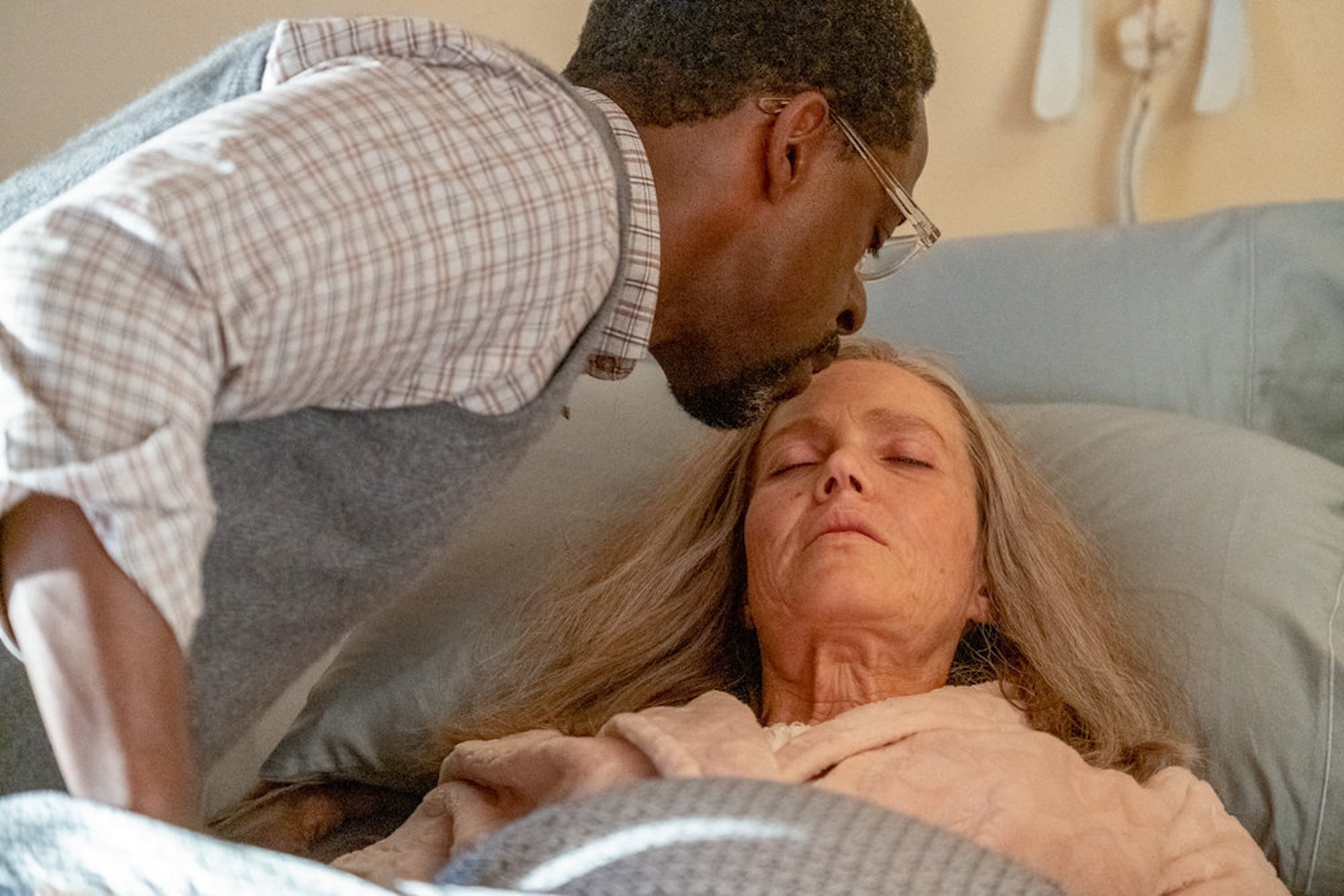 Fans have known for several seasons that Rebecca Pearson was going to die. The This Is Us Season 6 Episode 17 trailer suggests "The Train" shows her death. Rebecca has Alzheimer's disease that's been worsening for quite some time. Episode 16, "Family Meeting," showed the Big Three deciding Kevin and Sophie would provide the primary caretaking for Rebecca until the end of her life.
"Things are happening quickly now," a nurse tells Kevin and Randall Pearson in a clip from episode 17. "I think it's time to start saying goodbyes."
In addition to Kevin and Randall staying by Rebecca's bedside for her death, Randall's wife, Beth is there. Others who are at the house include Sophie, Toby, Phillip, Nicky, and the younger children.
"So much of being a mom, you imitate what we think a mom should be," Beth tearfully tells Rebecca. "All these years, I was doing my best impression of you."
Mandy Moore says 'This Is Us' Season 6 Episode 17 is harder to watch than the finale
It's clear from the This Is Us Season 6 Episode 17 trailer and clips that "The Train" will throw fans into an emotional tailspin. Rebecca actor Mandy Moore talked about how it's harder to watch episode 17 than the finale.
"I well up thinking about it," Moore told Entertainment Weekly about the episode. "It was a lot. This episode is definitely a lot more to take in than the actual finale, in my estimation. It's going to be sad to say goodbye to this family and see these characters, but I think there's a lot more wrapped up in 'The Train.'"
Moore also stated she doesn't know if there's any way to "brace" anyone for what's coming, but there are a few "surprises" ahead. "I wasn't braced for it," she admitted. "I wasn't ready. I had no idea what I was about to read or what we were all going to endeavor to do. … I would encourage people to come in with an open mind, and I'm sure they know where this is heading, but I think it's surprising. I imagine that this is a very real way for some people to imagine the end of their life."
What will happen during the finale?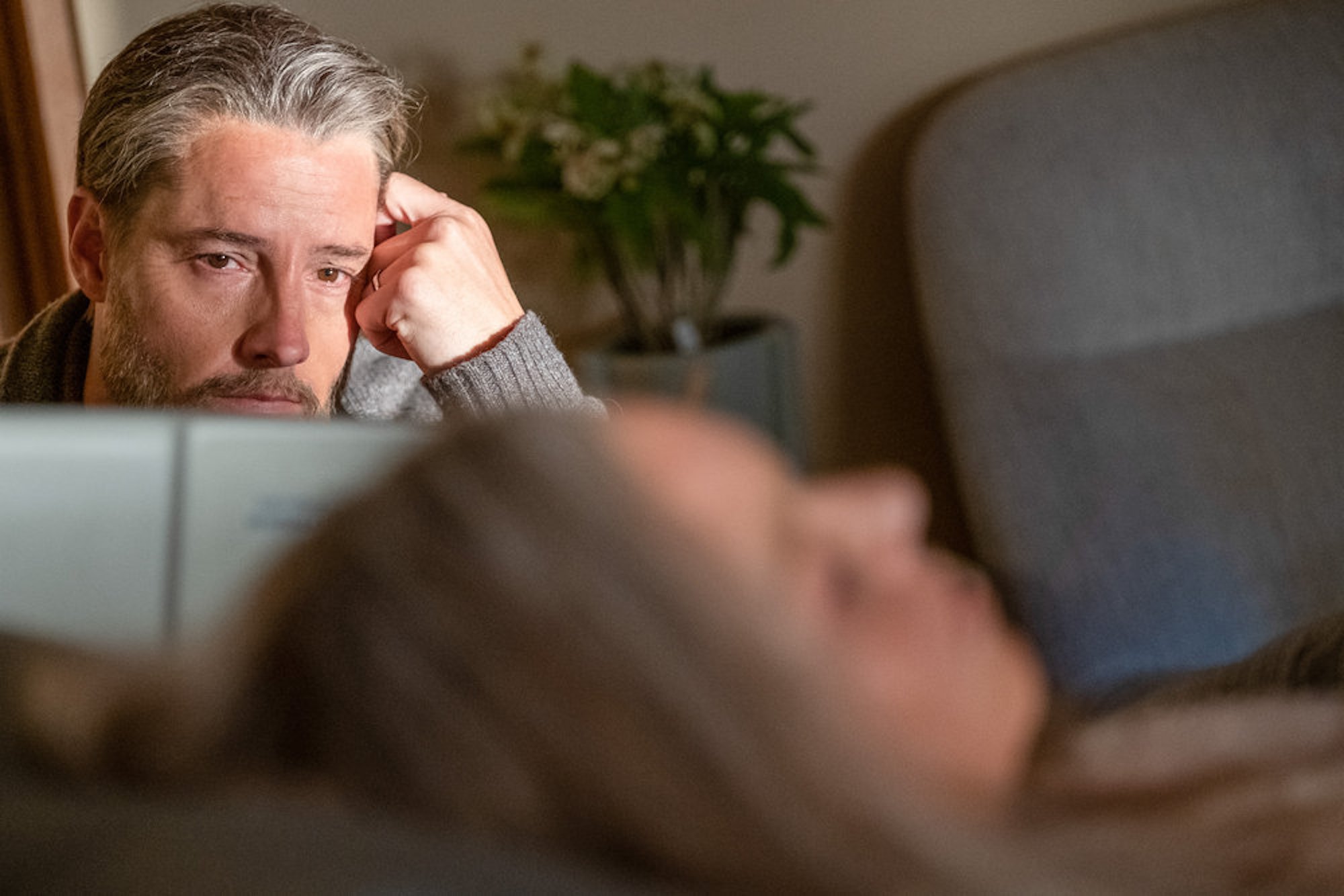 If Rebecca's death happens in This Is Us Season 6 Episode 17, what can fans expect in the finale episode? The This Is Us Season 6 finale episode, titled "Us," will likely show the Pearson family well after Rebecca's death. We anticipate seeing flash-forward sequences of the children growing older. Kevin actor Justin Hartley also verified the finale goes "10 or 12 years" into the future.
"I think we go 10 or 12 years in the future," he told The Hollywood Reporter. "Something like that. But we talk about the future after that and what comes next. That's a cool part of it."
Many fans suspect Kevin's painting will come back into play. In season 1, Kevin shared a painting he created with his nieces. "I think maybe that's the point of the whole thing," he explained. "There's no dying. There's no 'you' or 'me' or 'them.' It's just 'us.' And this sloppy, wild, colorful, magical thing that has no beginning, has no end, it's right here. I think it's us."
This Is Us Season 6 airs Tuesdays at 9 p.m. EST on NBC.
Check out Showbiz Cheat Sheet on Facebook!
RELATED: 'This Is Us' Season 6 Finale: Miguel Actor Says Fans Will Walk Away With a 'Full Meal and a Dessert'