'This Is Us' Season 6: Mandy Moore Says Final 3 Episodes Are 'A Lot': 'Just Warning You'
Mandy Moore plays Rebecca in 'This Is Us' Season 6, and she gave a warning to fans about what's to come in the series. Here's what she wrote.
NBC's This Is Us Season 6 finale will reduce fans to tears, as it's the last season finale the show will ever have. The cast continues to tease the end of the show, and Rebecca actor Mandy Moore posted content to Instagram showing her on set for the final days of filming. Recently, she even said the last three episodes of the season are "a lot." Here's the warning she gave.
How many episodes of 'This Is Us' are left? The cast is preparing to say goodbye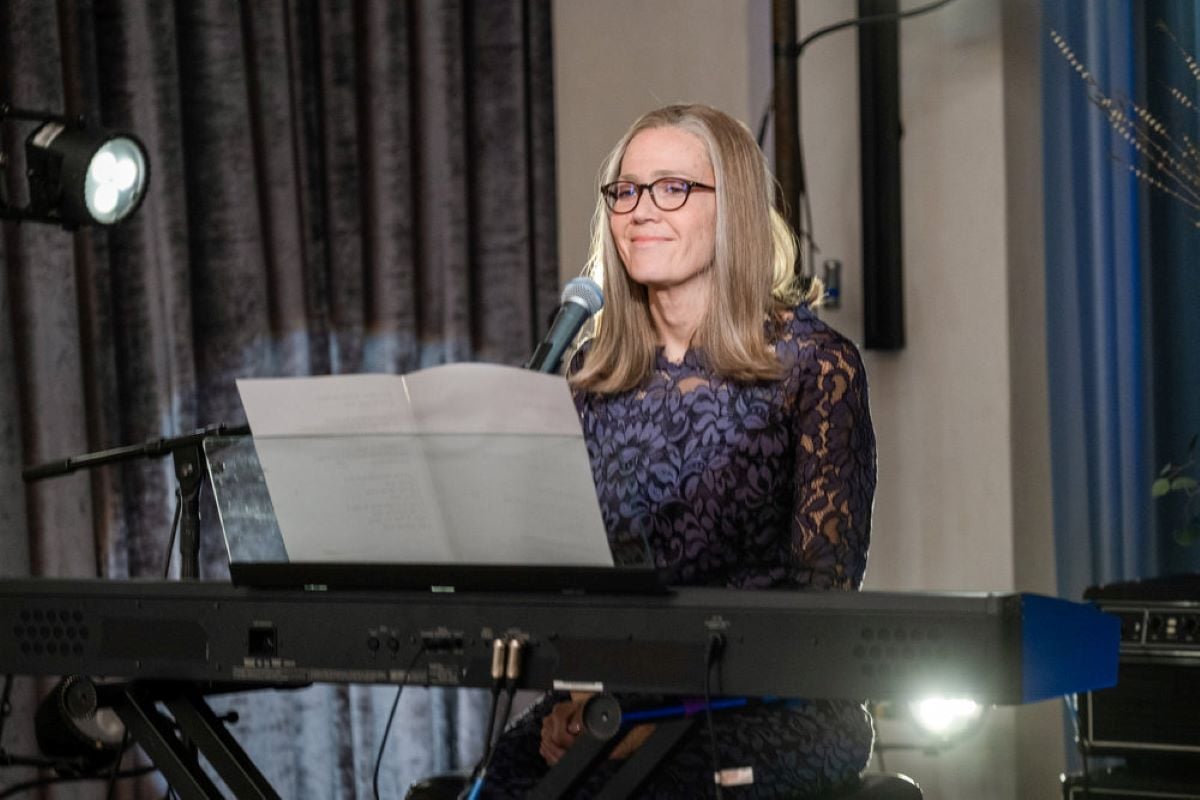 Before the This Is Us Season 6 finale airs, there are two more episodes. Episode 16, "Family Meeting," brings the Pearsons together after Miguel's death. Episode 17, "The Train," is the penultimate episode that Mandy Moore and Chrissy Metz both had a visceral reaction to. Finally, episode 18, the finale, is simply titled "Us."
Now, the This Is Us cast officially finished filming. They continue to show their gratitude on social media for the wild and unique experience. "Last day of work," Moore captioned an Instagram post showing cast member chairs. "The greatest six years at the best job I've ever had. Gratitude, gratitude, gratitude (and definitely lots of tears)."
Sterling K. Brown also posted a heartfelt goodbye to his on-screen wife, Bethany, played by Susan Kelechi Watson. "The end of many eras … literally!!" Brown tweeted. "Su, it has been an absolute joy and pleasure to be your TV husband and grow old together as Pearsons."
Mandy Moore gives a warning, says the final 3 episodes are 'a lot'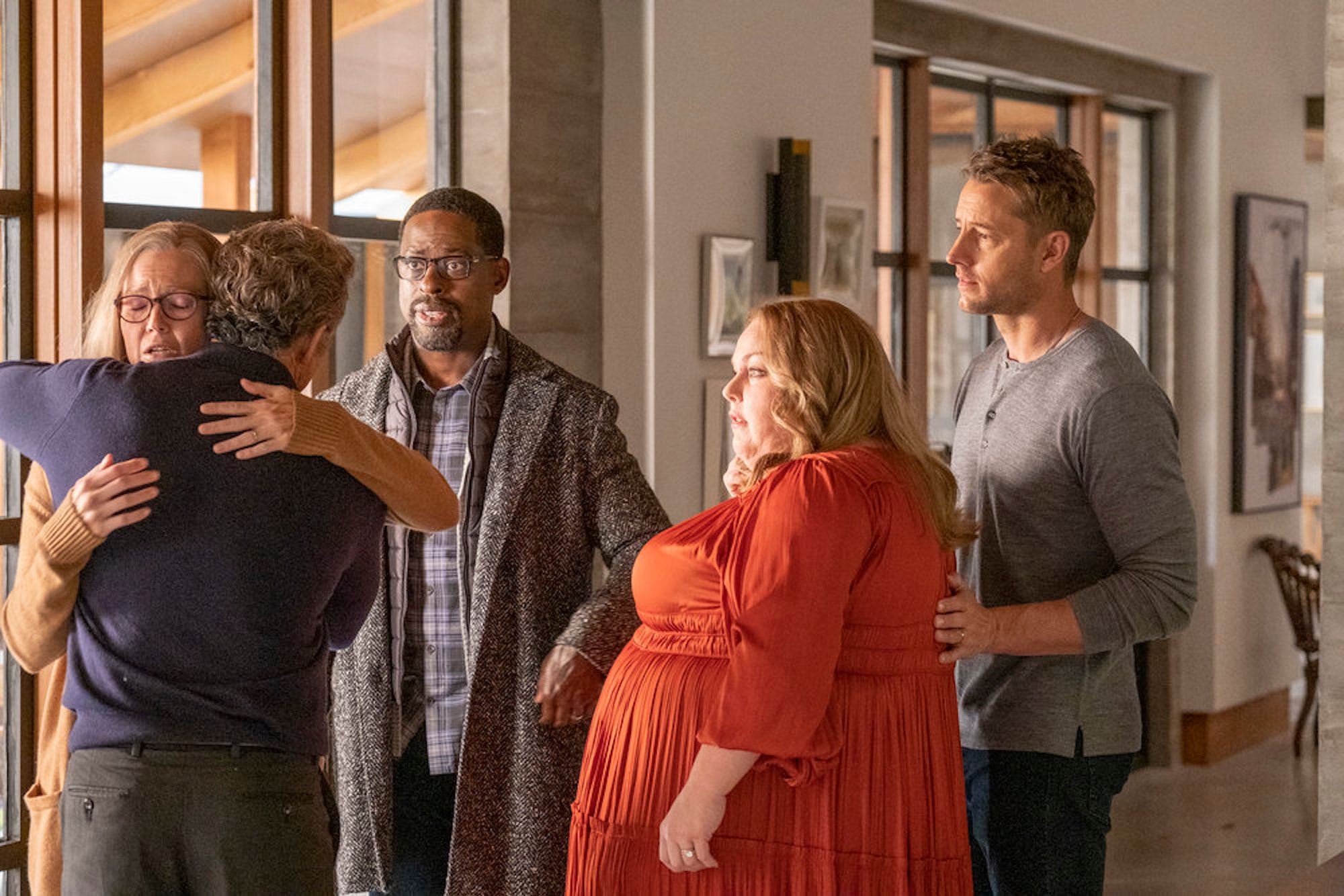 Fans are already prepping for a devastating final three episodes until the This Is Us Season 6 finale. And Mandy Moore just gave a serious warning on her Instagram Stories.
"These next three are a lot," she captioned a post of the episode 16 trailer. "Just warning you."
Fans fully expect to see Rebecca's death by episode 17. And given Milo Ventimiglia's Instagram activity that suggests he's also filming scenes for the final three episodes, it's likely we'll get plenty of flashbacks involving a young Rebecca and Jack. Fans could also possibly see the two together in the afterlife.
In addition to her Instagram Stories, Moore also posted a photo of her hugging Ventimiglia during her final scenes. "Finishing the way we started," she wrote. "@miloanthonyventimiglia and I shot the very first scenes of the pilot together and got to finish our last scene of @nbcthisisus side by side. I haven't begun to process the end of this journey quite yet and I'm sure it will take me time."
'This Is Us' Season 6 Episode 16 features the Big 3 making major decisions for Rebecca
Before the This Is Us Season 6 finale airs, fans will see the Big Three making major life decisions for Rebecca. The This Is Us Season 6 Episode 16 promo shows Kevin, Randall, and Kate gathering to make a decision regarding Rebecca's caretaking in the future. But it sounds like the siblings can't agree on who should become Rebecca's primary caretaker.
"I think she should move in with me," Randall tells Kevin and Kate.
"This is the opposite of what she wanted," Kevin adds. "I want to honor her wishes if it kills me."
Kate is then seen discussing the issue with Toby. Toby tells Kate, "Your mom chose you for a reason," likely foreshadowing that Kate will become Rebecca's primary caretaker.
When Kate addresses her siblings again, she tells them, "You two have got to be able to look at her." Randall tells her he looks at his mother "all the time," but Kate disagrees. "No, you don't, Randall," she says.
This Is Us Season 6 airs Tuesdays at 9 p.m. EST on NBC.
Check out Showbiz Cheat Sheet on Facebook!