'This Is Us' Season 6: Miguel Actor Says Rebecca's Alzheimer's Makes Her a 'Shell of Who She Was' in Final Episodes
Jon Huertas plays Miguel, Rebecca's husband, in 'This Is Us' Season 6. And he's warning fans that Rebecca's Alzheimer's disease will only worsen.
NBC's This Is Us Season 6 shows Rebecca Pearson's health decline. The writers pushed Rebecca's Alzheimer's as a major plot point for many episodes. And Kate's wedding in episode 13 served yet another gut punch with Rebecca's song, "The Forever Now." Miguel actor Jon Huertas says Rebecca's Alzheimer's will continue to worsen as the season progresses.
'This Is Us' Season 6 Episode 13 showed Rebecca's Alzheimer's progressing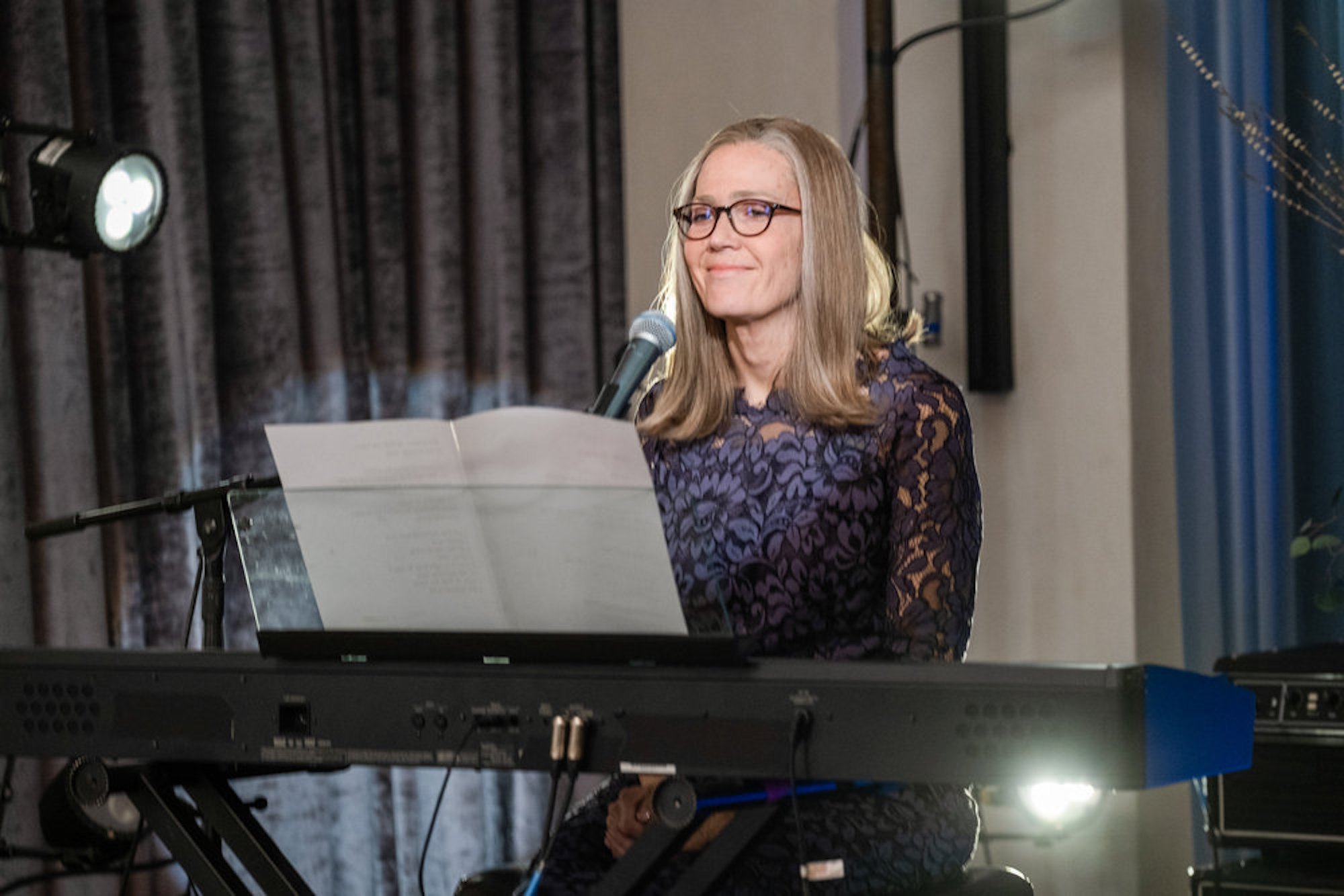 This Is Us Season 6 Episode 13 showcased Kate's wedding to Phillip. And it also thrust Rebecca into the spotlight. Rebecca's Alzheimer's disease seriously affected her at the wedding. She asked about her deceased husband, Jack, and she seemed to forget about her current husband, Miguel, altogether. There was also grave concern that Rebecca would fail to perform her song, "The Forever Now" — though she was able to pull off a beautiful, heartwrenching performance.
"It's a terrifying diagnosis, and helping to humanize and destigmatize what it means to find yourself or a loved one in this particular battle is a big deal," Rebecca actor Mandy Moore told People. "We need more compassion, understanding and funding for research. The reality is this disease is going to continue affecting millions of us around this country and the globe, and I hope our show can be a beacon of community and model one family's response to it, especially for those who know this fight all too well."
Miguel actor Jon Huertas says Rebecca's Alzheimer's makes her 'a shell' of her former self in future episodes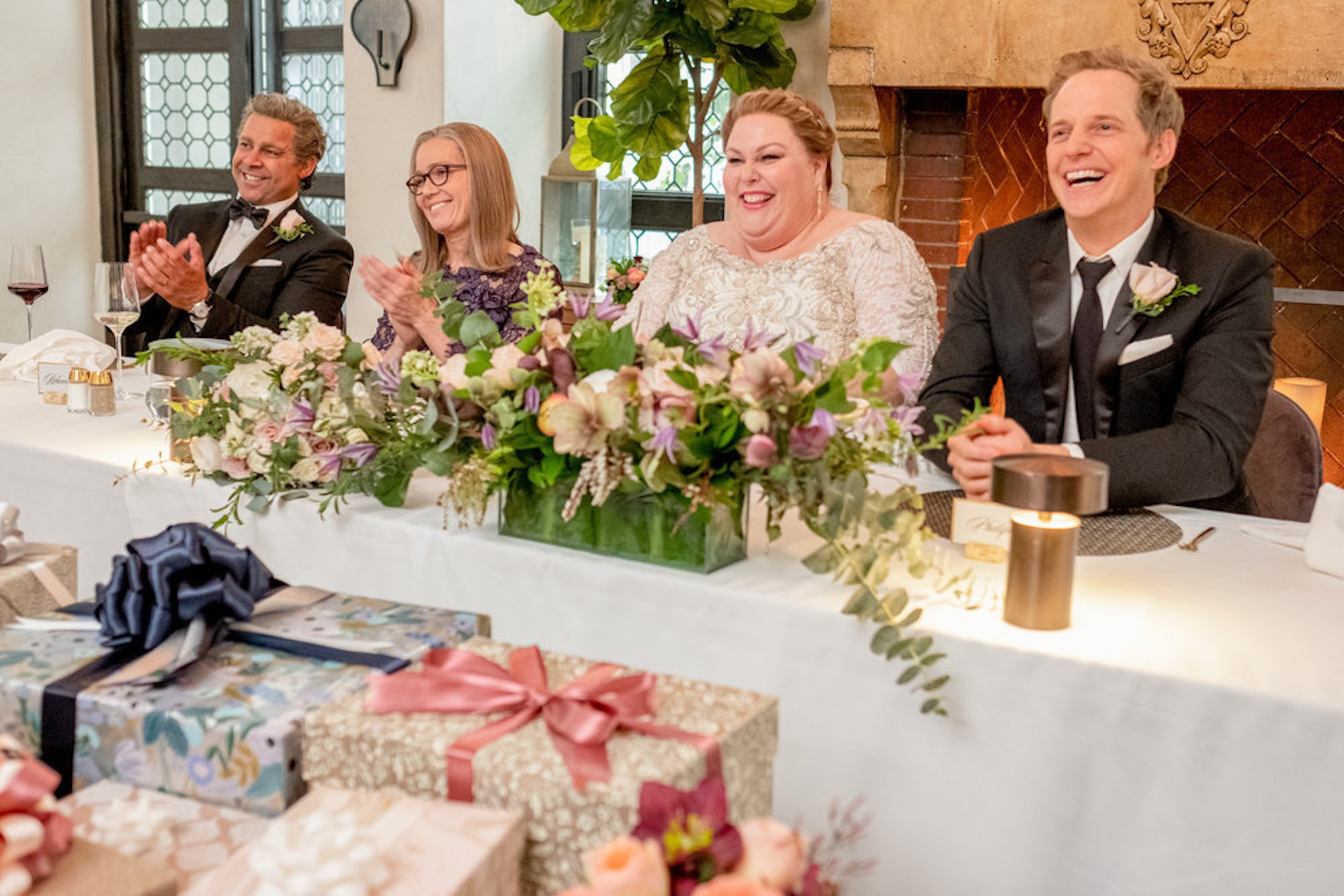 While This Is Us Season 6 Episode 13 gave fans a glimpse into the future with Rebecca's Alzheimer's prognosis, Miguel actor Jon Huertas says the disease will only worsen.
"Everything is so affected with Alzheimer's," Huertas told NBC Insider at Paleyfest in April 2022. "It is gonna get worse, and it's gonna be very sad. It's hard to see someone go from this — 'cause me and Mandy are time-travelers [on this show] — vibrant woman with this amazing smile, great mother, a great wife to her husband, Jack. To see someone become this shell of who she was, it's very sad. I hope people are ready to see." 
Writer Kay Oyegun also told NBC Insider that fans need to prepare themselves for Rebecca's worsening condition. "Objectively, unapologetically, it's going to get bad," she said. "Point blank, period. This is a disease that kills many people, ruins many families. So, getting a chance to give everything you have while you can is a mercy and a gift that people rarely get."
How many episodes are left in 'This Is Us'?
With the promise of Rebecca's Alzheimer's worsening, how many episodes remain in This Is Us Season 6?
The season reportedly has 18 episodes total, with episode 15 airing on May 3, episode 16 on May 10, episode 17 on May 17, and episode 18 on May 24. By the end of May 2022, This Is Us concludes.
"I'm also personally feeling the time right now as we enter the back couple of episodes of our entire series," creator Dan Fogelman told Entertainment Weekly. "I'm starting to feel that kind of bittersweet emotion that comes with something coming to an end. So, it's both a word that comes to mind when I'm thinking about this final season of the show literally, but it's also something personally for all of us that we're thinking about a lot right now."
This Is Us Season 6 airs Tuesdays at 9 p.m. EST on NBC.
Check out Showbiz Cheat Sheet on Facebook!