'This Is Us' Season 6: Milo Ventimiglia Says Working With Mandy Moore Was 'Meant to Be'
Milo Ventimiglia and Mandy Moore started off on unsure footing at their first 'This Is Us' audition together.
It is hard to imagine anyone else but Milo Ventimiglia and Mandy Moore as This Is Us' Jack and Rebecca Pearson, a pairing that Ventimiglia says were "meant to be," but it seems, Ventimiglia and Moore started off on unsure footing at their first audition together.
Milo Ventimiglia and Mandy Moore's first audition as Jack and Rebecca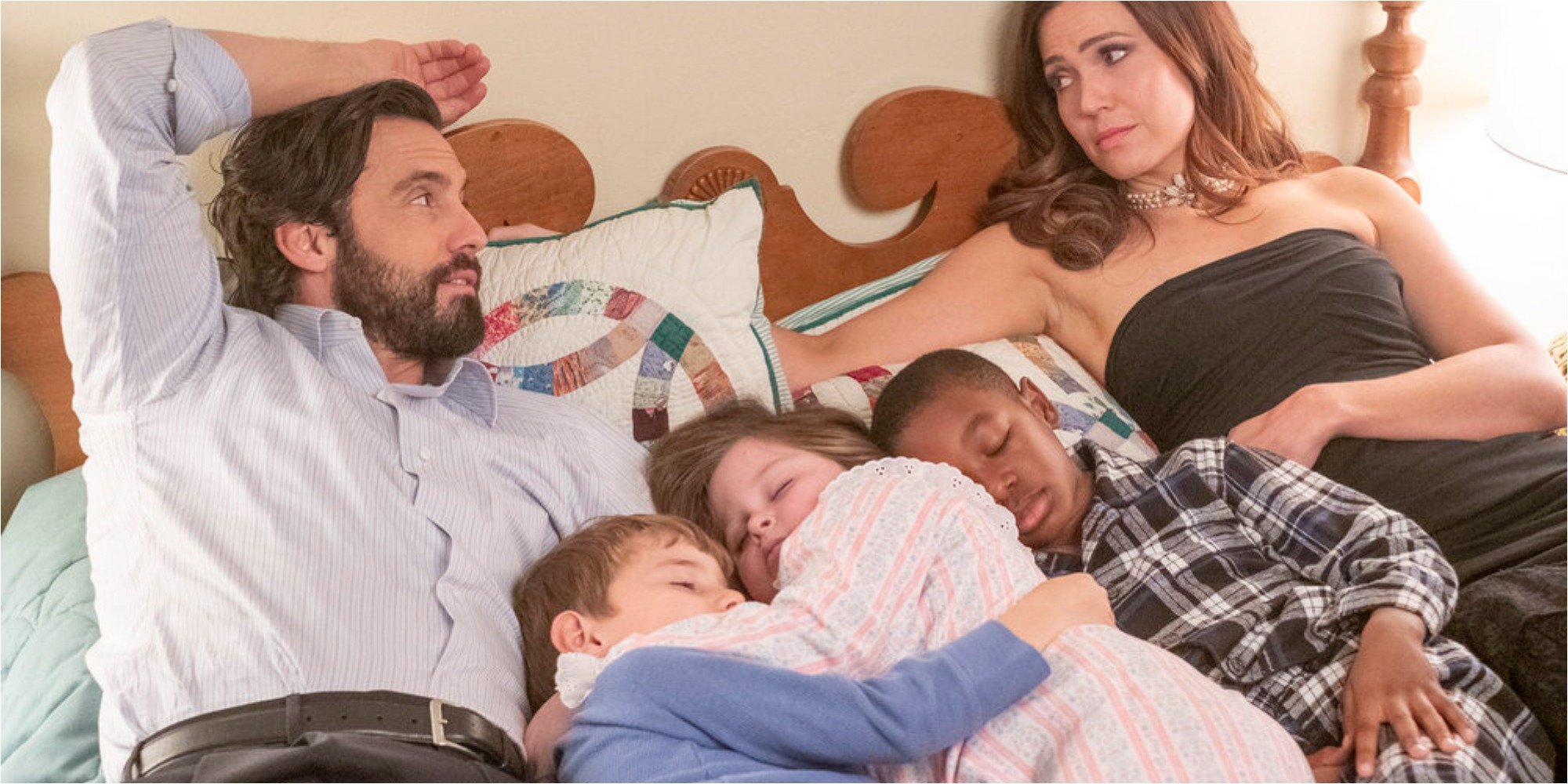 The connection between Jack and Rebecca is the foundation for the entire show and, as such, casting for the roles was of the greatest importance. In a recent interview with The Hollywood Reporter, Ventimiglia recounted his first audition with Moore—an intimate scene between a married couple and far from the first encounter of the then strangers.
Ventimiglia remembers asking Moore if he could nuzzle her neck, saying "Is it OK if I'm in your neck?" Moore found the question charming, and the audition proceeded, however, following the scene, Moore apparently left abruptly, bailing quickly. Moore says, "I hate auditions, I was so nervous! I auditioned early on in the process and I remember hearing, 'They liked you, but they're going to read women in New York and Chicago.' I sort of forgot about it and, six weeks later, I got word they wanted to bring me in for a chemistry read. I remember Milo was the guy to beat; they loved Milo. Then I went in and read with him and thought it was either a good thing or a terrible thing that they only had me read with this one gentleman. I beelined out of there." 
Meanwhile, Ventimiglia recalls "turning and looking at John and Glen, who are smiling, and it's like Christmas morning for Dan. It was meant to be." Six seasons later, fans would agree.
Milo Ventimiglia on Jack Pearson's death in 'This is Us'
Meeting in a dive bar in the 1970s, Jack and Rebecca's story runs through every element of the show with the lives of the "Big Three" all being a reflection of their parents' bond, built over nearly two decades of marriage (and a variety of hairstyles, the best definitely being Jack's legendary mustache). 
Yet one of the most poignant elements of the show is how, even after death, the impact Jack had on the lives of his loved ones continues. In fact, a significant amount of the show's depth and soul-crushing emotional acuteness is found in Jack's death, a scene with Moore that Ventimiglia remembers vividly, telling Entertainment Weekly, "So that was — it was a moment. And I can hear her; I'm laying there and I can hear Mandy breaking down and just crumbling, take after take after take."
'This Is Us' final season 
This Is Us season 6 is now fully underway, with only five episodes remaining, and viewers are now watching the last years of Rebecca's life as well, her harrowing journey with Alzheimer's often disorienting her and bringing up confusing memories. In a recent episode, that old bond came back again at Kate's wedding when Rebecca appears to have forgotten Jack's death and is waiting for his appearance at the wedding. While a heartbreaking moment, the scene is so important to everything that This Is Us is as a series, because, really, it all goes back to that first neck-nuzzle.