'This Is Us' Season 6: Milo Ventimiglia Warns Fans About Jack-Centric Episode 4, 'It Really Hurt Me'
Milo Ventimiglia hopes that fans are stocked up on tissues, because 'This Is Us' Season 6 Episode 4 will be a particularly emotional hour.
Buckle in, This Is Us fans because episode 4 of season 6 is going to be a doozy. According to Milo Ventimiglia, who plays Jack Pearson, the upcoming hour is centered around his character, and it will make everyone cry. But what else is new when it comes to This Is Us?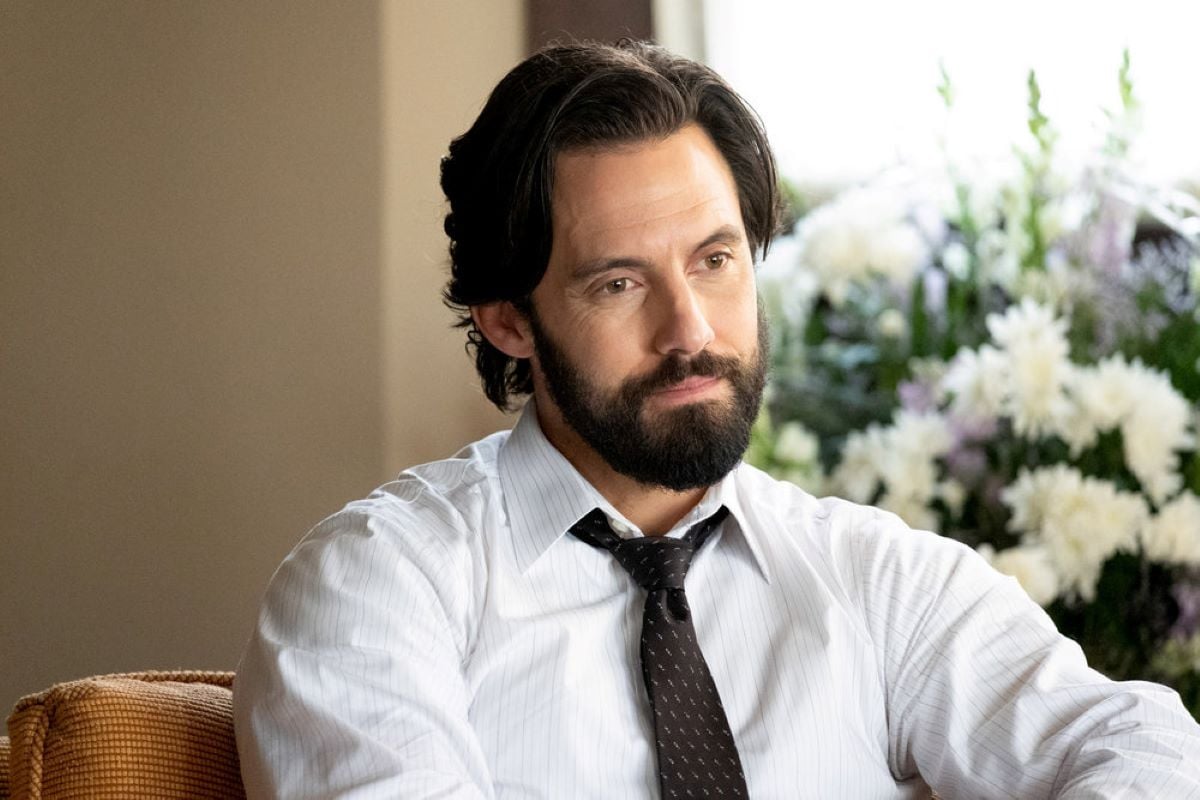 'This Is Us' Season 6 Episode 4 solely focuses on Jack
This Is Us is known to occasionally have specialized episodes that highlight certain characters or specific time periods. And season 6 episode 4, "Don't Let Me Keep You," will do just that. Jessica Yu directed the episode, and Elan Mastai wrote it.
The synopsis for the hour reads, "Jack visits Ohio." So, NBC is keeping the episode's significant plotlines hush-hush. But, going off of the end of episode 3, we know that Jack is traveling to Ohio because his mother died. It's unclear what the specific year is, but the Big Three are toddlers at this point.
And there's more information about "Don't Let Me Keep You" in its promo. Fans learn that Jack will go back home for the first time in 13 years for the funeral. And it looks like Rebecca and the kids will stay at home while he embarks on this emotional journey.
This Is Us has delved deep into Jack's relationship with his father in past seasons, but fans will finally get to see the dynamic between him and his mother fully fleshed out.
Milo Ventimiglia teases what's to come in 'This Is Us' Season 6 Episode 4
When TVLine asked Milo Ventimiglia which episode in the final season did a number on him emotionally, the actor answered, "Oh yes. Episode 4, Season 6. Here it comes. Yeah, wow."
At the time, Ventimiglia didn't disclose that the hour focused on Jack's mother's funeral. But he did tease, "You've been warned, very much. It really hurt me, like me personally."
Later, during an interview with TV Insider, the actor delved deeper into the emotions he felt while filming This Is Us Season 6 Episode 4.
"I'll be honest, it was a very difficult episode to film," Ventimiglia shared. "It's an entire Jack episode — there are no other storylines in it. We haven't known much about that relationship after Jack removed her from a bad situation [with his alcoholic father]. We get into some distance that was between them. We know how much he cared about her. I'm getting emotional thinking about it."
The episode was challenging for Milo Ventimiglia
Milo Ventimiglia explained to TV Insider why This Is Us Season 6 Episode 4 was so emotionally exhausting for him.
"I have to physicalize the stress that Jack is going through," the actor said. "I've seen Chrissy [Metz] go through Kate's breakdowns. I've seen Justin [Hartley] go through it. We've all seen Sterling [K. Brown] go through it. Mandy [Moore], God bless her, she goes through it constantly in age makeup. It's interesting to discover what Jack's emotional break looks like, being the guy who's the rock. In the end, it was very cathartic and satisfying. But, man, did it hurt."
This Is Us Season 6 Episode 4, starring Milo Ventimiglia, premieres on Jan. 25 at 9 p.m. ET on NBC.