'This Is Us' Season 6: New Photo Teases Sophie's Return During Kate's Wedding
NBC's This Is Us Season 6 is quickly ending, and fans want to know what's up with Kevin Pearson and Sophie Inman. The two have an on-again, off-again relationship that some fans love and others hate. And fans will see plenty of Kevin and Sophie during Kate Pearson's wedding in This Is Us Season 6 Episode 13. According to a new photo from NBC, here's what Sophie looks like during the wedding.
Who is Sophie in 'This Is Us'? She and Kevin have a long history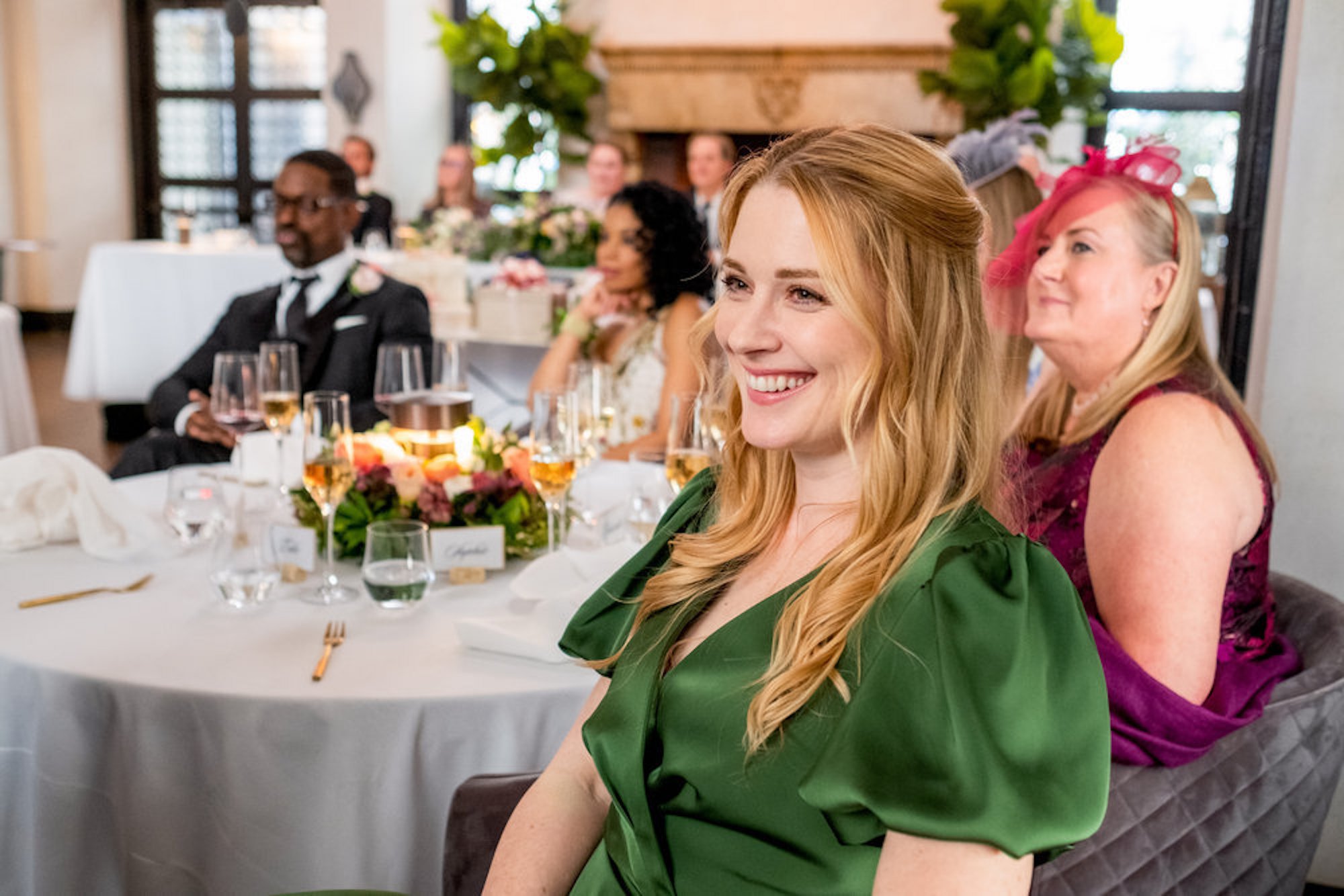 Kevin and Sophie met thanks to Kate, and This Is Us Season 6 Episode 13 might lead to them reuniting. The two have a long relationship history, as they dated in high school and married young. Unfortunately, Kevin cheated on Sophie, and they divorced. Their relationship has been touch and go ever since, but Kevin and Sophie constantly manage to find their way back to each other.
"Kevin's always been our guy who takes one step forward only to take two big steps backwards," co-showrunners Isaac Aptaker and Elizabeth Berger told Deadline. "And it's definitely safe to say he backslid a bit romantically after Madison ended things. Obviously, Sophie has held a special place in his heart for decades now. Maybe those were just longing looks they gave each other at Kate's engagement party, or maybe there's still another chapter of their story to be told."
The new photo teases the return of Sophie during Kate's wedding in 'This Is Us' Season 6 Episode 13
The photo above shows Sophie at Kate's wedding. She's dressed in green and smiling — and it appears she's sitting alone. This could indicate she's ready for a reunion with Kevin, as it doesn't look like she brought another man with her. On the other hand, there aren't any photos showing Kevin and Sophie together, so perhaps they don't have as much interaction as some fans expect.
Entertainment Weekly asked Kate actor Chrissy Metz also teased Sophie's return. The publication asked her if Kate and Sophie are friendly enough now for Sophie to be invited to Kate's wedding. "Yeah, definitely," Metz answered. "I mean, they've been trying to rekindle their friendship, and yes, she will be there. It's just we don't know who she is going to be there with."
Metz also teased that Kate's wedding episode will have some Kevin-centric plot points. "It's so beautiful in the way that it's shot, and there's a lot of fun, but there's a lot of stuff going on within the episode. A lot to do with what Kevin's going through," she noted.
Sophie actor Alexandra Breckenridge teased Sophie and Kevin moments on her Instagram on April 19, 2022. Her Instagram Stories feature moments between the characters, which may hint to fans that they end up together.
Will Sophie marry Kevin again?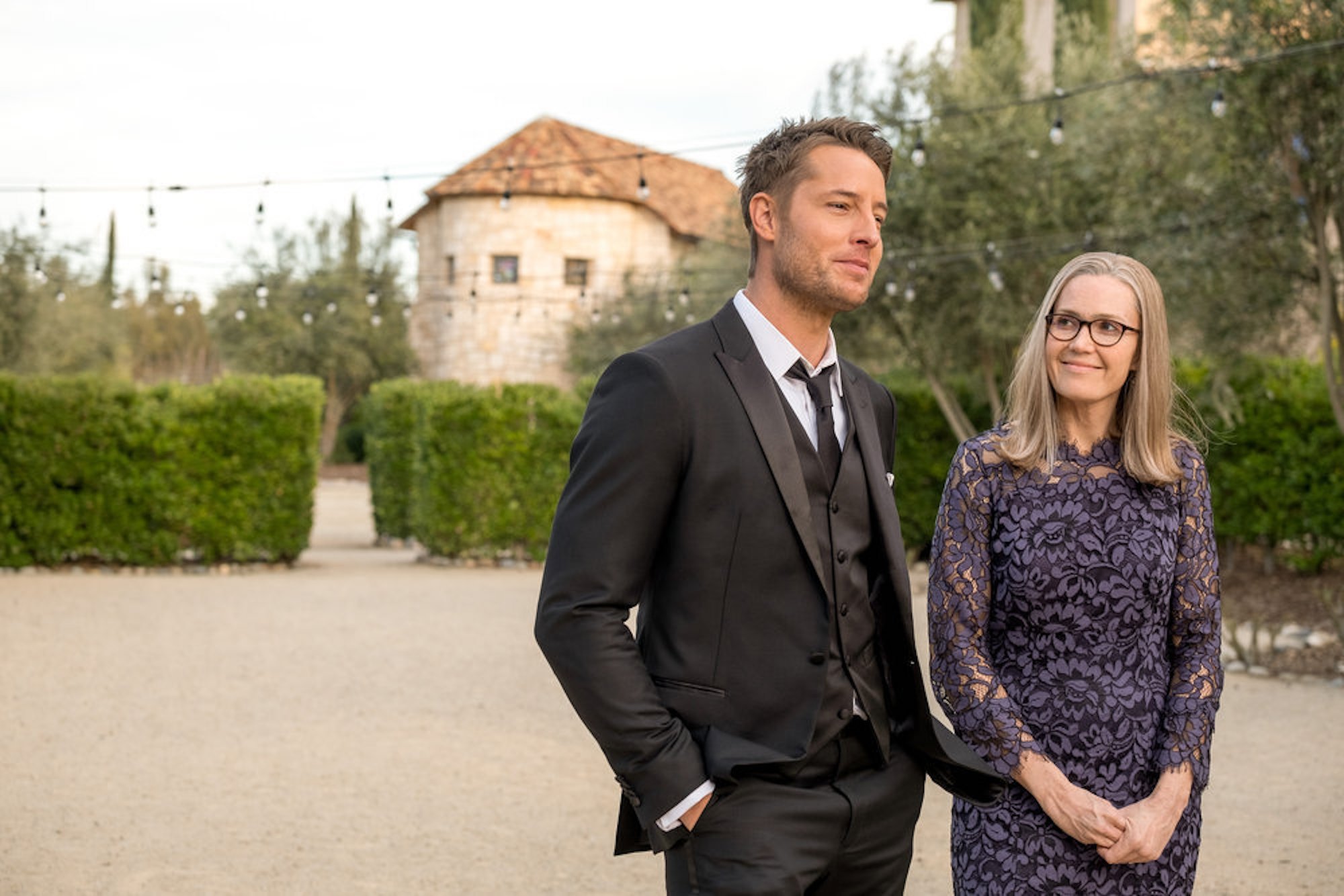 While Kevin and Sophie will likely reconnect during the wedding in This Is Us Season 6 Episode 13, that doesn't. mean they'll end up together permanently. Kevin has a complicated past with Cassidy and Madison as well. And Kevin actor Justin Hartley seemed to hint that Sophie is who Kevin ultimately ends up with.
I don't think everyone's going to be happy necessarily," he hinted during an interview with Entertainment Weekly. "… But whether you get what you want or you don't get what you want, I think it's going to be very satisfying, and you're going to understand what happened, and you're going to say, 'Well, that makes a lot of sense.'"
"I think there's a big percentage of people that want Kevin to be with Sophie," he added " … But I would say that the debate is usually Madison or Sophie. And it's hard to beat a love interest that you've had from 5 years old."
This Is Us Season 6 airs Tuesdays at 9 p.m. EST on NBC.
Check out Showbiz Cheat Sheet on Facebook!