'This Is Us' Season 6: Nicky, Rebecca, and Miguel Are 'Attached at the Hip,' According to New Clip
Are fans about to see Nicky, Rebecca, and Miguel go full-blown 'Three's Company'? According to a new clip from 'This Is Us' Season 6, the trio have formed a close relationship.
A new sneak peek revealed that an unexpected trio will emerge in This Is Us Season 6. Rebecca Pearson, her husband, and her dead husband's brother are moving in together. But, thankfully, they seem to be getting along quite well. And the video may give fans a hint as to why Nicky is sitting beside Rebecca's hospital bed in the future.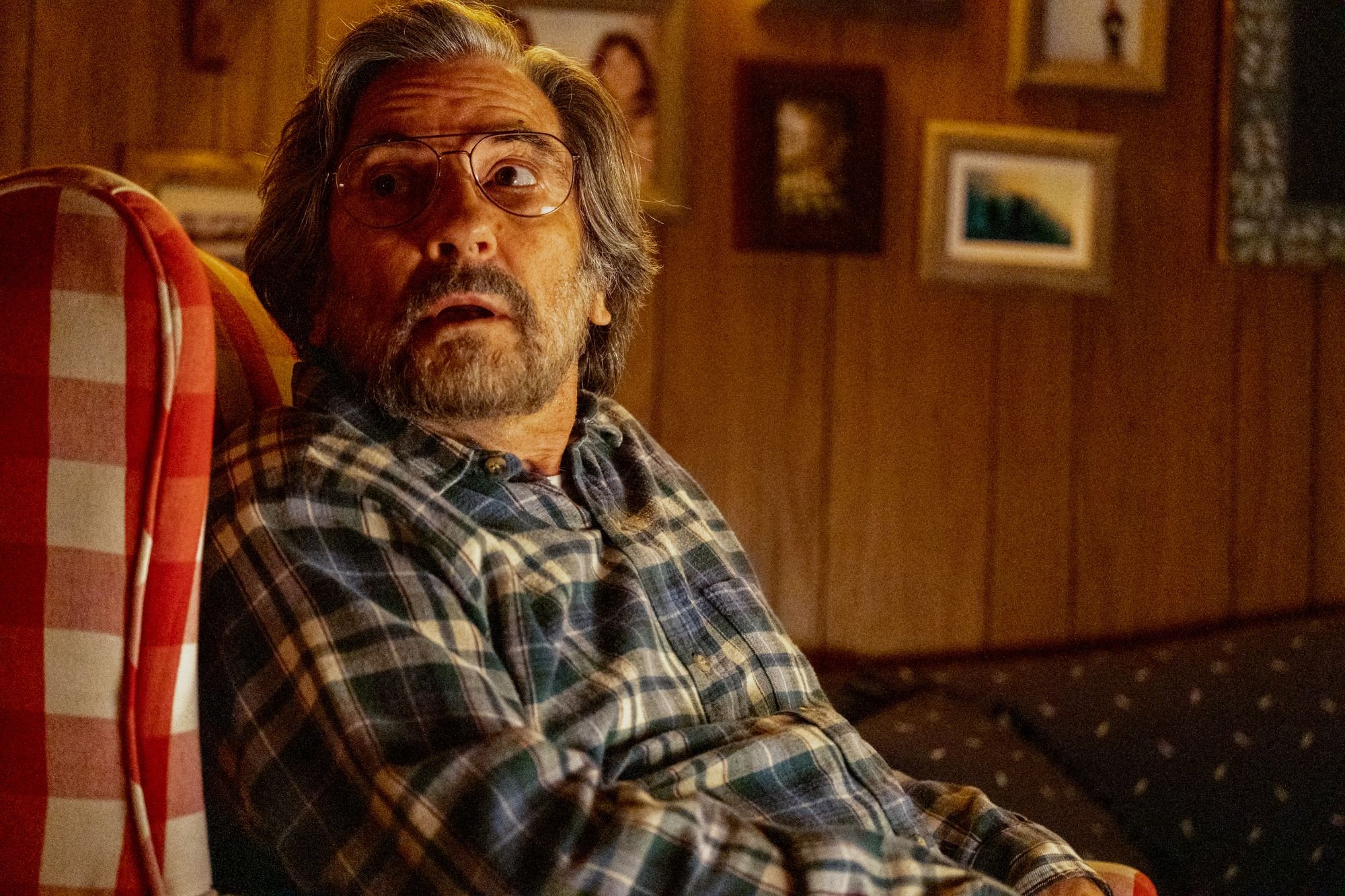 A new clip from the 'This Is Us' Season 6 premiere reveals Nicky, Rebecca, and Miguel have formed a bond
TVLine released an exclusive clip from the This Is Us Season 6 premiere showing Toby calling Kate on her birthday.
The main takeaway from the scene is that the beginning of Kate and Toby's marital problems might stem from the physical distance between them. Toby has to travel to San Francisco multiple times a week for work. And that includes Kate's birthday, unfortunately. Kate seems to be struggling with the situation in the clip, indicating that their divorce could happen sooner rather than later.
However, a small detail from the video could easily get overlooked. According to Toby, Nicky, Rebecca, and Miguel live together and are "attached at the hip." As a part of Kate's birthday gift, Toby arranged for the three of them to take their kids while Kate relaxes.
It sounds like the three oldest members of the Pearson family will form a strong bond in This Is Us Season 6.
Nicky is by Rebecca's bedside in flash-forwards
One of This Is Us' biggest mysteries revolves around the flash-forwards to the cabin, and, thankfully, season 6 will answer every question. But the new clip might solve one strange aspect of the future scenes.
Many fans freaked out when the show revealed that Nicky was beside Rebecca's side at the cabin. And with no sign of Miguel and a wedding ring on Nicky's finger, some assumed that Rebecca and Nicky got married. But everyone knows that everything is never quite what it seems in This Is Us.
Perhaps Rebecca and Nicky formed a very close platonic relationship after he moved in with her and Miguel. And that's the reason why he is sitting by her side in the future. As for Miguel's whereabouts, there's always the possibility that he died. After all, the cast and crew promised that This Is Us Season 6 would be the most emotional season.
'This Is Us' Season 6 will explore the beginnings of Rebecca and Miguel's relationship
After five seasons, fans will finally see how Rebecca and Miguel, played by Mandy Moore and Jon Huertas, romantically connected in This Is Us Season 6.
"Mandy and I are really excited," Huertas told Entertainment Weekly. "We have discovered over the years that we have pretty great chemistry, and we make each other laugh like nobody else."
The actor continued, "What I can tease is that the chemistry that Mandy and I have — we'll see that same chemistry with Miguel and her. I think the audience will understand how something as profound as a relationship between a best friend and his best friend's widow could even happen. And the way that the writers have gone about it, it's so beautiful. We take our time, and it's just beautifully told."
Moore also teased one aspect of Rebecca's arc in season 6 that might surprise fans. She said, "Maybe who she chooses to help guide her if something were to happen to Miguel." Could Moore be alluding to Nicky? Her comments could explain the flash-forward scenes.
This Is Us Season 6 premieres on Jan. 4 at 9 p.m. ET on NBC.