'This Is Us' Season 6: Rebecca Already Foreshadowed Kate Becoming Her Caretaker
Will Kate become Rebecca's full-time, permanent caretaker by the end of 'This Is Us' Season 6? Here's what's been foreshadowed in the past.
NBC's This Is Us Season 6 finale will assuredly break fans' hearts. After Miguel's death in episode 15, the Big Three have to make a major decision regarding what's next for Rebecca. But Rebecca may have already foreshadowed that Kate will be her permanent caretaker moving forward. Here's what Rebecca once told Kate, and how that might come into play in This Is Us Season 6 Episode 16.
What did Rebecca whisper to Kate on 'This Is Us'?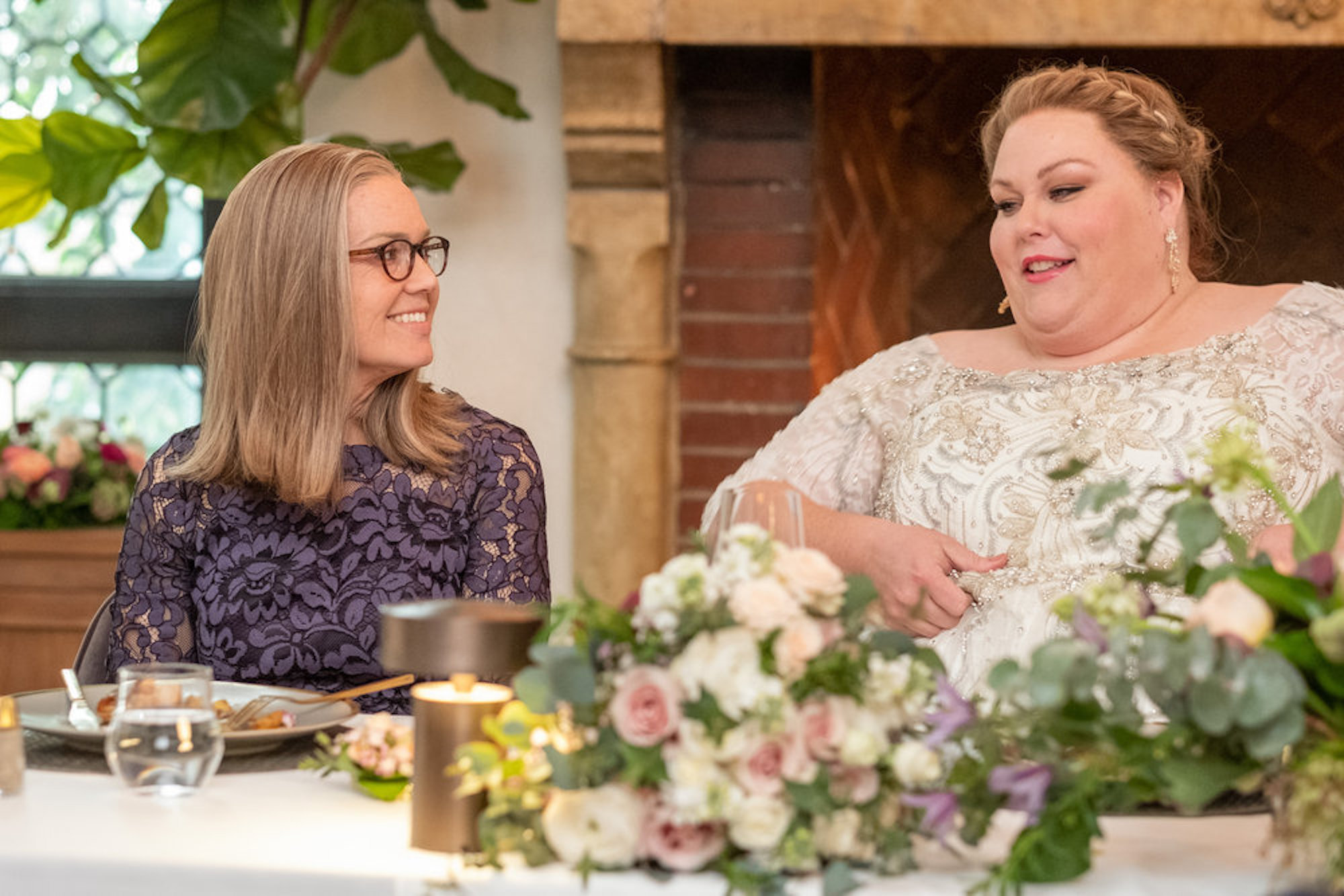 As the This Is Us Season 6 finale nears closer, the Big Three have to decide how to proceed with Rebecca. And a clue may reside way back in season 6 episode 7.
TVLine reminds us the episode flashed back to Rebecca's childhood when she would make sugar pie with her mother. Later on in the episode, the time switches back to the present day. Kate helps Rebecca make the same sugar pie for Thanksgiving, but chaos ensues during the holiday meal. While Rebecca tells the family she has something important to discuss with them, Toby and Kevin get into a verbal altercation that overshadows anything Rebecca has to say.
Later on, Rebecca visits the conversation she hoped to have. She tells her kids that Miguel is in charge of her end-of-life care, but she also says that if Miguel dies, then it's Kate who cares for her.
"Why me?" Kate asks Rebecca.
"You are my daughter and my best friend. It was always you, Kate," Rebecca tells her. Then, Rebecca whispers the recipe for sugar pie to Kate.
The 'This Is Us' Season 6 Episode 16 trailer foreshadows Kate becoming Rebecca's caretaker
The This Is Us Season 6 Episode 16 trailer shows the Pearsons deciding what to do next with Rebecca.
"Our mother was magic," Randall's voiceover begins in the promo. "We need to pay her back for everything she did." The scene then cuts to Randall speaking to his siblings. "I think we need to have a family meeting," he tells them.
From there, the Big Three begin their discussion about caring for Rebecca after Miguel's death. "I think she should move in with me," Randall tells Kevin and Kate.
"This is the opposite of what she wanted," Kevin says. "I want to honor her wishes if it kills me."
Kate then speaks on the phone with Toby. She tells him she doesn't know what's best for Rebecca. To that, Toby says, "Your mom chose you for a reason," likely referencing the night of the sugar pie.
Kate then speaks to Randall and Kevin. "You two have got to be able to look at her," Kate says.
"We look at her all the time," Randall says.
"No," Kate retorts, "you don't, Randall."
Given Kate and Toby's exchange, it sounds like Kate will be the one to take over Rebecca's caregiving — just as episode 7 predicted.
Kate actor Chrissy Metz had a visceral reaction to the penultimate episode script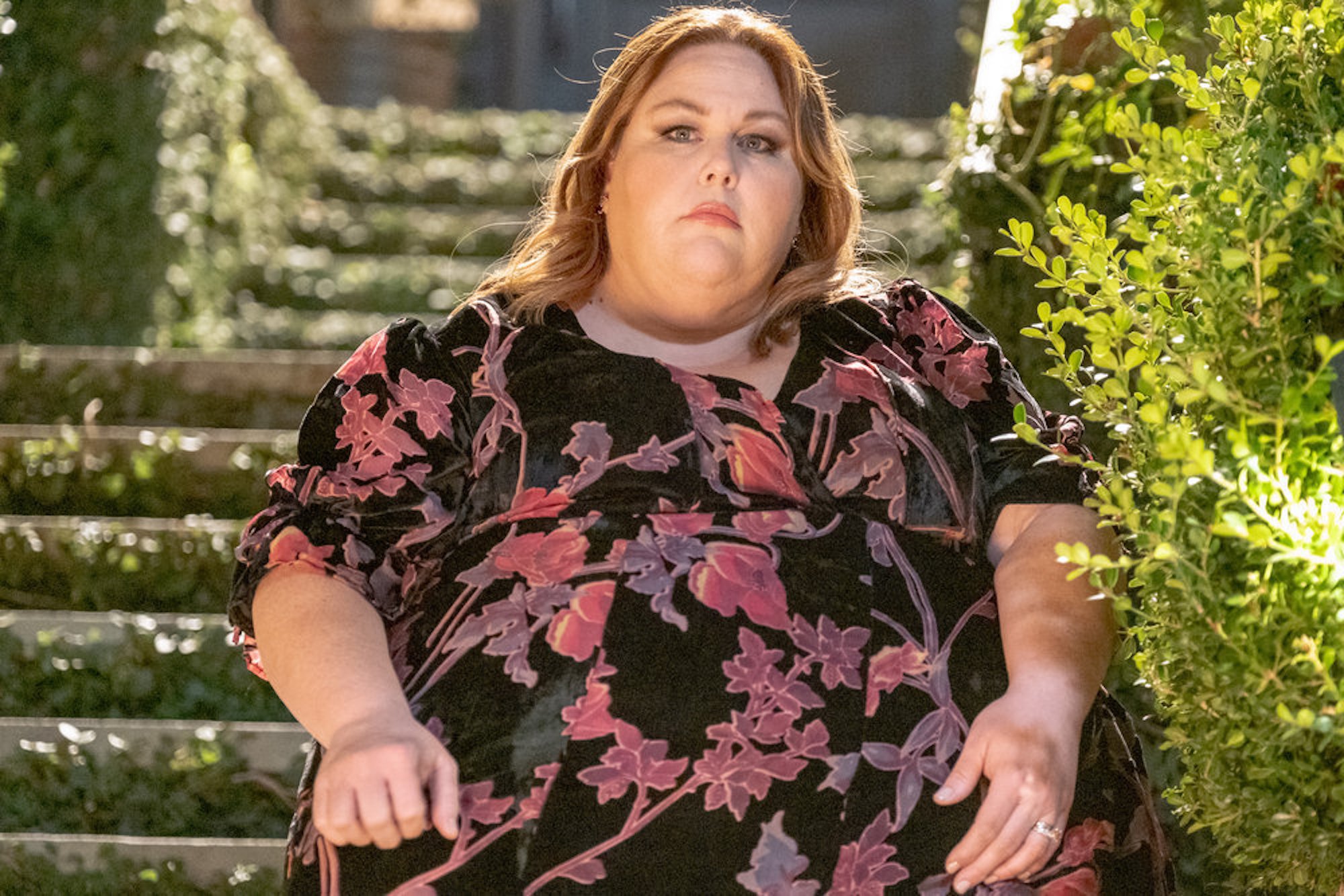 It's unclear exactly what will happen during the This Is Us Season 6 finale. This Is Us Season 6 Episode 16 revolves around the Pearsons coming together for Rebecca, and episode 17, "The Train," is likely when Rebecca dies. Episode 18 — the finale — is titled "Us." Many fans think this episode wraps up the Pearson family saga by showing future generations of the family.
Chrissy Metz and Mandy Moore both had serious reactions after reading the script for "The Train." Moore allegedly threw up from the script, and Metz said she couldn't breathe. "I couldn't breathe," she said, according to People. "I couldn't catch my breath."
We look forward to seeing what happens in the penultimate episode, even if it breaks our hearts.
This Is Us Season 6 airs Tuesdays at 9 p.m. EST on NBC.
Check out Showbiz Cheat Sheet on Facebook!