'This Is Us' Season 6: Rebecca's Coffee Date With Matt Is the 'Moment Miguel Realizes' His Feelings, According to Chris Sullivan
'This Is Us' is finally showing scenes that feature the beginning of a spark between Rebecca and Miguel in season 6, and fans should expect many tears in future episodes.
When This Is Us first began, fans did not take kindly to Miguel's character. Since Jack was one of the most popular characters, it was a tough pill to swallow when the audience learned that Jack died and Rebecca would eventually marry his best friend, Miguel. But, now in This Is Us Season 6, the show explores the beginnings of a romantic relationship between Rebecca and Miguel.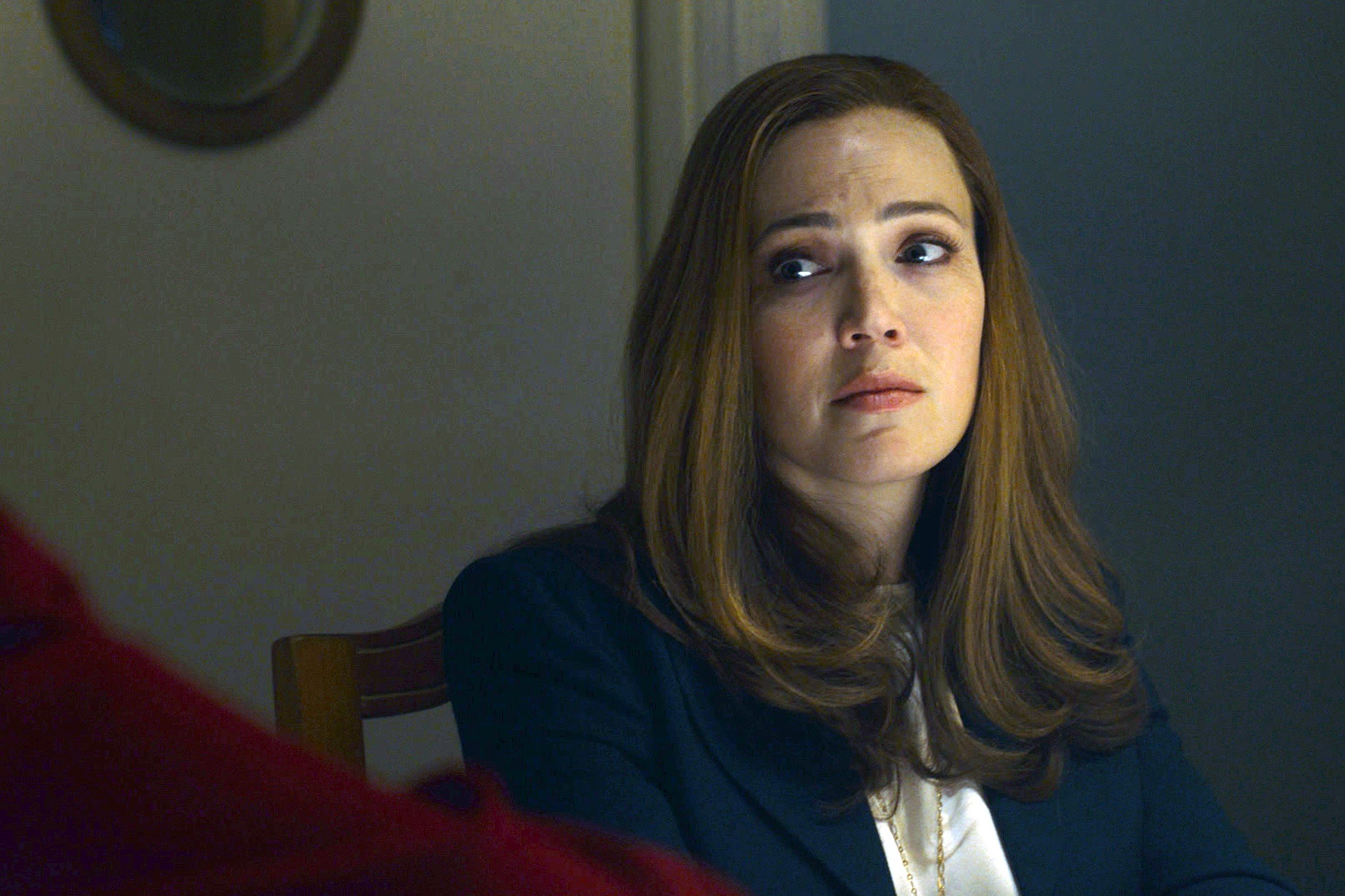 Rebecca and Miguel went speed dating in 'This Is Us' Season 6 Episode 5
Before This Is Us Season 6 premiered, creator Dan Fogelman promised that the final episodes would feature Rebecca and Miguel's courtship. And the fifth episode, "Heart and Soul," finally cashed in on that pledge.
The duo decided to try their hand at speed dating after Teen Kate berated them for being boring. Rebecca hadn't been ready to get back out there after Jack's death, and Miguel was still dealing with his divorce. But they figured they would try it out.
However, Rebecca couldn't stop talking about Jack and his death during the speed dates. So when she matched up with Miguel, they decided to try one more person before ditching.
But Rebecca's next person was Matt — a single dad who had previously asked her out. The two of them hit it off, and Matt took Rebecca out to coffee. Unfortunately, Miguel didn't seem happy when he learned Rebecca was leaving with Matt in This Is Us Season 6 Episode 5.
Chris Sullivan reveals that Miguel is catching feelings for Rebecca in 'This Is Us' Season 6
After the fifth hour of This Is Us Season 6 aired, Chris Sullivan, who directed the episode, discussed Rebecca and Miguel's story in "Heart and Soul" with Entertainment Weekly.
"I gotta tell you, that was one of the most fun days of shooting," Sullivan revealed. "On top of just getting Rebecca two glasses of Chardonnay in and throwing those lines out and seeing them change it up a bit — Mandy [Moore] is so funny in that scene. Then to see the seeds of Matt and the very beginnings of Miguel's interest in Rebecca all in one scene."
Sullivan went on to discuss the shot where fans see Miguel's face fall after hearing that Matt wants to take Rebecca on a coffee date. He said, "That is the moment that he realizes. I don't think he has considered any serious feeling until that moment … And just in that look, you can see the beginnings of everything."
As This Is Us Season 6 continues, fans will see Miguel navigate his feelings for Rebecca. And it's safe to say that Matt will stick around for a little bit.
A writer teases what's in store for the couple in future episodes
Julia Brownell, the writer of This Is Us Season 6 Episode 5, discussed how long it would take for Rebecca to discover that Miguel has feelings for her with Deadline.
"We've been waiting to tell this story a long time, and I was very excited to kick it off in this episode," Brownell shared. "Interestingly, Kate and Rebecca come to an understanding here, and Kate's reaction doesn't deter Rebecca from dating … It's actually another one of our Big Three who will have a stronger reaction to the Rebecca/Miguel pairing."
She continued, "I find it interesting that you asked 'Rebecca realizes that Miguel has feelings for her' — because part of the journey may also be Rebecca realizing her own feelings. That's all coming up very soon, in the next few episodes."
Brownell further teased, "Matt will stick around, and we'll see Rebecca's first real experience dating post-Jack's death — and how Kate, Kevin, and Randall react to this. (Not to mention Miguel.) As Rebecca says in this episode, she deserves a chance to be happy. However, we'll discover that seeing Rebecca with someone else may force Miguel to finally reckon with his feelings for her."
This Is Us Season 6 will pick back up with new episodes on Tuesday, Feb. 22, at 9 p.m. ET on NBC.