'This Is Us' Season 6: Release Date, Trailer, Cast, and How to Watch the Final Episodes
'This Is Us' Season 6 will produce the final set of episodes, and we have everything you need to know to prepare for the last season, including the release date and cast.
We don't think fans could ever be ready for the final episodes of This Is Us, but, unfortunately, they are almost here. The last season promises to provide a satisfying ending to the Pearson family's story and give fans proper closure regarding their favorite characters. And we have everything you need to prepare for the end, including when This Is Us Season 6 premieres and who is in the cast.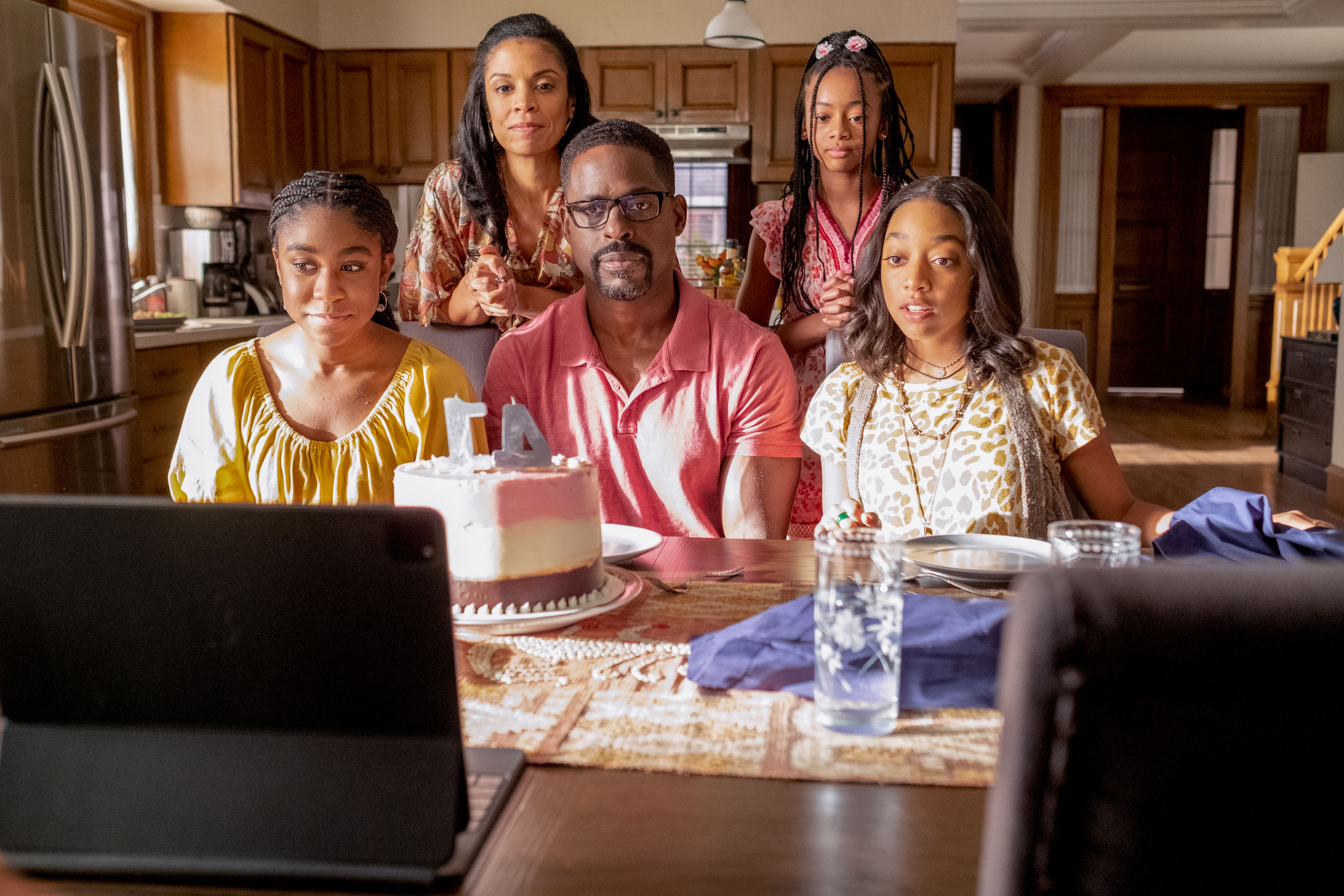 What is the release date for 'This Is Us' Season 6?
Finally, eight months after the season 5 finale aired, This Is Us Season 6 will premiere on Tuesday, Jan. 4, 2022, at 9 p.m. ET on NBC. And the season will consist of 18 episodes.
Unfortunately, the 2022 Winter Olympics are scheduled to air on NBC from Feb. 4 to Feb. 20. So there will be a small break in the middle of This Is Us Season 6.
Episodes will resume on Tuesday, Feb. 22, at 9 p.m. ET. And, according to most people involved in the show, including cast and crew, the final episodes should air with as few breaks as possible.
The trailer teases Rebecca's declining health
The This Is Us Season 6 trailer primarily uses old footage to recap all the Pearson family's precious memories. In doing so, they stress the point that Rebecca is slowly losing her memories due to her Alzheimer's. The Pearson matriarch says, "I'm not worried about forgetting about the big stuff. It's the little things I'm not ready to let go of yet."
As for the new footage in the trailer, we see the Big Three celebrating their 41st birthday, Jack and Rebecca making memories with the Big Three as toddlers, and Phillip staring lovingly at Kate.
During an interview with Entertainment Weekly, Chrissy Metz, who plays Kate, teased the end of Kate and Toby's marriage and the beginning of Kate's relationship with Phillip in This Is Us Season 6.
"[In] the early episodes of the season, [Kate's] getting to know [Phillip] and seeing things that she didn't remotely understand about Phillip. You can see them getting along, but there's definitely no romance — yet. The episode that I got to co-write, which is [episode] 9, which is Kate's episode — that's going to be a massive turning point for Kate and Toby."
Is Sophie returning for the final episodes?
As anticipated, the entire Pearson family is returning for This Is Us Season 6. Milo Ventimiglia, Mandy Moore, Sterling K. Brown, Chrissy Metz, Justin Hartley, Susan Kelechi Watson, Chris Sullivan, Jon Huertas, Griffin Dune, and Caitlin Thompson are all in the final season.
The other This Is Us cast members that fans can expect to see in season 6 are Randall and Beth's children, Eris Baker, Faithe Herman, and Lyric Ross. Asante Blackk as Malik and all of the actors who play the Big Three through multiple timelines will also be in the season. In addition, Ron Cephas Jones as William will likely appear in the final episodes. But there is one character who fans are dying to know whether or not they are in season 6.
After season 5 revealed that Kevin and Madison don't get married, many fans wondered if Sophie would return.
Alexandra Breckenridge, who plays Sophie and also stars in Virgin River, told Entertainment Weekly, "One of our major issues is historically Virgin River and This Is Us shoot exactly at the same time every year. So, I have meant to go back [to This Is Us] and then haven't been able to go back. It's been a logistical issue regardless of character development, so we'll see what happens for the last season."
However, Breckenridge also said, "Ultimately, I hope that Kevin and Sophie end up together." So it's a genuine possibility that the actor joins the cast in This Is Us Season 6, and Sophie and Kevin finally get their happily ever after.
How can fans watch 'This Is Us' Season 6?
Thankfully, for This Is Us fans, there are multiple ways to watch season 6. The episodes will be available to stream on Hulu and NBC's website the day after they premiere. And Peacock will likely have the episodes as well.
But to experience all of the twists and turns that This Is Us Season 6 undoubtedly has in store for fans, you can tune in to NBC Tuesdays at 9 p.m. starting Jan. 4.