'This Is Us' Season 6 Star Mandy Moore Shares Behind-the-Scenes Photo With Milo Ventimiglia
Fans are eagerly awaiting the premiere of This Is Us Season 6. And, thankfully, while they wait, the actors have been sharing a couple of behind-the-scenes photos. Although they are careful not to give away any plot points, it's still fun for fans to see actors dressed up as their characters from their favorite show. Recently, Mandy Moore posted a photo alongside her on-screen husband Milo Ventimiglia as the two of them prepared to shoot a scene for season 6.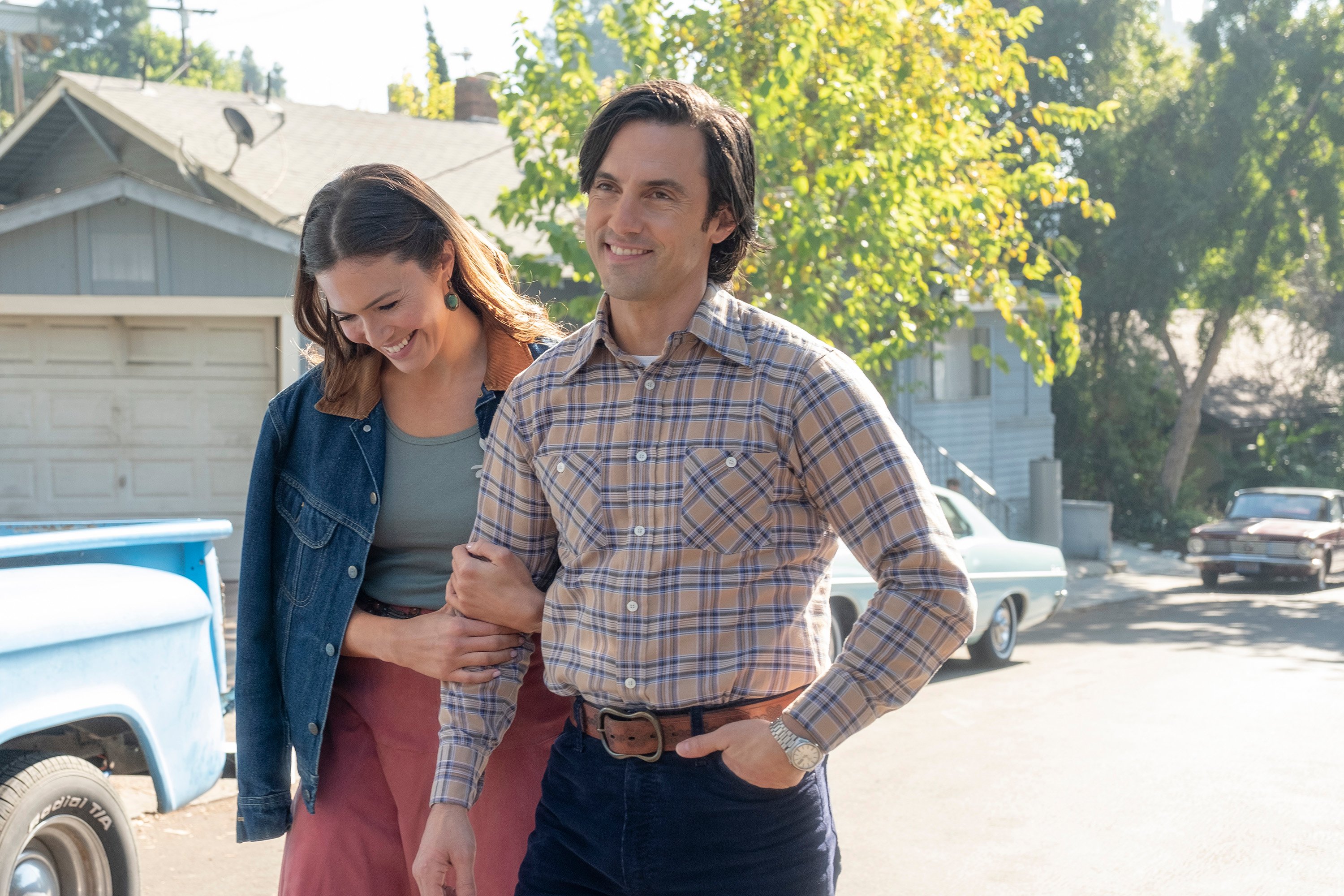 Mandy Moore posts photo with Milo Ventimiglia on the set of 'This Is Us' Season 6
Jack and Rebecca are back at it for This Is Us Season 6. On Oct. 28, Mandy Moore posted a photo of herself and co-star Milo Ventimiglia on her Instagram story. She captioned the photo, "Mom + Dad at work today."
Moore is wearing a green sweater and a dark hat. And Ventimiglia is wearing a gray coat and possibly a nice shirt with a tie underneath.
Based on their clothes and lack of age makeup, we would say that Moore and Ventimiglia are filming a scene from before they had the Big Three or when their kids were very young. Whatever the case may be, it's exciting to know that This Is Us Season 6 will still feature classic Jack and Rebecca scenes regardless of the questions that need to be answered about the future.
'This Is Us' showrunner promises 'a tremendously ambitious' season 6 for Moore
According to TVLine, in May 2021, This Is Us showrunner Dan Fogelman discussed Moore's journey in season 6 with reporters. He said, "Mandy is going to have a tremendously ambitious season next year as an actress."
Fogelman also made a point to mention Rebecca's Alzheimer's battle. He said, "…it's going to be quite a ride and quite a showcase for [Moore], someone who I've been beating the drum for for a while but who I think is doing something extraordinary on television." He continued, "Our characters and our actors have some really juicy stuff to dig into for this sixth season."
Fogelman's comments do make us worried about Rebecca's health. But, at the very least, it sounds like fans will witness a terrific performance by Moore. The actor is Emmy-nominated for her role as Rebecca Pearson, but she's never won. Perhaps her acting in This Is Us Season 6 will finally earn her a win in the Outstanding Lead Actress in a Drama Series category.
Everything we know about the upcoming season
A lot is unknown about This Is Us Season 6 other than the fact that it will be the show's final season. And many tears will definitely be shed by the characters and by the audience.
Fogelman also teased the timelines the last season will highlight. He said, "It's fair to say that we will live heavily in both the period that you just saw at the end of the finale, and live heavily in the period where everybody is gathering at the house at a much older, future time, where Randall's and Beth's kids are grown up, etc."
So, fans will have their questions answered about Kate and Phillip's engagement, Kevin's mystery wife, the reason behind the gathering at Kevin's house in the future, and so much more.
This Is Us Season 6 premieres in early 2022.