'This Is Us' Season 6 Star Sterling K. Brown Said the End of the Series Is 'Bittersweet'
Six years is a long time to be working on one television series. And for This Is Us Season 6 star Sterling K. Brown, he is very thankful for his time on the show. The actor has received numerous awards for his portrayal of Randall Pearson, including multiple Emmys, and his performance has touched many fans. Saying goodbye is never easy, but Brown believes that the This Is Us ending is worth it.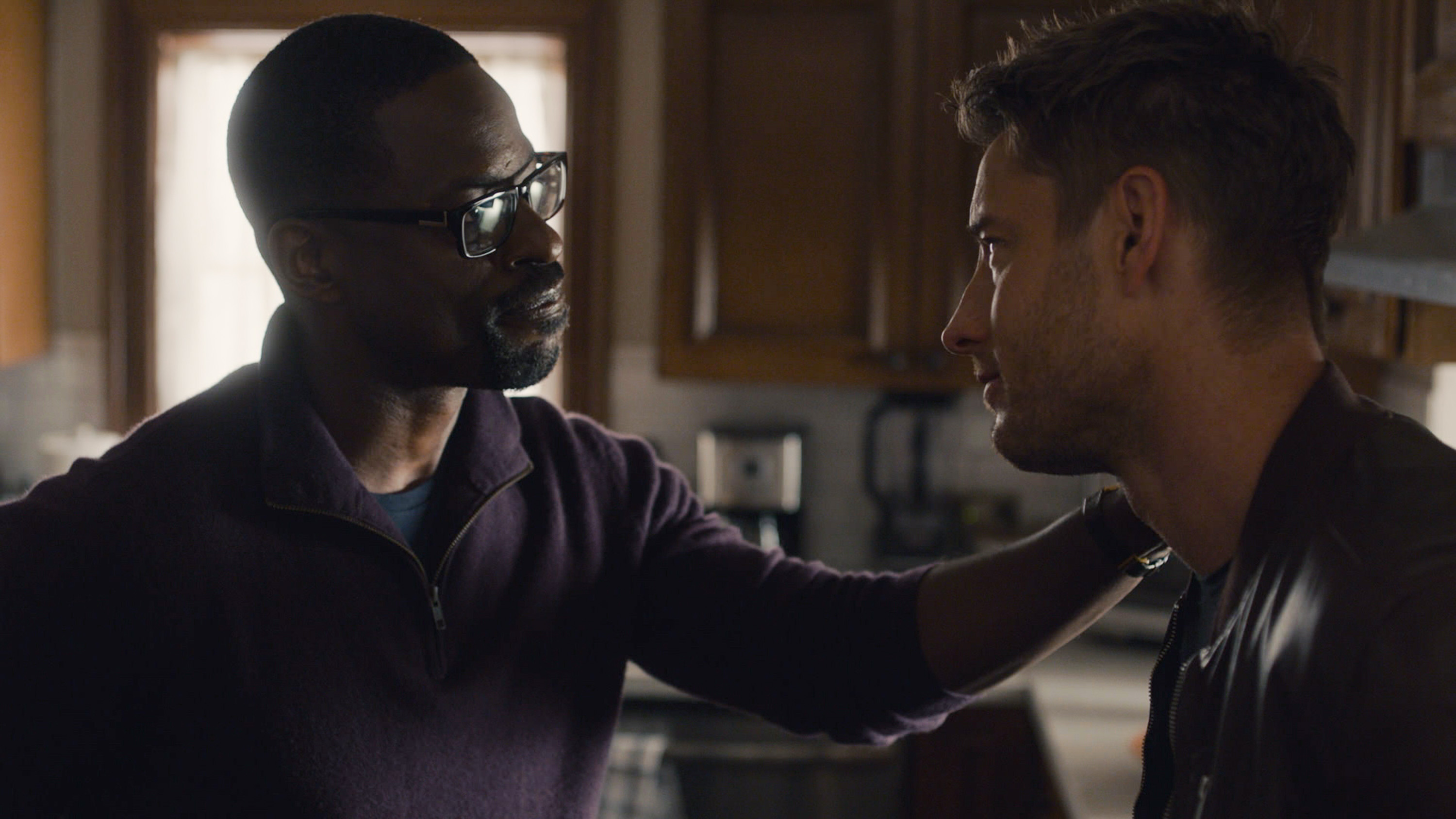 Sterling K. Brown discusses 'This Is Us' Season 6
During an interview with Essence, This Is Us Season 6 star Sterling K. Brown addressed his feelings about the series ending.
"It is a bittersweet thing. I only say that because it is my real belief that when one door closes, another opens, right? God opens something else up for you. So, I'm always looking forward to what's next," he said. "But, I got to tell you these past five years, and what will be the sixth year, have been some of the best years of my life."
Brown continued, "Not just because of the stories that we have been telling collectively, and putting out into the world, but the people that I've had a chance to tell these stories with. From our writers and producers, to the actors, to our crew. It has been the best family to be a part of. And, I hope that the work speaks for itself for a long time to come. It's been a joy to do the show, to play this part, to be in this family."
Family is a significant focal point in This Is Us, and it will undoubtedly be at the center of season 6's story.
What is Randall up to in 'This Is Us' Season 6?
In some of the first photos from the This Is Us Season 6 premiere, the Pearson family celebrates Randall's birthday. As is tradition with this show, the final premiere will begin with the Big Three's birthday.
Randall, Kevin, and Kate are turning 41 years old, and Randall is enjoying the occasion with Beth and their three daughters. In one of the images, the family of five gathers around their kitchen table. The famous Neopolitan cake is in front of Randall, and the five of them are staring at a laptop on the table. Perhaps Randall is celebrating the Big Three's birthday virtually with Kevin and Kate in Los Angeles.
As for the remaining episodes of This Is Us Season 6, we can assume that Randall will be doing marvelous things that lead The New Yorker to name him a "rising star." We know this will happen thanks to the five-year flash-forward at the end of season 5.
When does the final season air?
This Is Us Season 6 will presumably focus on Rebecca's decaying memory, thanks to her Alzheimer's diagnosis. The trailer for the final episodes shows Rebecca struggling to remember the little moments, something she is terrified of.
Elsewhere, fans will see Kate and Toby's marriage end, and the love story between Kate and Phillip begin to blossom. Kevin may finally choose his soulmate. Uncle Nicky will get married to a mystery woman. And we will finally learn what the Pearson family are doing at Kevin's house in the future.
This Is Us Season 6, starring Sterling K. Brown, premieres on Jan. 4 at 9 p.m. ET on NBC.