'This Is Us' Season 6: Sterling K. Brown Emotionally Prepares to Film the Series Finale, 'It'll Be Ugly'
It wouldn't be the 'This Is Us' series finale if it wasn't emotionally devastating. According to Sterling K. Brown, he expects filming the final episode of season 6 to take quite a toll on him.
This Is Us is known for its ability to evoke all kinds of emotions in its characters and audience. But, according to Sterling K. Brown, who plays Randall Pearson, he gets affected by the heartbreaking weight of the show, too. And as the actors get closer to filming the series finale in This Is Us Season 6, Brown admits that the reality of saying goodbye will induce many feelings in him.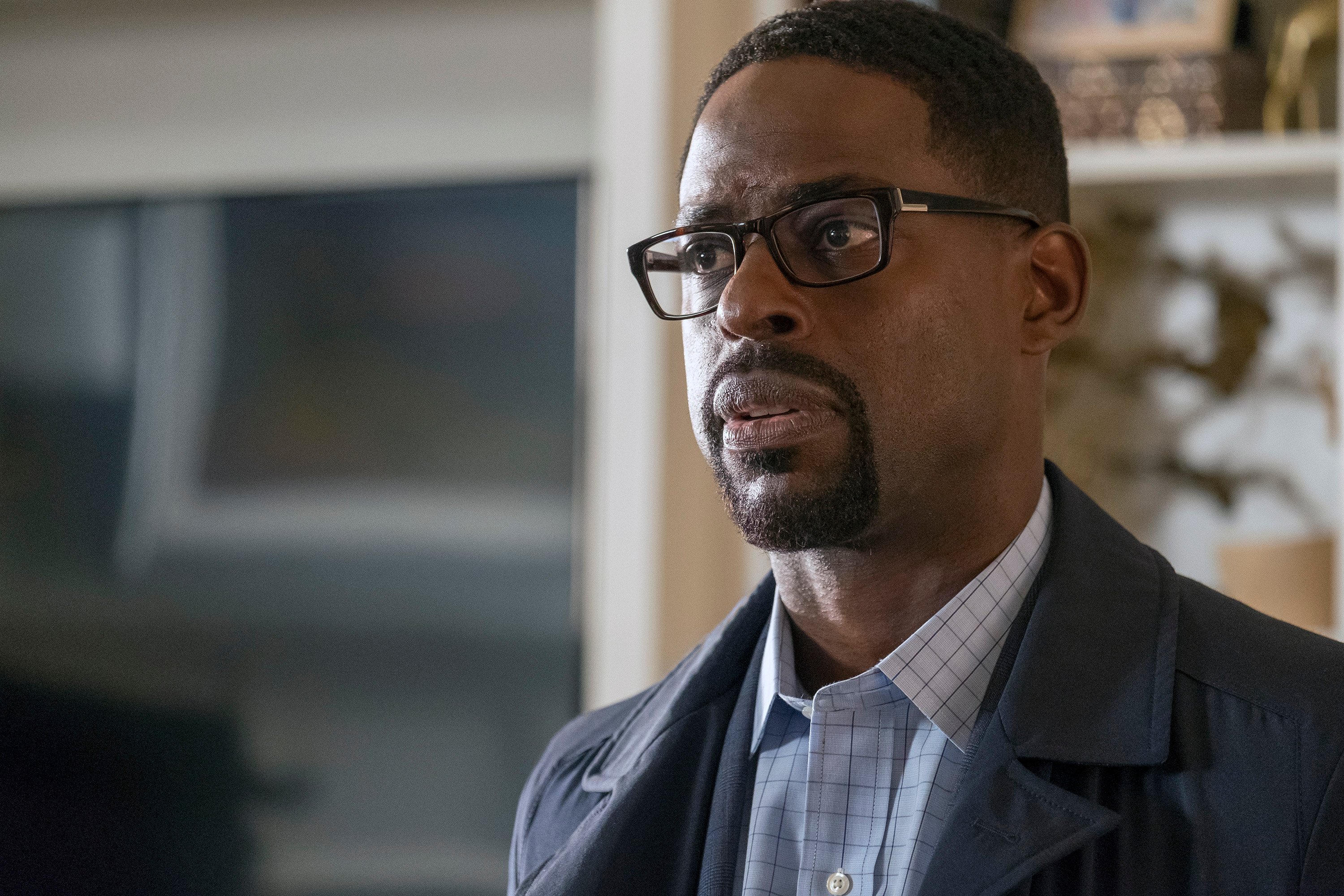 Sterling K. Brown discusses filming the finale of 'This Is Us' Season 6
Kelly Clarkson invited Sterling K. Brown to be a guest on The Kelly Clarkson Show on Dec. 7. They discussed This Is Us Season 6 and how Brown feels about the series finale.
"Once we start to get to, like, the last two or three episodes, there'll be something that happens that I won't be able to stop from happening because I know I'm actually saying goodbye," Brown told Clarkson. "Right now, I'm like, 'Oh, we're having a great time.' When it gets to the end, there'll be no acting."
Clarkson said, "It'll be ugly cry," and Brown nodded and responded, "It'll be ugly."
Filming the series finale will undoubtedly be emotional for the This Is Us Season 6 cast. Most of them have been with the show since the very beginning. And just like fans are saying goodbye to the Pearson family, so are the people who have played them for six years.
What can fans expect from Randall's story in the last season?
In the This Is Us Season 5 finale, Rebecca made amends with Randall over her lies regarding William, knowing that her memories will soon be gone. And after Randall discovered that his birth mother didn't die during childbirth, Rebecca felt more inclined to talk about her mistake with her son. She told him, "I know what I robbed from my favorite person," shattering the hearts of fans everywhere.
Rebecca and Randall have always had a close relationship in This Is Us. And with her declining health, there are sure to be plenty more heart-to-heart talks between the mother and son before the series finale in season 6.
The season 5 finale also included a five-year flash-forward to Kate and Phillip's wedding day. During the revelatory scene, we see a copy of The New Yorker that features a profile on Randall. The article calls him a "Rising Star."
So, sometime before the This Is Us Season 6 finale, fans will see what Randall does to become a "Rising Star."
When will the 'This Is Us' Season 6 finale air?
Thankfully for fans, the wait for This Is Us Season 6 is almost over. The final episodes begin airing in early January, and the season will consist of 18 episodes. The exact date for the series finale is unknown as of this writing, but we can infer when it's likely to air.
Per TVLine, all NBC shows will take a break from Feb. 4 to Feb. 20, thanks to the 2022 Winter Olympics. So, episodes one through five will likely air uninterrupted, and then episode 6 should premiere on Feb. 22.
We know that NBC doesn't want This Is Us Season 6 to take many breaks between episodes. So, it's fair to say that the series finale might air sometime in late May or early June.
This Is Us Season 6 premieres on Jan. 4 at 9 p.m. ET on NBC.