'This Is Us' Season 6: Fans Claim These 'Unnecessary' Episodes' Just Don't Make Sense
Viewers of NBC's 'This Is Us' believe many of the series final episodes didn't make sense sequentially.
This Is Us fans have watched many storylines evolve throughout six seasons of the NBC family drama. However, some installments left fans scratching their heads over the way some storylines have dragged on and the overall flow of season 6. Some fans claim these "unnecessary episodes" don't make sense. Do you agree?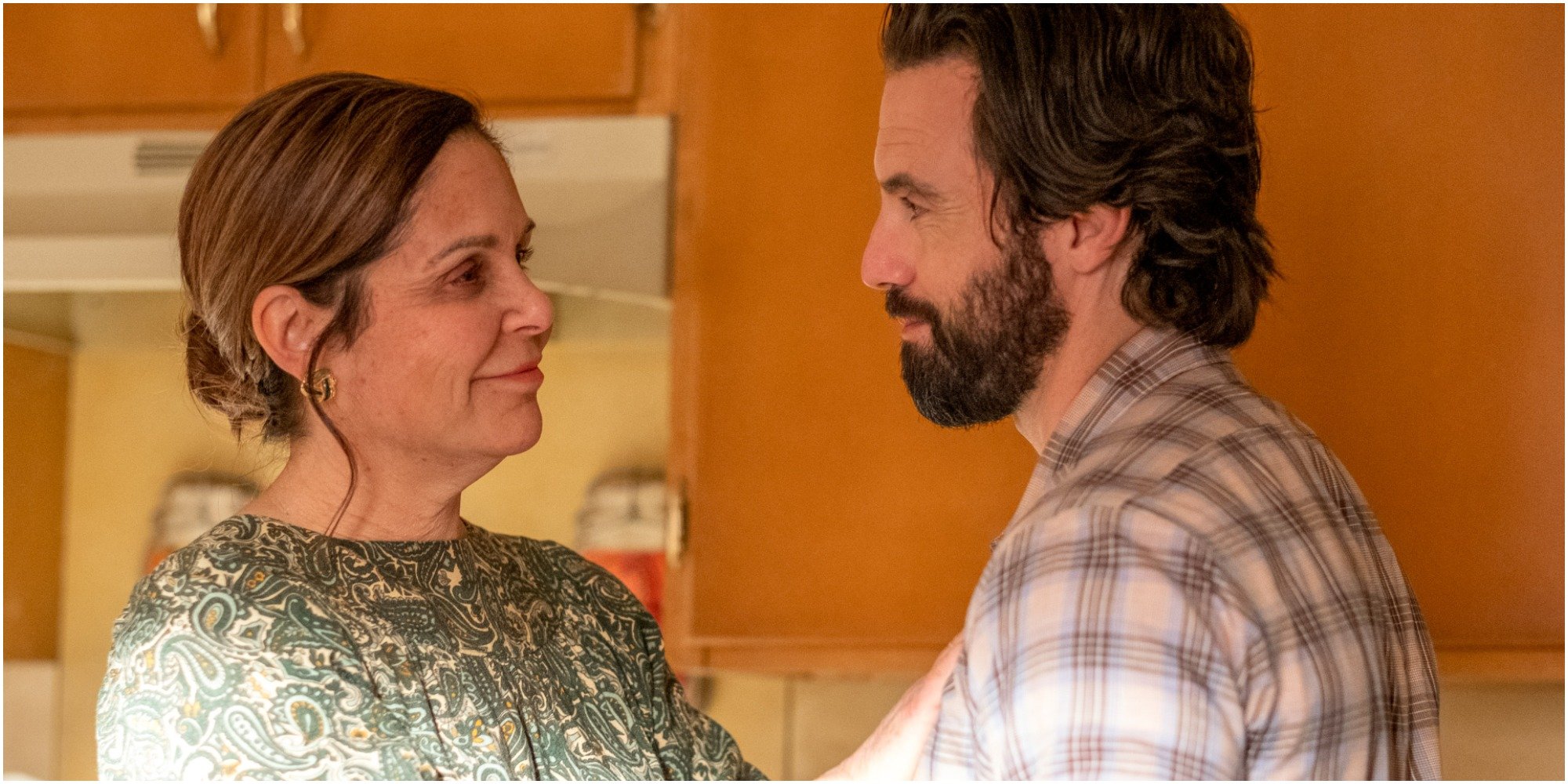 'This Is Us' season 6 episodes touched on a multitude of topics
This Is Us has explored various topics related to the Pearson clan and those closest to them throughout season 6.
In Episode 1: "The Challenger." The Big Three celebrate their 41st birthday, and Kate reminisces about her 36th birthday and how things have changed since then. Episode 2: "One Giant Leap." Deja takes the bus to visit Malik for the first time since he left for Harvard and gets a dose of reality when she sees Malik's student life without her. Along with Rebecca and Miguel, Nicky drives for two hours to reunite with his first love Sally.
Episode 3: "Four Fathers." Jack, Randall, Kevin, and Toby all deal with patriarchal struggles. In installment 4, "Don't Let Me Keep You," Jack deals with his mother's death. Episode 5, "Heart and Soul," shows Kevin moving forward with construction on his family home.
Beth's story comes full circle in installment 6, titled "Our Little Island Girl Part 2." The 7th episode, "Taboo," was the last of the Thanksgiving episodes as Rebecca laid down the law regarding her future care. In episode 8, called "The Guitar Man," Kevin travels with his twins alone for the first time.
In the 9th chapter, "The Hill" showed how far apart Toby and Kate had grown. Installment 10, "Every Version of You," allowed Rebecca and her son Randall to grow closer. Episode 11, "Saturday in the Park," shows the breakdown of Toby and Kate's marriage.
Segment 12, "KaToby," focused on Kate and Toby's split and her new relationship with Phillip. Episode 13, "Day of the Wedding," celebrated Kate and Phillip's wedding, and number 14, "The Night Before the Wedding," reunited Kevin with his first wife, Sophie.
Fans claimed these 'unnecessary' storylines didn't make sense
In a Reddit post titled "episode placement," fans spoke out about what they felt was the overall feel of the installments of season 6.
"I am a little annoyed by the placement of some episodes in the sequence of telling this story. The Jack's mother dies episode should not have been in this season," wrote one fan. "The Miguel and Rebecca backstory should have happened much earlier. The Kate/Toby divorce should have started evolving much sooner. But they wanted their OH WOW wedding preview season finale for Season 5. Due to all this weird episode placement, this story now feels disjointed and not true to its original purpose."
"The first six episodes. Anything before Thanksgiving 1999 doesn't belong in this season. They were great episodes that I am mostly glad we get to have in the series, but they do not fit with the rest of the story being told this season at all," claimed a second viewer.
"I think the inclusion of Hailey and that adoption storyline was a mistake. It didn't add anything to the story other than Jack has a sibling. She's barely featured. If they skipped all that, the breakdown of Toby and Kate's marriage could have started earlier." wrote a third Reddit user.
"I will say they have been teasing a Miguel episode for a few years. Seems like a long time to wait for it," concluded the fourth fan.
How many episodes remain in 'This Is Us' final season?
There are only four episodes left before This Is Us officially ends its run on the Peacock network.
The remaining installments will conclude on May 24.
Their titles are as follows: Episode 15 is called "Miguel," installment 16 is "Family Meeting," number 17 is "The Train," and the final episode ever of This Is Us is called simply "Us."
This Is Us airs Tuesdays at 9 p.m. EST on NBC.