'This Is Us' Season 6: Viewers Slam 'Insufferable' and 'Miserable' Kate Pearson After Marriage to Toby Implodes
Some "This Is Us" viewers find the character of Kate "insufferable" and "miserable" on the heels of her marriage breakup with Toby.
This Is Us character Kate Pearson (Chrissy Metz) appeared to finally come into her own after years of uncertainty about her future. In her final solo episode titled "The Hill," Kate realized that everything she had yearned for but never dared speak aloud as a young adult had finally come true. However, this reckoning comes with a step away from her longstanding marriage to Toby (Chris Sullivan). While some viewers applauded the character for finally doing what was best for her own life, others slammed Kate. They claimed she was "insufferable" and "miserable" as the facade of her marriage began to crack.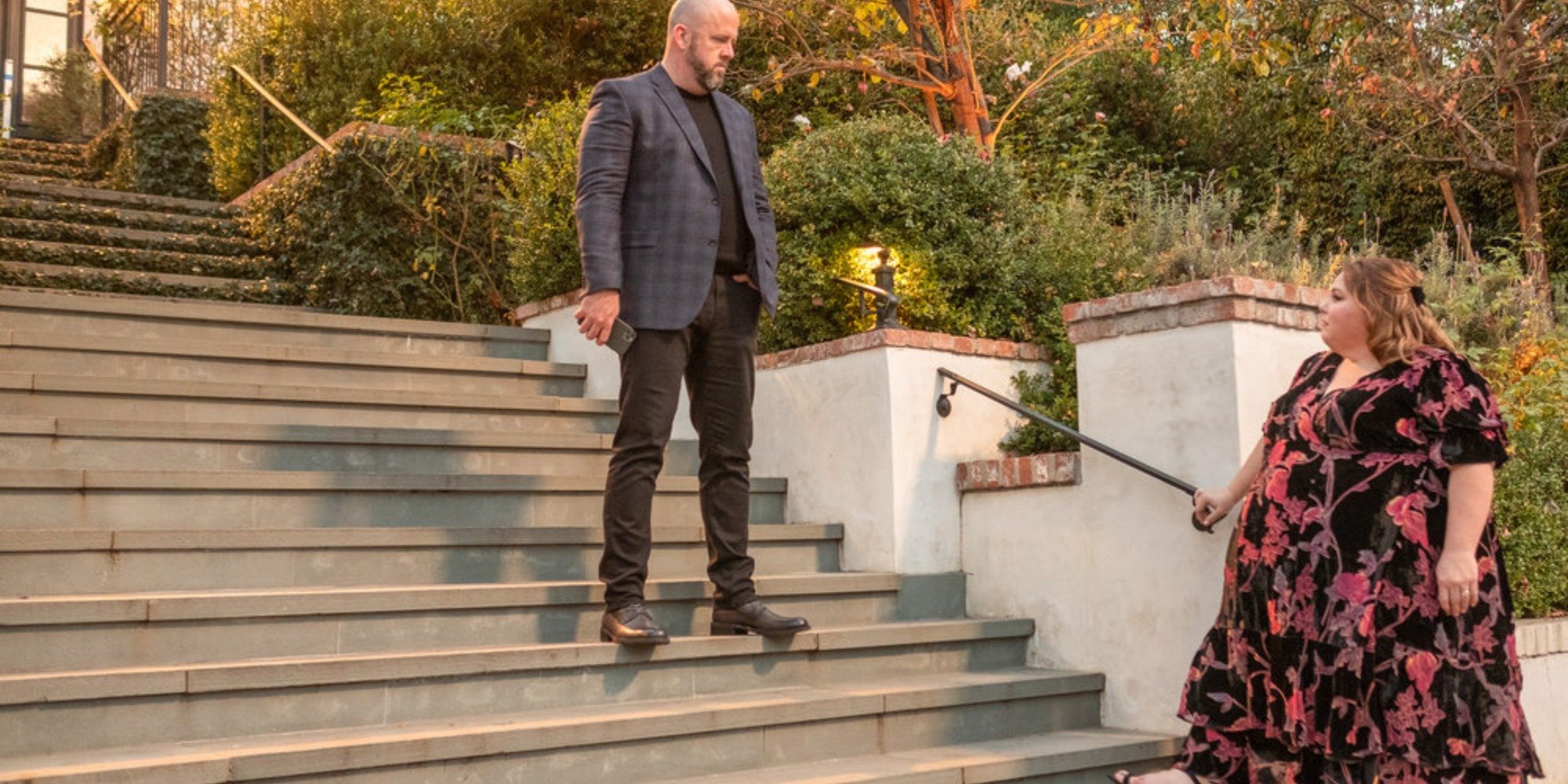 Kate realized her full life in 'The Hill'
In the second of a trio of episodes dedicated to the Big Three titled "The Hill," Kate and Toby realize the depth of their marital problems.
After years of longing for future happiness, Kate found love and a shared purpose with Toby and their two children. However, when Toby took a job in San Francisco, which kept him away from his family all week, the couple began to grow in separate directions.
It took a weekend alone with her husband to realize how deep the divide was between them.
Kate realized just how happy she was even without Toby in her life, as a mother and a working woman. However, it took a climb up one of San Francisco's steep hills to spur Kate into taking another giant leap: asking her boss Phillip (Chris Geere), for a full-time position in place of her assistant teaching position.
Kate heeded the advice of her mother, Rebecca (Mandy Moore), who told her children to "make big moves even if they're small moves."
Rebecca said, "I'm asking you to be fearless. And if that seems like a tall order, well, guess what? It is."
Some 'This Is Us' viewers called Kate 'insufferable' and 'miserable' on social media
In a Reddit post titled "Kate is insufferable," some viewers clapped back at Kate's response to her husband, Toby.
They believed he was only looking out for his family's best interests when he strongly suggested Kate move their brood to San Francisco, where his job is located.
The poster wrote, "I cannot stand Kate. She is just insufferable and miserable and stifling. I felt bad for Toby because he was right. She met him at his lowest, and she loved that because she operates at a low, miserable vibration. Toby has done everything she has asked, gone above and beyond. And now? Now when it is her time to reciprocate, she goes off on her own. She is the epitome of selfishness, and it's unfortunate to see."
Other fans shared their views on the topic.
"I think the issue is two people who sought a 'savior' outside themselves in another person," penned a second fan.
"Kate has always longed for love, but it was a gateway to happiness in someone else since she couldn't bring it to herself. Weirdly, I'm happy for her, though it comes at Toby's expense. He did the same, but we haven't seen as much of his background, so maybe that's why he's less insufferable?"
"I love Toby, but they were not good for each other. Once it was clear how poorly she took him losing weight since he had a heart attack in his 30s, it seemed like they were not going to make it," claimed a third This Is Us viewer.
'This Is Us' is midway through its final season
This Is Us is midway through season 6, its final on NBC.
The show will have a total of 18 episodes. Tonight's episode featuring Randall Pearson (Sterling K. Brown) is the 10th episode of This Is Us' sixth and final season. There are eight installments remaining.
This Is Us airs Tuesdays at 9 p.m. ET on NBC.