'This Is Us' Season 6 Writer Reveals Cassidy Will Still Be a Part of Kevin's Life 'In a Surprising Way'
Cassidy will be sticking around in 'This Is Us' Season 6 for a while, which means that she might still be a romantic option for Kevin.
It seems like the This Is Us writers are hesitant to eliminate anyone from being Kevin's soulmate. Cassidy, a veteran Kevin and Nicky met through AA meetings, surprisingly returned in This Is Us Season 6 Episode 3. The oldest member of the Big Three once slept with the vet, but they eventually agreed it was a mistake. Now, she's back in Kevin's life, and things are more complicated than ever.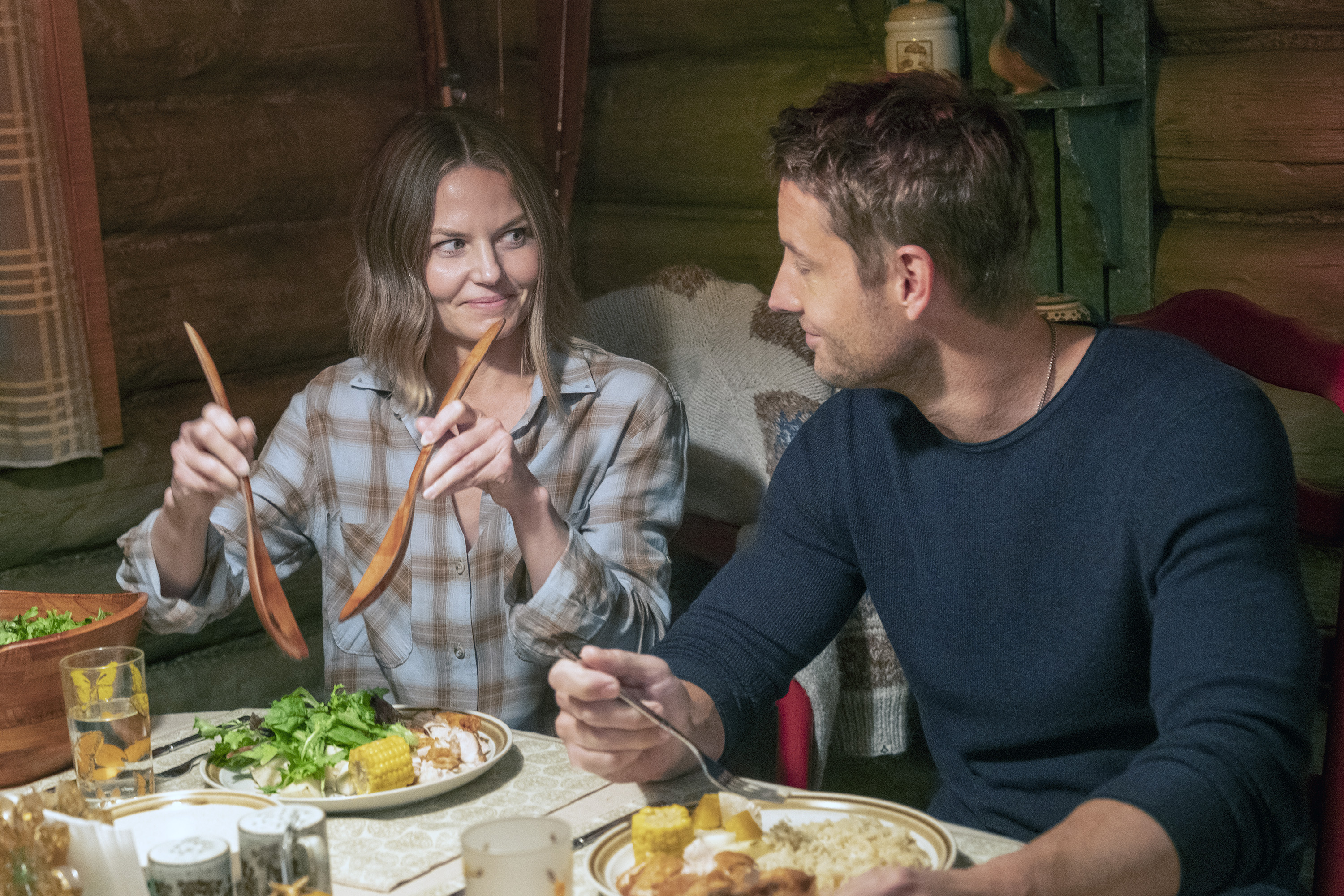 Cassidy turned Kevin down in 'This Is Us' Season 6 Episode 5
Kevin left California to check in on the construction of Rebecca's house in the fifth episode of This Is Us Season 6, "Heart and Soul." Before leaving, though, he called Cassidy to see if she wanted to meet up with him, Nicky, and his new girlfriend, Edie. And clearly, the duo has no problem being open with one another because they both agreed that they are down for having sex.
At the cabin, Kevin, Cassidy, Nicky, and Edie had dinner together. Later in the night, Kevin asked Cassidy if she wanted to get ice cream, and she agreed.
After they got dessert, Kevin tried to hold her hand, but she pulled away. Cassidy just wanted casual sex from him, but he was looking for some romance. She then got very real with Kevin about how he always accidentally blows up womens' lives. Cassidy even called him a "big, handsome wrecking ball," and she wanted no part in that. So things are not looking great for Kevin and Cassidy's romantic future in This Is Us Season 6.
A 'This Is Us' writer teases Cassidy's role in Kevin's life in future episodes
After "Heart and Soul" aired, the episode's writer, Julia Brownell, sat down with Deadline to discuss what's next for Kevin and Cassidy in This Is Us.
"I will say this is not the last you see of Cassidy," Brownell shared. "She'll take Kevin up on his offer to help out with the cabin and continues to be a part of Kevin and Nicky's lives in a surprising way."
The writer added, "But we also wanted to be truthful to the experience of a young war veteran, and that perhaps 'easy fairy tale romance with handsome movie star heals everything' might be an oversimplification of this character of Cassidy, who we have all taken great care to create and love so much."
Although Cassidy rejected Kevin in This Is Us Season 6 Episode 5, the veteran is sticking around for a bit. Perhaps there's still hope for a romance between the two of them, or maybe she will continue being a great friend to Kevin.
Jennifer Morrison reveals what Cassidy was thinking during the ice cream scene
During an interview with People, Jennifer Morrison, who plays Cassidy in This Is Us, dissected the final scene between Cassidy and Kevin in episode 5.
"The way I saw that moment was a way of Cassidy trying to protect how important Kevin is in her life," Morrison said. "I think she knows that he's a good person, and she knows that he does bring out good things in her, and she does truly appreciate their friendship and the connection that they have … So, there's certainly a little bit of just protecting her heart going on."
The actor added, "But I think that as much as she calls him out and she puts him in his place, there's a part of her who's saying it because she's warning him that she could like him. She's not saying she does yet. She's just warning him that she is damaged. She is broken. She has these things that she has to work through, and she cannot just be another girl that he goes through and is done with and then still be OK."
"I don't know that she is clear on what exactly that means at the end," Morrison concluded. "But I think what she's clear on is that she doesn't want to not have him in her life."
This Is Us Season 6 returns with new episodes on Tuesday, Feb. 22, at 9 p.m. ET on NBC.