'This Is Us' Season 6 Writers Tease Randall and Deja's Upcoming Drama — 'It's in Between a Skirmish and a War'
There's a big storm coming for Randall and Deja in 'This Is Us' Season 6 as she longs to be more independent and see Malik in Boston against Randall's wishes.
This Is Us is not running low on familial drama in its final season, that's for sure. Randall and Deja are going head-to-head in the coming episodes, thanks to her secret trip to Boston to see her boyfriend Malik in This Is Us Season 6 Episode 3. So, fans better brace themselves for the fights to come.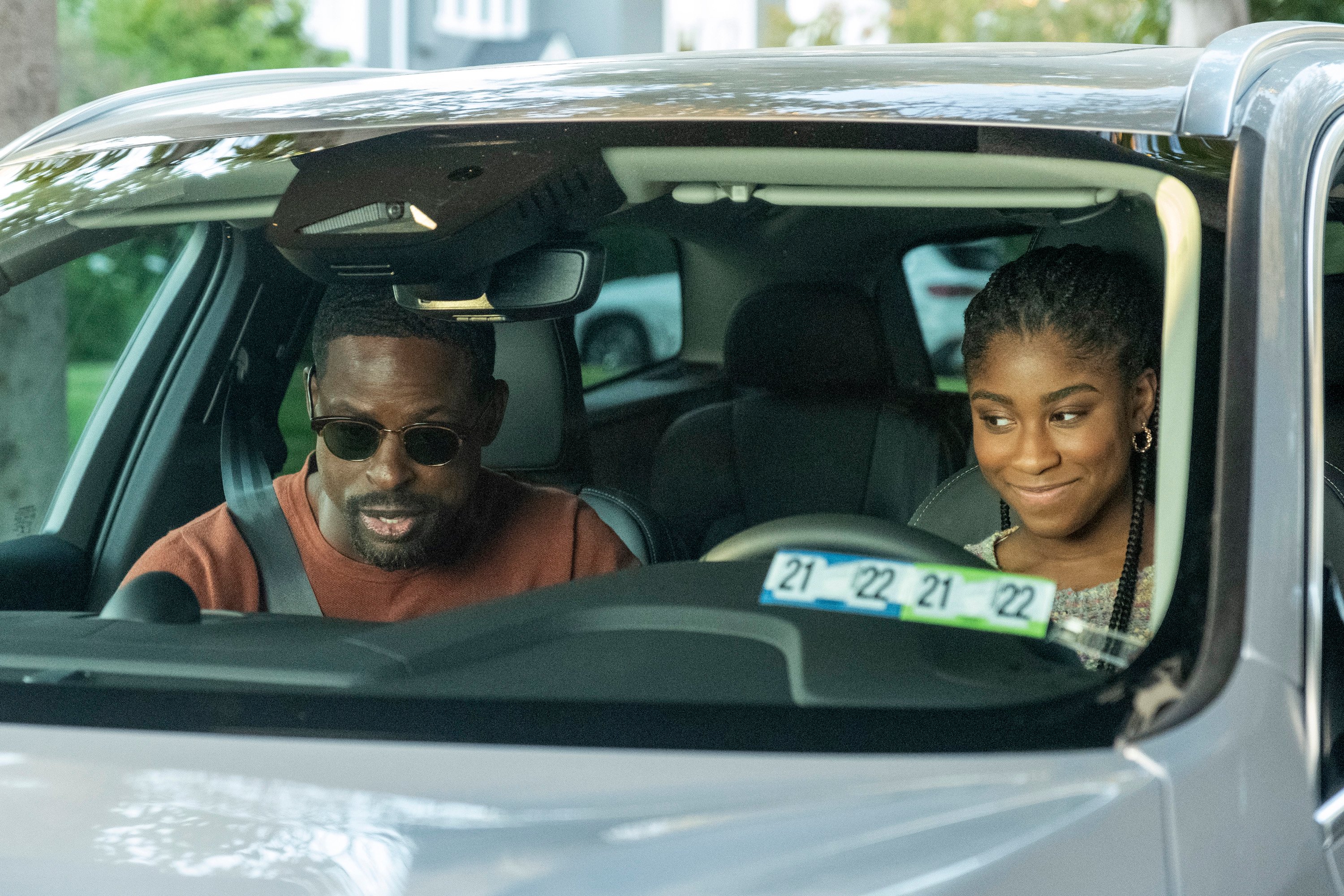 Randall found out about Deja's trip to Boston in 'This Is Us' Season 6 Episode 3
Episode 2 of This Is Us Season 6 showed Deja lying to Randall and Beth about where she was going for the weekend. Her parents believed she was sleeping over at a friend's house when, in reality, she visited Malik at Harvard. There, Deja and Malik took a significant step in their relationship when they slept together.
Flash-forward to episode 3, when Deja has returned home, Randall decided to teach her how to drive. While in the car, though, Deja's phone read a text from Malik out loud that said, "Can't stop thinking about last weekend. Wish you were here now. Can't really sleep. The bed feels too big without you."
Of course, Randall and Beth were furious with their daughter. But Randall simmered down a bit and talked with her. He told her that he had difficulty accepting that she was growing up, especially because he missed out on so much of her life. But Randall also informed Deja that she could not see Malik in Boston anytime soon. And Deja didn't seem to like that news all too much.
Now, the father and daughter will have to find some middle ground in This Is Us Season 6.
The writers preview what's next for the characters
After This Is Us Season 6 Episode 3 aired, the writers, Casey Johnson and David Windsor, discussed what's coming for Randall and Deja in the upcoming episodes with Entertainment Weekly. "I'd say … it's in between a skirmish and a war, whatever that is," Johnson remarked. Windsor added, "It's a skwar."
During an interview with People, the writers also previewed how Randall and Deja would move forward with their disagreement.
"I think that's what Randall is suffering with, getting a handle on where [Deja] is," Windsor shared. "Malik plays a big part in that. At the end, Randall gives her this amazing speech about how he realizes he needs to grow, change and adapt to how she's growing up. But at the same time, she broke the rules and is gonna have to pay the consequences."
The writer continued, "Then she doubled down and is even stronger again [when she says not seeing Malik for a while isn't going to work for her], and sets up more conflict for her and Randall going forward. I would say that Malik will continue to be a storyline between the two of them. He's such a good kid. At the same time, his daughter is only a teenager and still in high school. So it sets up a really good dynamic and conflict for the two of them."
In teasing the upcoming episodes of This Is Us Season 6, Johnson said, "Beth is coming from a little bit of a different point of view than Randall. We're gonna play that out in the next couple of episodes as well."
Deja and Malik have news for Randall and Beth in 'This Is Us' Season 6 Episode 5
Since This Is Us Season 6 Episode 4 solely focused on Jack and his mother's funeral, episode 5 will continue the drama between Randall and Deja.
The hour is titled "Heart and Soul," and its synopsis reads, "Kevin visits the construction site. Malik and Deja share controversial news at dinner."
In the "Heart and Soul" trailer, Malik returns home from Harvard to have dinner with Randall, Beth, and Deja. And during the dinner, the young couple apparently keeps on looking at one another, which leads Randall and Beth to question what is going on.
This Is Us Season 6 Episode 5 airs on Tuesday, Feb. 1, at 9 p.m. ET on NBC.