Sterling K. Brown's Wife Shares the 'This Is Us' Star's Love Language
Learn more about what 'This Is Us' star Sterling K. Brown's love language is.
Actor Sterling K. Brown is one of the biggest stars on television, and one of the leads in the hugely popular TV drama This Is Us. Brown has earned much critical acclaim for his acting work in the past few years and is the proud recipient of several Emmy Awards.
Although Brown is one of the industry's most beloved talents, his home life is surprisingly normal. Recently, Brown's wife opened up about what it's like being married to the famous actor and the unique way that they manage to stay connected during their busy days.
How did Sterling K. Brown become famous?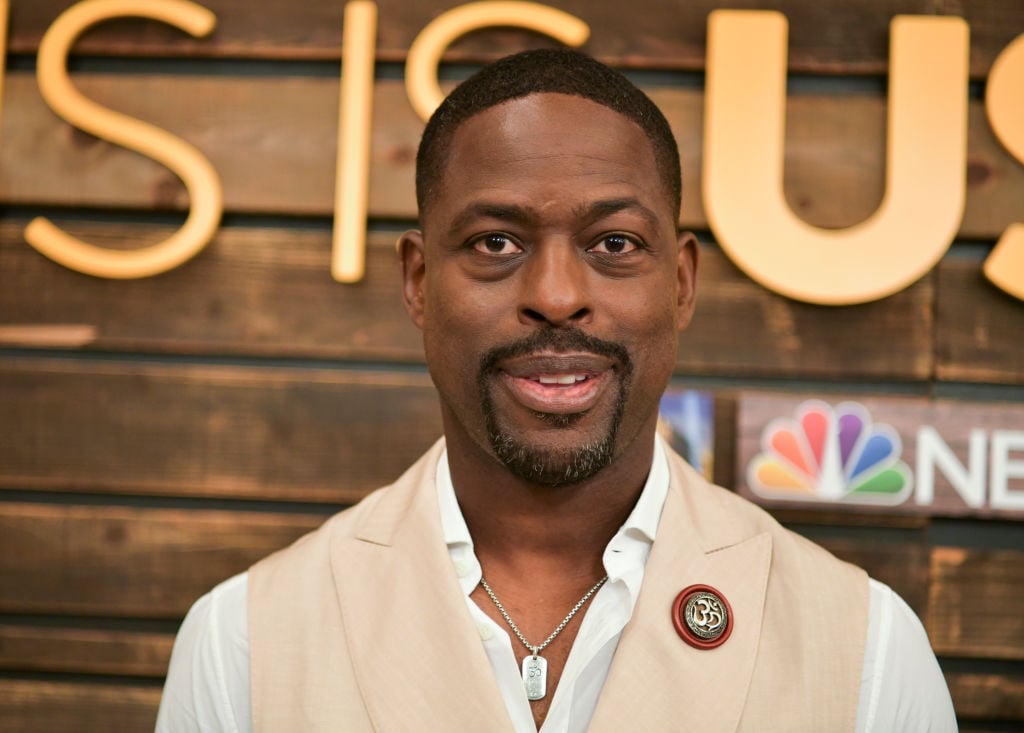 Brown was born in 1976 in St. Louis, Missouri. He grew up in a large, rambunctious family, with two sisters and two brothers.
As a teenager, Brown started developing an interest in acting and upon his graduation from college, he began attending the prestigious Stanford University. He graduated in 1998 with an acting degree and then furthered his education by attending New York University.
Brown's acting career kicked off with many roles in regional theatre productions. After developing his talents in a wide variety of stage shows, Brown began landing roles in television programs. A few of the shows that Brown appeared in during the early days of his career include NYPD Blue, JAG, Alias, Supernatural, Third Watch, and Supernatural.
Brown's career really took off in 2016, with a leading role in the smash hit FX series The People v. O.J. Simpson: American Crime Story and, of course, the role of Randall Pearson in This Is Us. Brown continues to appear on This Is Us, to the extreme delight of fans and critics everywhere. 
When did Sterling K. Brown and his wife get married?
While many people decide to start playing the field when they become rich and famous and date many different people, Brown is a little more down to earth. Brown has actually been married to the actress Ryan Michelle Bathe since 2007.
The two first met when they were both freshmen, attending Stanford University. Bathe later revealed that they first really got to know each other when they were cast in the same play. 
Still, they didn't start dating right away, even though the chemistry was there. Bathe was dating someone else when they first met, so they allowed their friendship to grow and develop before eventually becoming romantic.
After they started dating, they had their ups and downs, even breaking up once or twice before getting back together for good in 2004. The two tied the knot in 2007, and have been together ever since. They have two young sons, although they prefer to keep their children away from the spotlight. 
Sterling K. Brown and Ryan Michelle Bathe are couple goals
Brown and RBathe might have a fantastic marriage, but it isn't always easy. The two work hard to maintain their happy union and often go out of their way to stay connected.
In a recent interview, Bathe revealed that "the simple things" help to keep their love alive and that Brown tries to keep in touch with her as often as possible, despite his busy schedule. "His love language is time spent. So he's always calling me throughout the day checking in," Bathe stated. 
The actress also said that they turn to each other for career advice and that, "ultimately that we're always there for each other." Bathe and Brown area clearly both destined for great things, with each other to lean on and a wealth of talent at their disposal.