'This Is Us' Stars Milo Ventimiglia and Mandy Moore Promised One Another — 'I'm Not Going to Be Happy Unless You're Happy'
For almost six years, Milo Ventimiglia and Mandy Moore have played husband and wife in This Is Us. And fans have always loved their fictional characters' relationship onscreen because the actors have insane chemistry. But there's a reason why Ventimiglia and Moore work so well together, and it dates back to before the popular drama aired on NBC.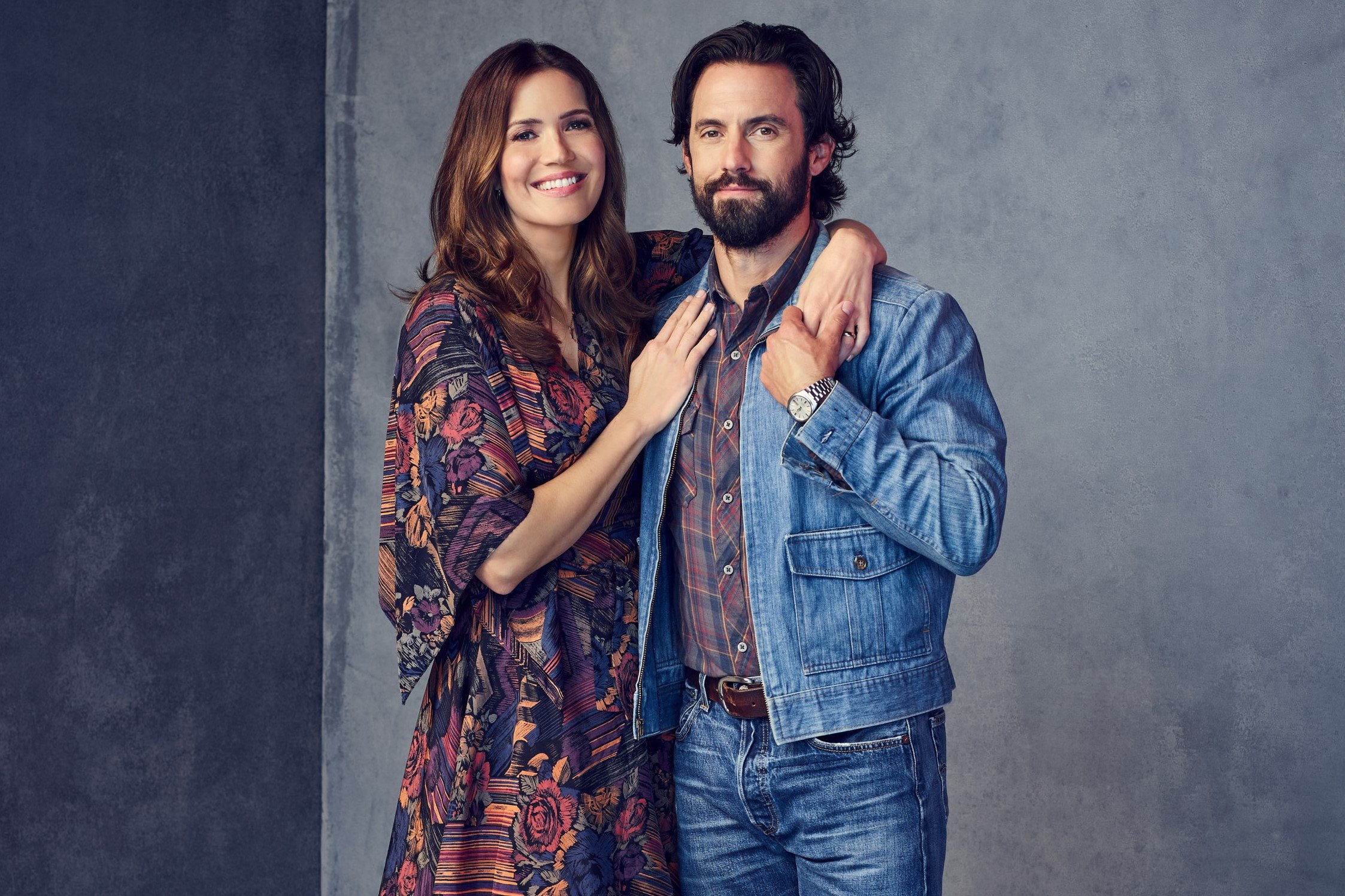 Milo Ventimiglia and Mandy Moore play Jack and Rebecca Pearson in 'This Is Us'
Milo Ventimiglia and Mandy Moore stole fans' hearts during the series premiere of This Is Us. The first episode showed the day Jack and Rebecca welcomed the Big Three to the world. And it was clear from the very first minute the two were onscreen that their characters were madly in love.
Unfortunately, fans shortly learned that Jack was dead in the present day, and Rebecca got remarried to Jack's best friend, Miguel. While the news was hard to accept at first, This Is Us has beautifully told Jack and Rebecca's love story over the seasons. So, as long as fans still get to see the couple on their screens, they're happy.
Jack and Rebecca have experienced ups and downs throughout their time together, which has only made their relationship stronger. And it's the reason why watching Rebecca learn of her husband's death was one of the most heartbreaking moments on television in recent years. Plus, Ventimiglia and Moore have put in a lot of work to make Jack and Rebecca's relationship in This Is Us epic.
Milo Ventimiglia explains how he and Mandy Moore exhanged vows prior to 'This Is Us' Season 1
Before This Is Us Season 6 premiered, Milo Ventimiglia sat down with TV Insider to discuss the final season. When the interviewer asked the actor about a photo of Jack and Rebecca embracing in the season premiere, Ventimiglia revealed an endearing detail about his and Mandy Moore's relationship.
"Just like we've explored real sadness together, that moment right there, it's real happiness," Ventimiglia said. "That photo makes me smile because that's my partner. That's my TV wife, you know?"
He continued, "I remember our trip to New York [when the show was announced in May 2016]. We were at a party, and in a quiet moment, sitting off to the side, Mandy and I raised our glasses and made vows of a sort: 'I'm not going to be happy unless you're happy. Let's communicate and support one another.' That hasn't stopped."
Milo Ventimiglia and Mandy Moore have always had open communication while working on This Is Us. And that's probably the reason why fans love Jack and Rebecca so much.
The actor praises his TV wife
During an interview with E! News, Milo Ventimiglia gushed over his This Is Us partner, Mandy Moore. He said, "I just think the world of her. She's wonderful." Ventimiglia added that she is "incredibly, naturally talented. She's very connected to what she does. She works incredibly hard."
The actor also shared that he is "always inspired by Mandy. She puts a lot of effort into the work, but when the work is done, she leaves it in a studio. She walks away from it. And she's … passionate about something else: Her family, her music, her friends, giving back to community. She's a very inspirational woman."
This Is Us Season 6, starring Milo Ventimiglia and Mandy Moore, airs Tuesdays at 9 p.m. ET on NBC.