'This Is Us': Sterling K. Brown Teases Randall at Beginning of Finale: 'He Wants to Get It Right'
Sterling K. Brown plays Randall Pearson in 'This Is Us,' and he recently talked about what fans can expect from Randall in the finale.
The This Is Us Season 6 finale closes out the series, and NBC viewers will have to say goodbye to the Pearson family. Episode 17, "The Train," featured Rebecca Pearson's death. The Big Three had to say their final words to their mother before she passed. Now, Randall actor Sterling K. Brown is teasing the beginning of episode 18, titled "Us."
The 'This Is Us' Season 6 finale trailer shows the Big 3 moving forward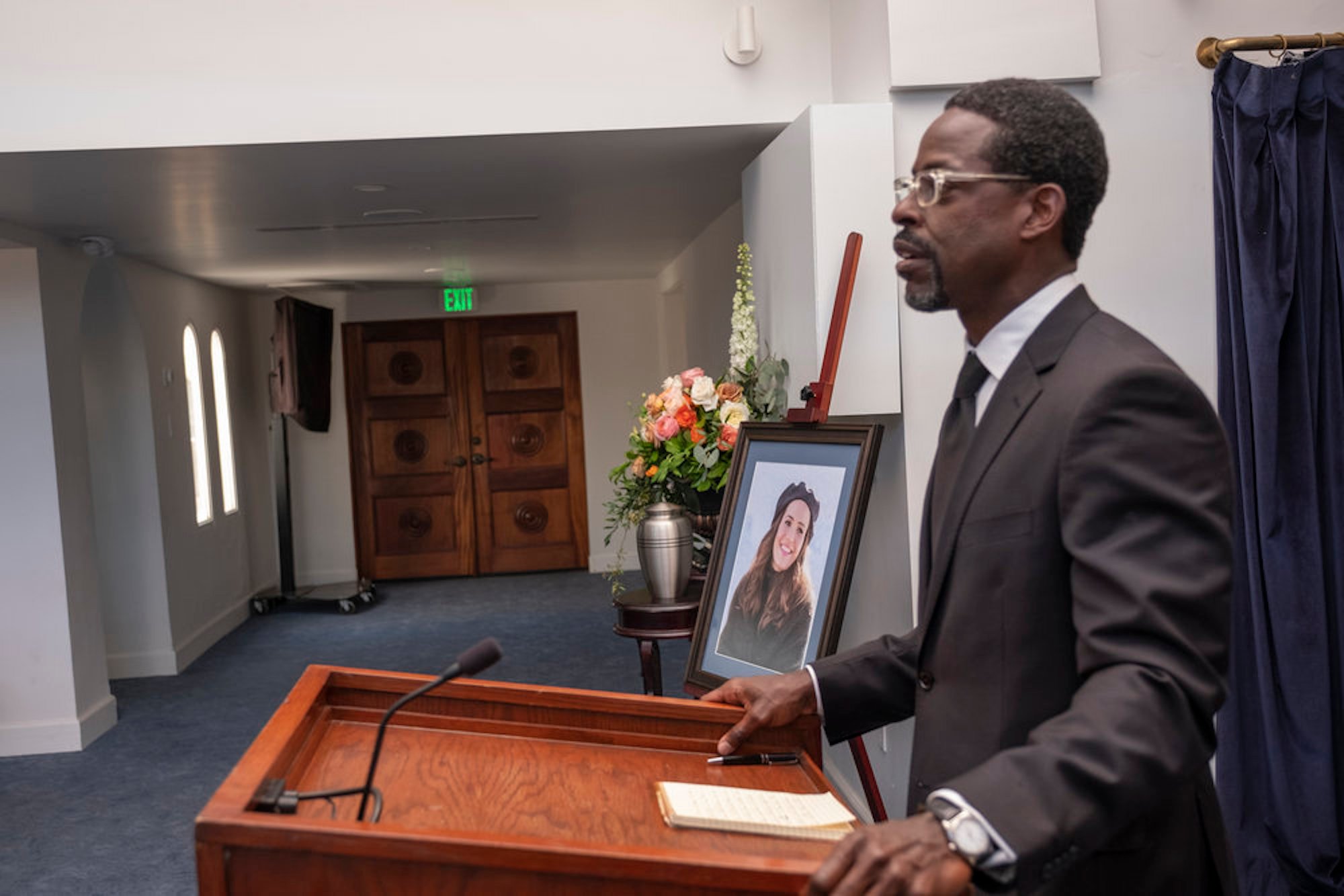 While "The Train" wrecked fans emotionally, the This Is Us Season 6 finale episode, "Us," will end the Pearson family saga on a lighter note. The finale trailer begins with a young Rebecca pushing her kids on swings when they were children. The scene then cuts to her talking to Jack Pearson while lying in bed.
"I really wish that I had spent more time appreciating it when it was all happening instead of just worrying about when it would end," Rebecca quietly tells Jack.
From there, the trailer cuts from scenes of a young Jack with the Big Three as kids to the Big Three together as adults. Scenes from the night of the house fire are shown before the trailer jumps back to the present. The trailer continues to go from flashbacks to the present with scenes from Rebecca's funeral.
"I can see where it's all headed now," Randall tells Beth. "And it's all headed there so fast. What are you supposed to do with that?"
"Only thing you can do, baby," Beth answers. "You dance."
Actor Sterling K. Brown talks about what happens with Randall Pearson at the beginning of the finale
The This Is Us Season 6 finale will take fans into the future with the Big Three and their families. We'll also see Rebecca's funeral. Randall actor Sterling K. Brown also teased what's happening for Randall at the start of the finale episode.
"You heard him at the end of [Episode] 17 say, 'I don't know what I want to say to her. I just want to get it right.' And that's so much of who he is as a character: He wants to get it right," Brown told TVLine. "And so then at the beginning of [Episode] 18, there's a bit of concern on his wife's part about 'how will this affect him?'"
Brown added that Randall's wife, Beth, has already seen Randall go through "panic attacks" and "anxiety attacks in which he had a tough time getting his life back on track," and she has concerns about how her husband will handle his mother's death moving forward. "So, I think maybe the audience, but definitely his wife, has a similar concern, which is why, early on, she feels the need to play Worst Case Scenario one last time with her husband," he noted.
Sterling K. Brown shares who 'always' made him cry on set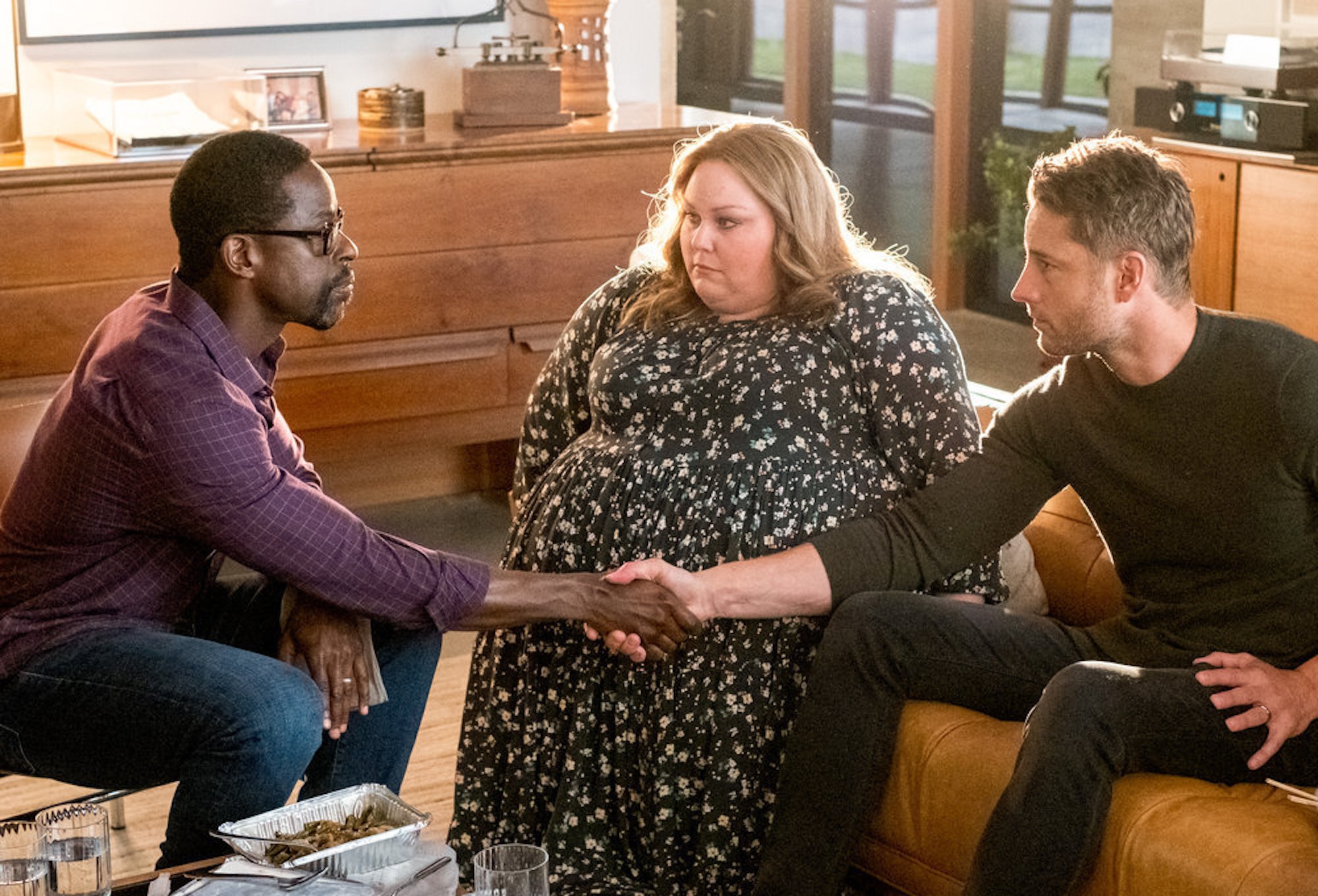 The cast of the show sat with Entertainment Weekly to discuss the This Is Us Season 6 finale and how they feel about the show ending. During the discussion, Sterling K. Brown shared who "always" brought tears to his eyes.
"Either Chrissy [Metz] or Mandy [Moore]," Brown said. "They always make me cry every time in the scene. They're just like, the surface is immediately right there. … If I had to pick a person, it'd be mom and sister. Sister and Mama."
We hope to see Sterling K. Brown work with his fabulous This Is Us co-stars again in the future.
The This Is Us Season 6 finale airs Tuesday, May 24, at 9 p.m. ET on NBC.
For more on the entertainment world and exclusive interviews, subscribe to Showbiz Cheat Sheet's YouTube channel.