'This Is Us': A Timeline of the Emotional Flash-Forward Scenes to Get Ready for the Season 6 Premiere
This Is Us is a heartfelt family drama, but it's also very much rooted in mystery. In the first and second seasons, fans were on the edge of their seats, waiting to find out how Jack died. And ever since This Is Us Season 2, the audience has been itching to solve the mystery that revolves around the flash-forward scenes at Kevin's house.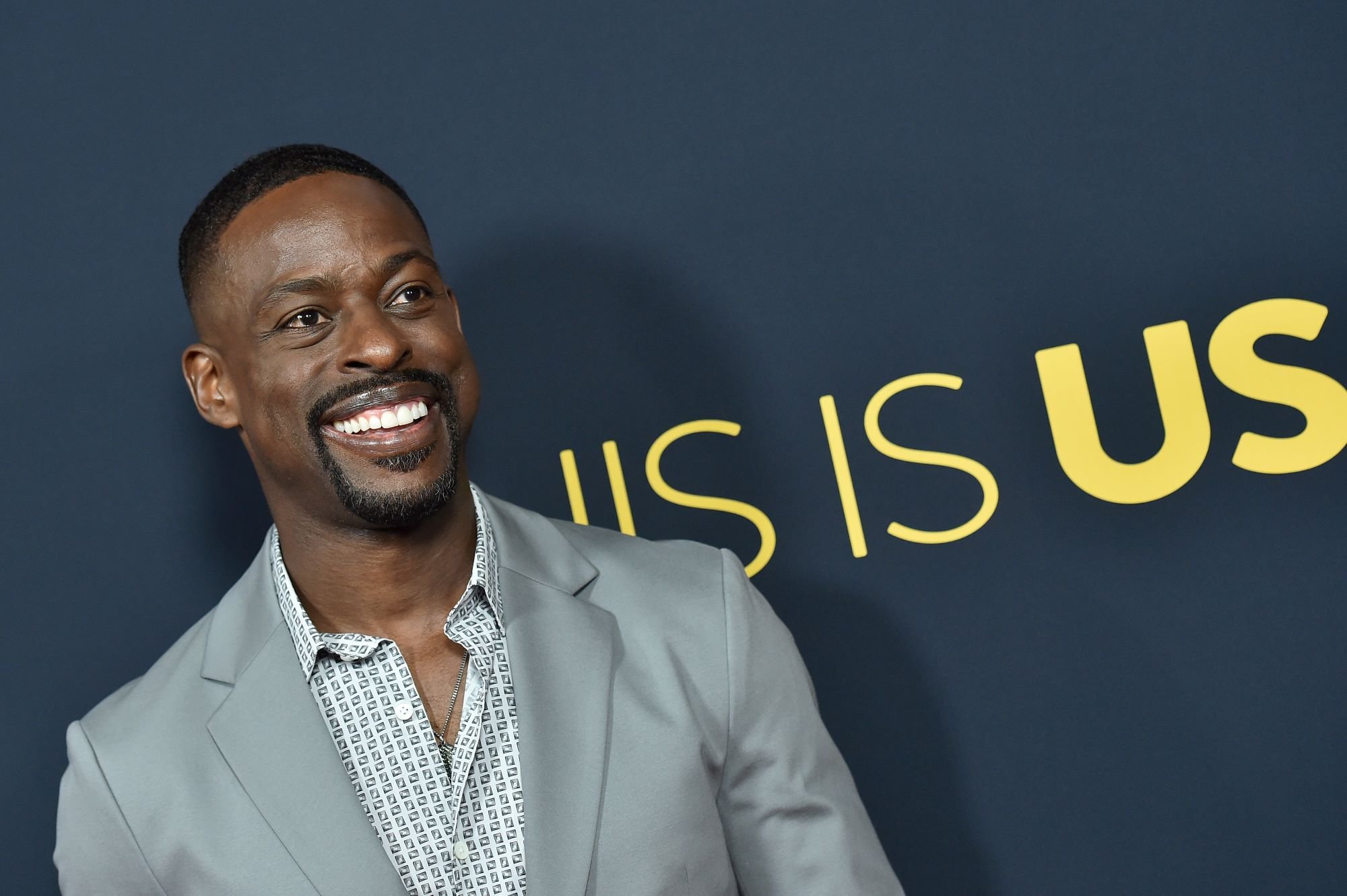 The first flash-forward scene occured in 'This Is Us' Season 2
The flash-forward scenes began in This Is Us Season 2 Episode 14, "Super Bowl Sunday." Since Randall and Beth were looking into adoption, fans believed that the social worker shown throughout the episode would connect to that storyline. However, This Is Us revealed that the social worker is a grown-up Tess when an older Randall meets her for dinner.
In the season 2 finale, "The Wedding," future Randall and Tess prepare to go see "her." Then, the season 3 premiere, "Nine Bucks," shows Randall and Tess leaving her office. Randall calls Toby, who is no longer wearing his wedding ring, to ask him if he's coming. Toby shows apprehension, but Randall insists that "she" would like for him to be there. So, Toby agrees.
This Is Us then jumps ahead in time in season 3 episode 9, "The Beginning Is the End Is the Beginning." The scene reveals that Beth is a dance instructor, and she tells one of her employees that she's going to see "Randall's mother." So, the "her" in question is Rebecca. Beth then leaves her dance studio, making sure to bring Pin the Tail on the Donkey.
The next This Is Us flash-forward scene occurs in the season 3 finale, "Her." Randall, Beth, and Tess all arrive at an unknown house. The scene reassures fans that Randall and Beth are still married in the future despite their marital problems in the present. Then, Toby arrives with chalk and informs us that they are in Kevin's house. He tells Randall that he "talked to Jack, and they're on their way."
Kevin's preteen son walks by and lets Randall know that Kevin is out getting food. Randall then goes into a room that shows an elderly Rebecca in a hospital bed, with Nicky by her side.
Every future scene from 'This Is Us' Season 4 to season 5 episode 9
Unfortunately for fans, the next flash-forward scene did not occur until This Is Us Season 4 Episode 14, "The Cabin." But, we got our first glimpse at an older Kevin. He drives up to his house, the dream house that Jack always wanted to build for Rebecca. Jack's original sketch hangs on a wall in the home. Kevin enters his house with food, and Beth tells him, "Everybody's in with Rebecca."
In the season 4 finale, "Strangers (Part Two)," Kevin joins Randall and Nicky in Rebecca's room. Kevin and Nicky embrace, and we see that Nicky has a wedding band around his ring finger. And then, the scene reveals that Kevin is also wearing a wedding ring. Kevin's son and daughter enter the room and hug their father. Kevin then places his hand on Randall's shoulder, suggesting that their fight in the present is short-lived.
The next This Is Us flash-forward scene occurs in season 5 episode 9, "The Ride." It introduces us to two new characters; adult Deja and grown-up Annie. Randall and Beth's older daughter is training to be a doctor. Annie arrives at the hospital to pick her up. Annie gives Deja a teething toy, letting us know that Deja is pregnant and doesn't want anyone to know.
The sisters drive to Kevin's house, where Randall and Tess greet them. As they walk inside, Randall and Deja wave at another arriving car.
What happened in the other flash-forward scenes?
The This Is Us Season 5 finale, "The Adirondacks," featured flash-forward scenes, but not in the same year as the gathering at Kevin's house.
The episode jumps ahead five years to Kate's wedding day to Phillip, her boss in the present. During the scene, fans learn that Nicky is married, Kevin might be seeing someone and is in charge of "Big Three Construction," and a New Yorker profile calls Randall a "Rising Star."
It's also worth noting that This Is Us Season 3 Episode 1, "Strangers," features a flash-forward scene revolving around Kate and Toby's son, Jack. However, like the season 5 finale flash-forward, it doesn't occur during the get-together at Kevin's house.
In the episode, Jack proposes to a waitress named Lucy and is a famous singer. And in the season 3 finale, fans meet Jack's sister, Hailey, when she visits Jack and Lucy at the hospital to meet their newborn baby, Hope.
'This Is Us' creator discusses the flash-forward scenes in season 6
After the This Is Us Season 5 finale, creator Dan Fogelman teased what was to come regarding the flash-forward scenes in season 6.
He told TVLine, "Because our audience has been so devoted, and because, hopefully, we've smartly set up the contained areas where these future timelines live, I think you're going to have a real sense of resolution and completion for this family."
Fogelman continued, "It's where the mixed-up VHS tapes of this family's existence will all coalesce and speak to one another in completion. And so we have been working tirelessly to set up this rewarding final season to make all the pieces fit together."
This Is Us Season 6 premieres on Jan. 4 at 9 p.m. ET on NBC.
RELATED: 'This Is Us' Star Chrissy Metz Set to Co-Write a Season 6 Episode, 'It's Been Really Wonderful'