'This Is Us' Viewers Left 'Confused' Over 'Inconsistencies' in Season 6 Timeline
The sixth and final season of NBC's This Is Us has the daunting task of attempting to wrap up the loose strings of the series' prior five. With only three episodes left of the season and filming wrapped, fans wonder about the stories that made it to completion. While viewers are excited to see how the series' writers chose to end the Pearson family storylines, others are "confused" over what they believe are "inconsistencies" throughout This Is Us' season 6 timeline.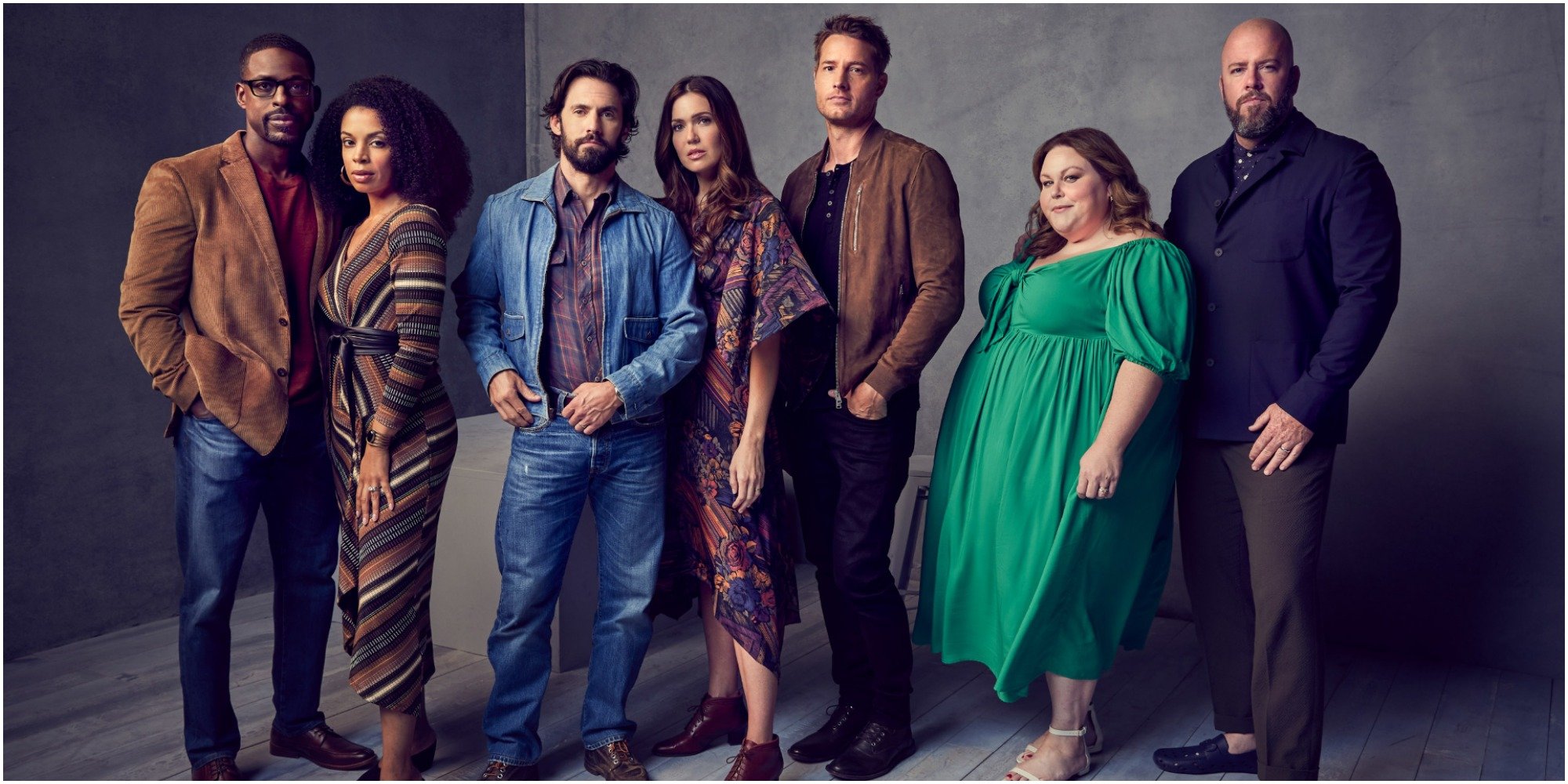 What are the titles of the final installments of 'This Is Us' season 6?
The titles of the final installments of This Is Us appear to connect to the content of the episodes.
The 16th episode is titled "Family Meeting," where the Big Three, Kevin (Justin Hartley), Kate (Chrissy Metz), and Randall (Sterling K. Brown), make a plan for their mother's care moving forward.
In a teaser trailer, Rebecca's children come together to tend to their mother on the heels of Miguel's death.
Rebecca tasked Kate to be her caretaker in case anything happened to Miguel.
However, there are many more issues to unpack between the siblings on the heels of that decision.
The remaining two episodes are titled "The Train" and "Us."
The final episode will air on May 24 and fans wonder how the show will fill in the timeline gaps left throughout season 6.
'This Is Us' viewers cited 'inconsistencies' in season 6's timeline
In a Reddit post titled "timeline doubts," fans discussed the storylines they believed did not flow as planned initially.
"Rebecca's deathbed scenes, I think, take place in 2034. So that's about six years after Miguel dies. The Big 3 are 53/54. Some people that age still look super young. Others start graying out," wrote one fan.
"Therefore, Kevin and Randall look a lot older than that, so there appears to be some timeline confusion."
"I'm with you on all of this, but didn't the twins look younger than 14 in Rebecca's deathbed scene? I think that's what is throwing me off a bit," penned a second Reddit user.
"I don't think they even kept their timeline straight. It shouldn't be so hard to follow. The time jumps are a mess and take away from the story.  In a show that plays with time like this, there should be a big roll of craft paper tacked up in the writer's room with hard & fast dates on timelines. To go to the future without knowing exactly when in the future they were going is criminal," exclaimed a third viewer.
"We saw the initial shot three years ago. End of season 3 in the episode 'Her.' And I'm not sure they'd nailed down their timeline at that point, which is unfortunate. So it's been a challenge," said a fourth This Is Us fan.
Will the Big Three go along with Rebecca's plan in 'Family Meeting?'
The Final Big Three.

Don't miss an all-new #ThisIsUsFinalChapter TUESDAY 9/8c on @NBC. pic.twitter.com/Z4zGiZTTTq

— This Is Us (@NBCThisisUs) May 6, 2022
The promo for episode 16, titled "Family Meeting," teases a challenging and emotional discussion between the Pearson siblings.
Each has their idea about the care of their mother, who battles Alzheimer's Disease.
The episode will also feature some flashbacks to Rebecca in her younger years and a conversation between Kate and Toby, her ex-husband, as she confides in him about carrying out her mother's wishes.
In the series Thanksgiving episode, Rebecca gathered her three children and husband, Miguel, around the family's table, where she laid out a plan for her future care.
In place of Miguel not being able to tend to Rebecca in their later years, the Pearson matriarch asked Kate to make all decisions regarding her future care.
This Is Us airs Tuesdays at 9 p.m. EST on NBC.