'This Is Us' Writer Breaks Down Rebecca's Jaw-Dropping Decision and What It Means for the Pearson Family
As This Is Us strides forward into its final season on NBC, there are bound to be some moments that will render viewers speechless. One of these occurred during the series' latest episode titled "Taboo." During the Rebecca-centric installment, fans viewed the Pearson matriarch through the lens of four titular Thanksgiving moments. However, during the present-day holiday, she made a jaw-dropping decision regarding her future care. What does it mean for the Pearson family moving forward? As the series heads toward its close, Laura Kenar explains Rebecca's (Mandy Moore) speech.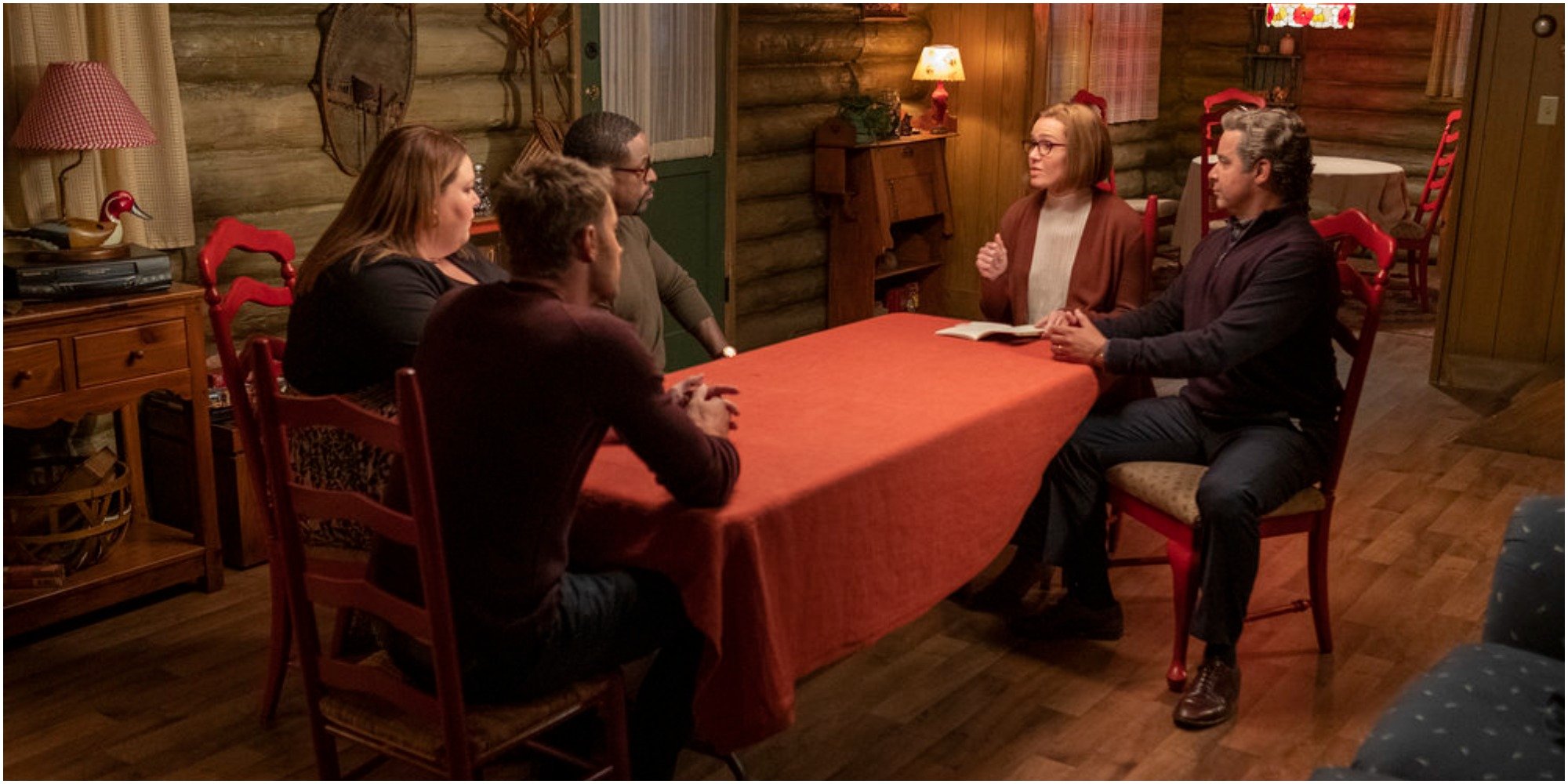 The decision that stunned 'This Is Us' viewers
After celebrating Thanksgiving, Rebecca, Miguel (Jon Huertas), Kevin (Justin Hartley), Kate (Chrissy Metz), and Randall (Sterling K. Brown) gathered together in the cabin's dining area.
Rebecca had several important things to tell her adult children. She wanted to make her wishes known before the challenges of Alzheimer's took that ability away from her.
Firstly, her husband Miguel (Jon Huertas) would be the only person to make all decisions regarding her care.
Secondly, Should Miguel not be around to oversee her care, Kate would be in charge of all decisions.
Most importantly, she wanted her children to take risks and not make their lives "smaller" because of her progressive disease.
However, this decision was shocking because Randall was always the person Rebecca relied upon. To pick Kate seemed out of the ordinary for Rebecca. However, Rebecca had a reason for choosing her only daughter to oversee her care.
'Taboo' writer Laura Kenar broke down Rebecca's decision
In an interview with Entertainment Weekly, This Is Us co-executive producer, and writer Laura Kenar broke down Rebecca's decision.
"Rebecca is so selfless and so brave. It's a powerful moment for Rebecca to allow her children to feel unburdened by her sickness by creating this plan. She knows her children will move heaven and earth to take care of her. However, she's saying to them, "Live your lives," Kenar said.
"However, she knows by picking Kate, it'll just alleviate a lot of stress, and she's come so far with Kate. Their relationship has evolved so much. In her teenage years, we see Rebecca slap Kate a couple of episodes before. They've had so many beautiful moments and have come together so beautifully in the last couple of years," Kenar concluded.
However, Randall's stunned and silent reaction to his mother's decision spoke volumes.
Rebecca likely believed that by picking Kate, she wouldn't allow Kevin and Randall to get to the emotional place they were at the close of season 4.
What can fans expect moving forward for the Pearsons?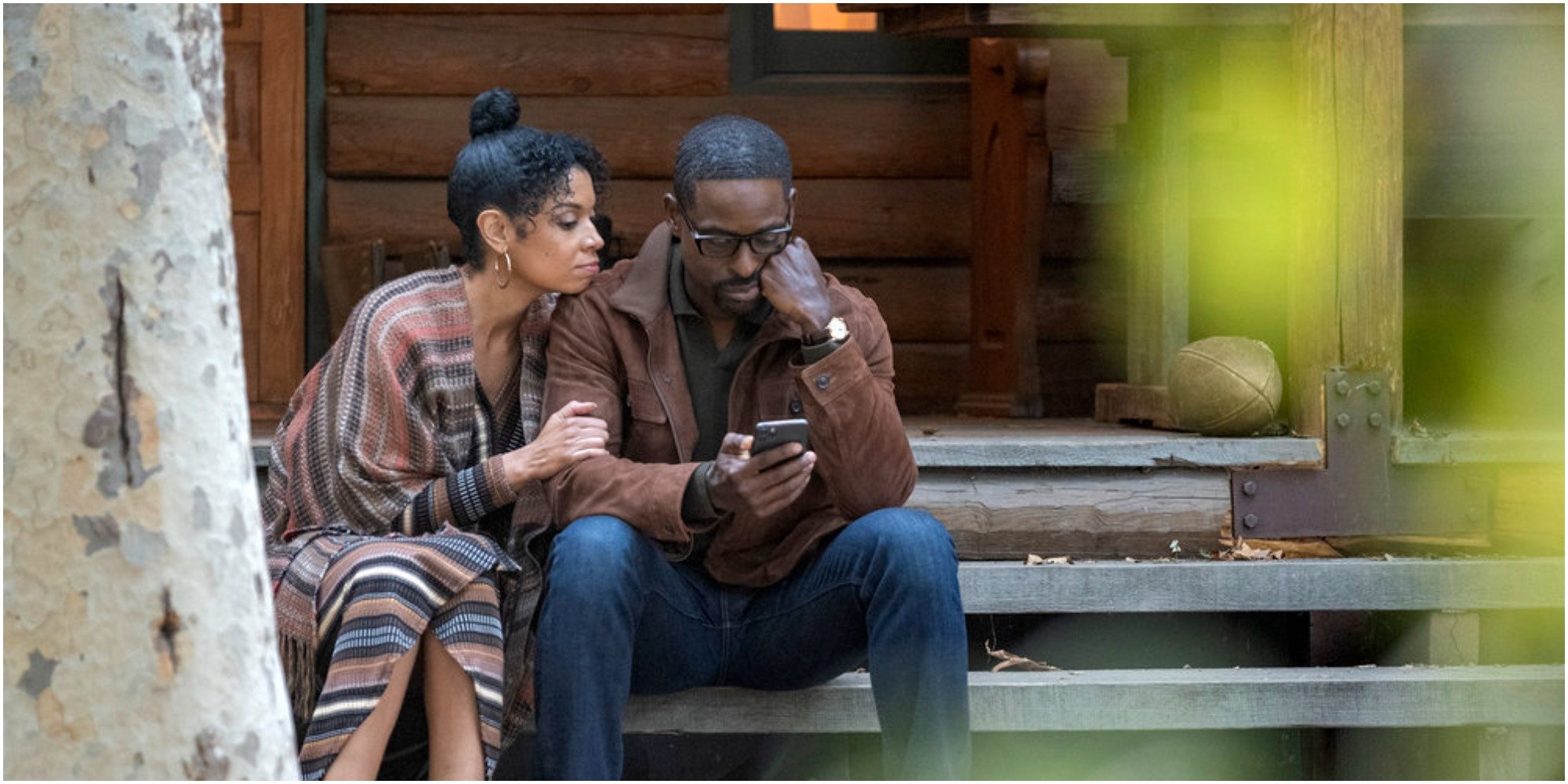 Kenar addressed several other vital points for the characters for the remainder of season 6.
An entire episode featuring Miguel will air shortly. The show will reveal the repercussions of his and Rebecca's early days after their reconnection.
Deja will have a strong reaction when she finds out Randall is why Malik pulled back on their relationship.
Randall's segment of the series' upcoming trilogy episodes will explore his relationship with Rebecca.
Kate will head to San Francisco with Toby for her installment of the trilogy episode. She and Toby will get into profound realizations about their marriage and how they feel about each other. 
Finally, in next week's "Guitar Man," Kevin will take his twins to the cabin and reconnect with Cassidy (Jennifer Morrison) and Nicky (Griffin Dunne) as they build Jack and Rebecca's dream home.
This Is Us airs Tuesdays at 9 p.m. EST on NBC.
RELATED: 'This Is Us': What Is the Secret Ingredient in Rebecca Pearson's Sugar Pie? Fans Weigh In