This is What Food Network's Guy Fieri Eats in a Day
Find out what Guy Fieri enjoys eating on a daily basis, and prepare to be surprised.
Guy Fieri, the 'Mayor of Flavortown,' has been a star at Food Network for years now. His various shows include Diners, Drive-Ins, and Dives, Guy's Big Bite, Guy's Ranch Kitchen, The Best Thing I Ever Ate and more. Usually, Fieri can be seen barbecuing and frying cuts of meat and dousing them with his Donkey Sauce.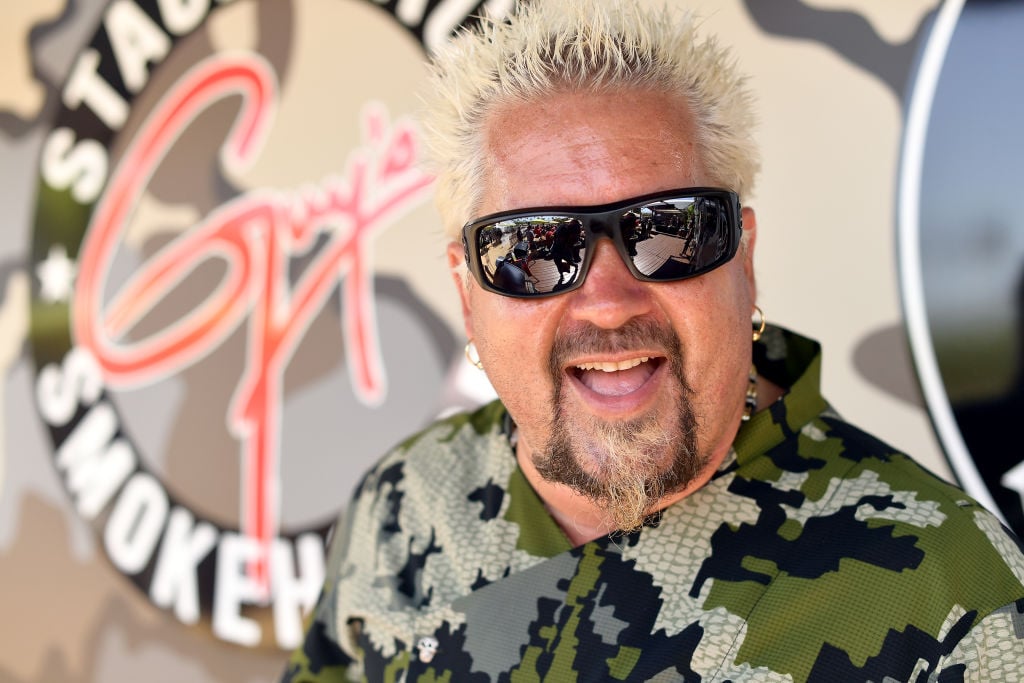 But what the celebrity chef eats on a daily basis is quite different from what viewers may imagine. Find out which foods Fieri actually eats on a given day and the major loss that influenced his culinary journey.
His parents were macrobiotic eaters
Surprisingly, Fieri's parents were not the supreme meat-eaters their son turned out to be. Their vegetarian, mostly raw foods diet is what influenced Fieri to start cooking.
"My parents were into macrobiotic cooking—vegetarian, nondairy, whole grains, no red meat," the 51-year-old told People in 2009. "I started cooking when I was 10 because I just couldn't eat that stuff."
He revealed to Chefography last year, "I never got to have white bread or baloney. I was brought up with steamed fish and brown rice and bulgur." 
"My mom was making eggplant Parmesan," he told The Daily Meal in 2013. "And I said, 'Can't we just have chicken Parmesan like the normal families?' So my mom said, 'You know, Guy? If you don't like the way we cook, you cook.'"
So he did, and he never looked back.
The major loss that changed everything for Fieri
Fieri's sister, Morgan, was diagnosed with cancer at the age of four. She did beat it but, tragically, when she was 38 years old, she developed melanoma and passed away in 2011.
The host of Guy's Grocery Games has embraced gluten-free options and organic foods, especially after his sister's death. She encouraged Fieri to think up great-tasting meals for her severe dietary restrictions. "It really opened my mind. I think it was the last gift she gave me. It changed me as a chef," he revealed to the Associated Press in 2016.
What Fieri eats on the daily
While it's understandable that Fieri's fans may think he has burgers and steaks at each meal, the reality may surprise them.
"While I do love great barbecue and a good burger, even on 'Diners, Drive-Ins and Dives,' they don't represent the majority of things I try," he shared with Today Food in January. "We feature a wide array of foods from around the world (and) get down with vegetarian and vegan dishes. We hit it all. And, I'd have to say, that's a pretty fair assessment of how I eat."
"We indulge from time to time but for the most part, we eat well-balanced, often very plant-based meals."
"I'm not saying that I'm a vegetarian, but people would be surprised at the amount of plant-based foods that I eat. Don't get me wrong — I get down with a good burger, but in moderation."
Read more: These Secrets From Ina Garten Will Make You a Better Cook