This is Why Mariah Carey Loves Christmas So Much
It's pretty much agreed upon at this point that Mariah Carey owns Christmas. Her classic song "All I Want For Christmas Is You" made history in 2019 when it topped the Billboard Hot 100 chart 25 years after its release.
Every year since then, Carey has excitedly awaited the Christmas season. But behind her love for Christmas is a much deeper story.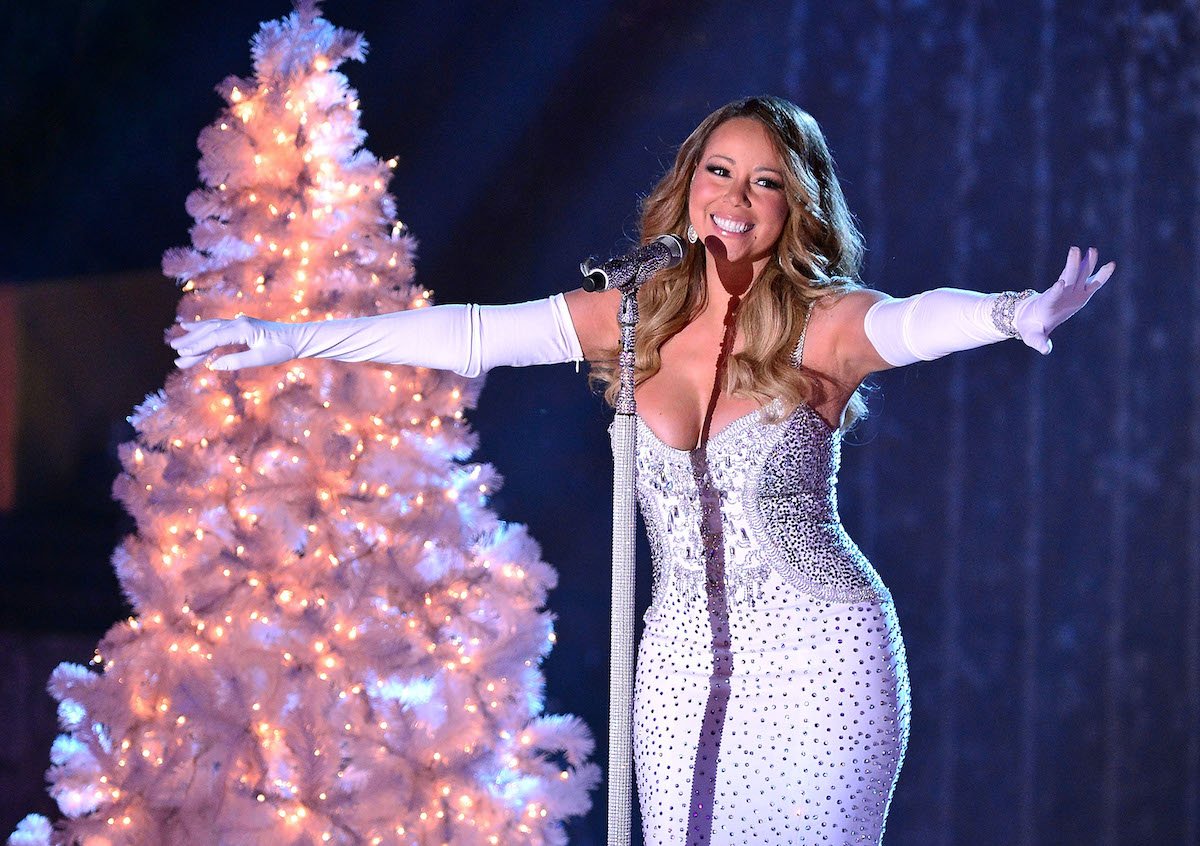 Mariah Carey had a 'tough-as-nails' childhood
Carey has been open about her traumatic childhood in the past, describing her upbringing as "tough-as-nails" in an interview with Out magazine in 2014. But with the release of her long-awaited memoir The Meaning of Mariah Carey, the Grammy-winning singer revealed new details about her home life on Long Island.
In the first few pages of her memoir, Carey describes the violent fights that would break out between her brother Morgan and her father Alfred Roy. "A shouting match became a tornado of fists in what seemed like a matter of seconds, banging through the room, knocking things over, and leaving havoc in its wake," she recalled.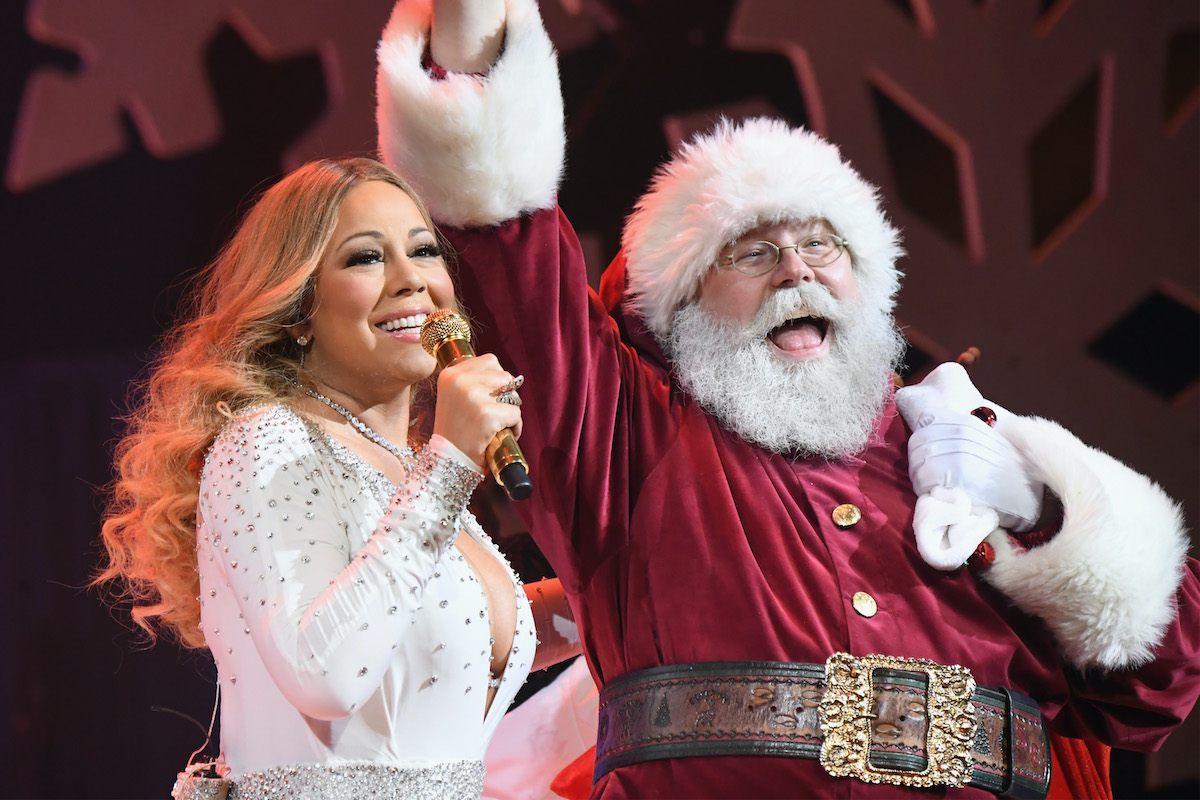 Mariah Carey's family would always 'ruin Christmas' with their fighting
Carey had great memories of Christmas when she was a child, as it was the only time of the year when she and her mother tried to put all the "trauma and drama" in their lives to the side. They didn't have any money for expensive gifts, but Carey was excited to open the Advent calendar every day and eat chocolate, and to decorate their house and sing Christmas carols.
Still, all hell would break loose at Christmas dinner when her brother and sister would get in heated arguments that would "explode in a torrent of verbal abuse."
"I would sit there in the center of the chaos, crying and wishing," Carey said. "Wishing they would stop screaming, wishing my mother could stop them from screaming and cursing. Wishing I could be somewhere safe and merry — somewhere that felt like Christmas."
All Carey wanted to do was escape. "I set about creating my own little magical, merry world of Christmas," she reminisced. "My imaginary Christmas was filled with Santa Claus, reindeer, snowmen, and all the bells and trimmings a little girl's dreams could hold."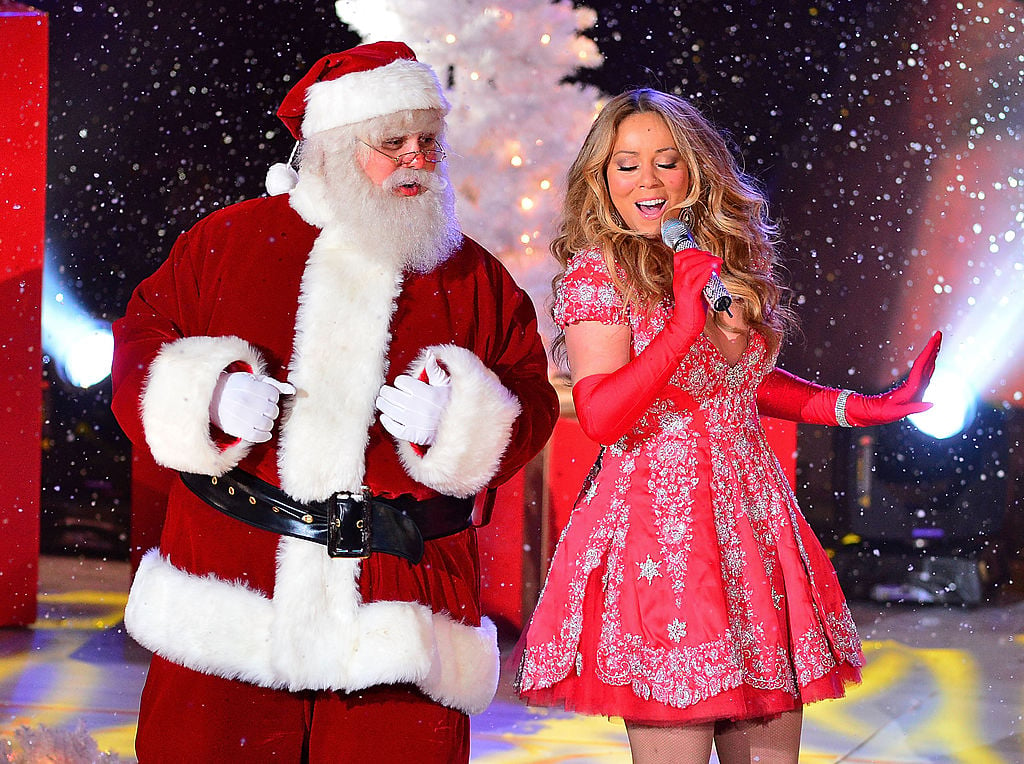 Mariah Carey grew to love Christmas because of her 'guncles'
What made Carey fall in love with Christmas in real life — and not just in her head — was the Christmas spirit of her "guncles" (gay uncles) Burt and Myron. She admired the happy life that they lived with their beautiful home and dog. Burt was a schoolteacher and photographer, and he would often take pictures of Carey around their house in fun, impromptu photoshoots.
"I distinctly remember one Christmas photo session we staged," Carey said. "I was dressed up in a green dress with flowers, and, as a special Christmas miracle, I had decent-looking bangs. I pretended to be placing an ornament on the tree as I coyly looked back over my shoulder and Burt snapped the picture — fashion-feature festive."
Carey went on to discuss how getting to experience her guncles' home at Christmastime gave her the true feeling of Christmas that she always dreamed of. "They never tried to tame my over-the-top imagination. It was from my little girl's spirit and those early fantasies of family, and friendship, that I wrote 'All I Want For Christmas Is You,'" she stated.
Carey admitted that it was also a feeling of nostalgia for this time that led her to write her Christmas classic. "I've always been a tragically sentimental person, and Christmastime embodies that sentimentality for me," she said. "I wanted to write a song that would make me happy and make me feel like a loved, carefree young girl at Christmas."