This Is Why Olivia Colman Hopes Queen Elizabeth II Doesn't Watch 'The Crown'
Olivia Colman took on quite the iconic role as Queen Elizabeth II in The Crown. Playing the English monarch for Seasons 3 and 4 of the Emmy-winning Netflix drama wasn't her first stab at playing English royalty—she won an Oscar for playing Queen Anne in 2018's The Favourite.
But there's one key difference between The Crown and The Favourite that makes Colman nervous: Elizabeth is still alive. And in an interview about the series, Colman explained why that makes her uneasy.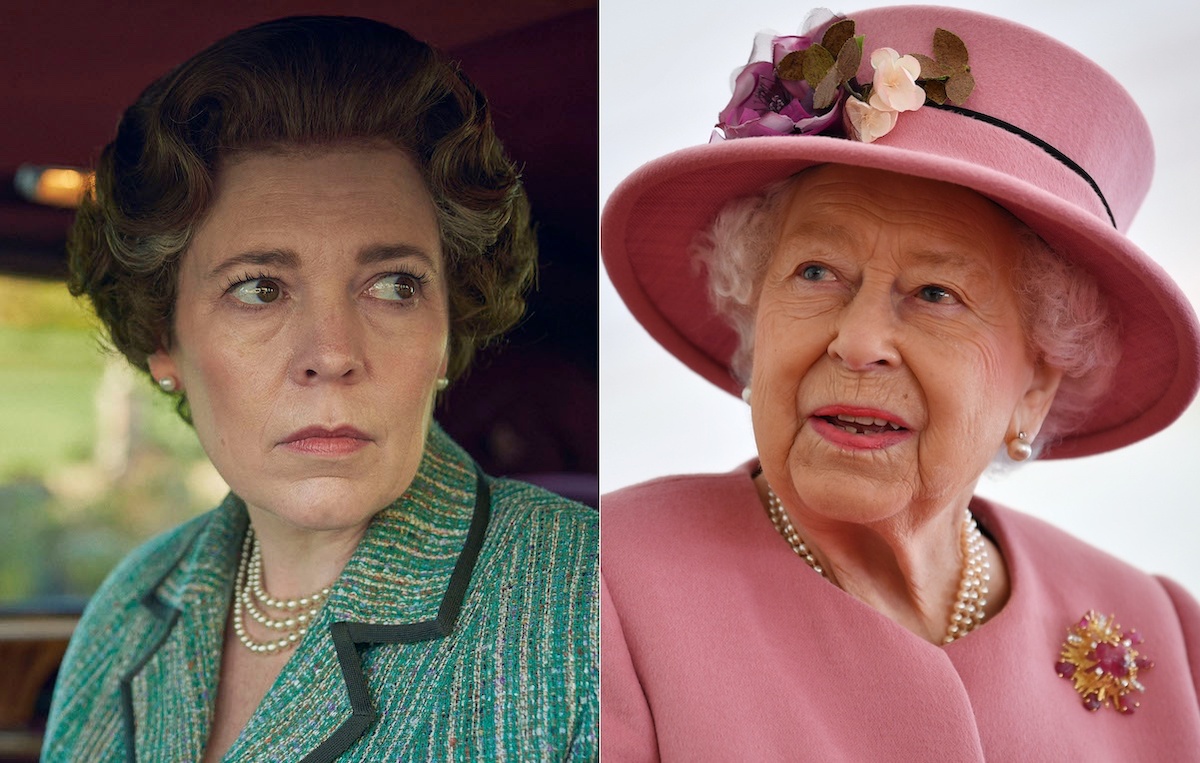 Olivia Colman says there's 'more pressure' when playing people who are still alive
In an August 2020 interview with The Mirror, Colman said she was afraid Elizabeth wouldn't like her portrayal if she saw it.
"There is much more pressure when you're playing someone who is still living," she said. "And you have this fear that they're watching it and won't like it."
"You're thinking, 'Oh my God, what if Queen Elizabeth II ­watches the series and sees me?'" the Fleabag alum continued. "Perhaps she will think that my interpretation is completely wrong. She's going to change channels."
Referencing her Oscar-winning turn in The Favourite, Colman continued, "The beauty of Queen Anne is that no one can tell me she didn't sound like that, but everyone can tell me what the Queen sounds like, and that's slightly annoying. It's much harder to play ­people that everyone has a vision of, a picture of, and has ideas about."
RELATED: How Did Olivia Colman Prepare For Her Role as Queen Elizabeth in 'The Crown'?
Who in the royal family watches 'The Crown?'
No doubt, everyone who's played a royal in The Crown have felt the same pressure. Knowing that some members of the royal family do, indeed, watch the hit series is likely daunting as well.
According to The Times, Buckingham Palace is informed about the show's plot lines before the seasons begin production, but not everyone in the family tunes in.
During an appearance on The Graham Norton Show in 2019, Colman said she met Prince William and had quite the awkward moment when she asked if he's watched the show.
"He asked what I was doing at the moment before he quickly added, 'Actually, I know what you're doing," she said. "I was so excited and asked, 'Have you watched it?' His answer was a firm, 'No.' But he was very charming and very lovely."
Count Prince Philip, Duke of Edinburgh out too. Season 1 and 2 star Matt Smith said on Jimmy Kimmel Live that when a friend of his had the chance to ask the prince if he watched the show, he bluntly replied, "Don't be ridiculous!"
Princess Anne, Elizabeth and Philip's only daughter, and Princess Eugenie, daughter of Prince Andrew, have watched some episodes. According to Katie Nicholl's book Harry: Life, Love, and Loss, Prince Harry and Meghan, Duchess of Sussex also watch the series, though it's not known how much of it they've seen.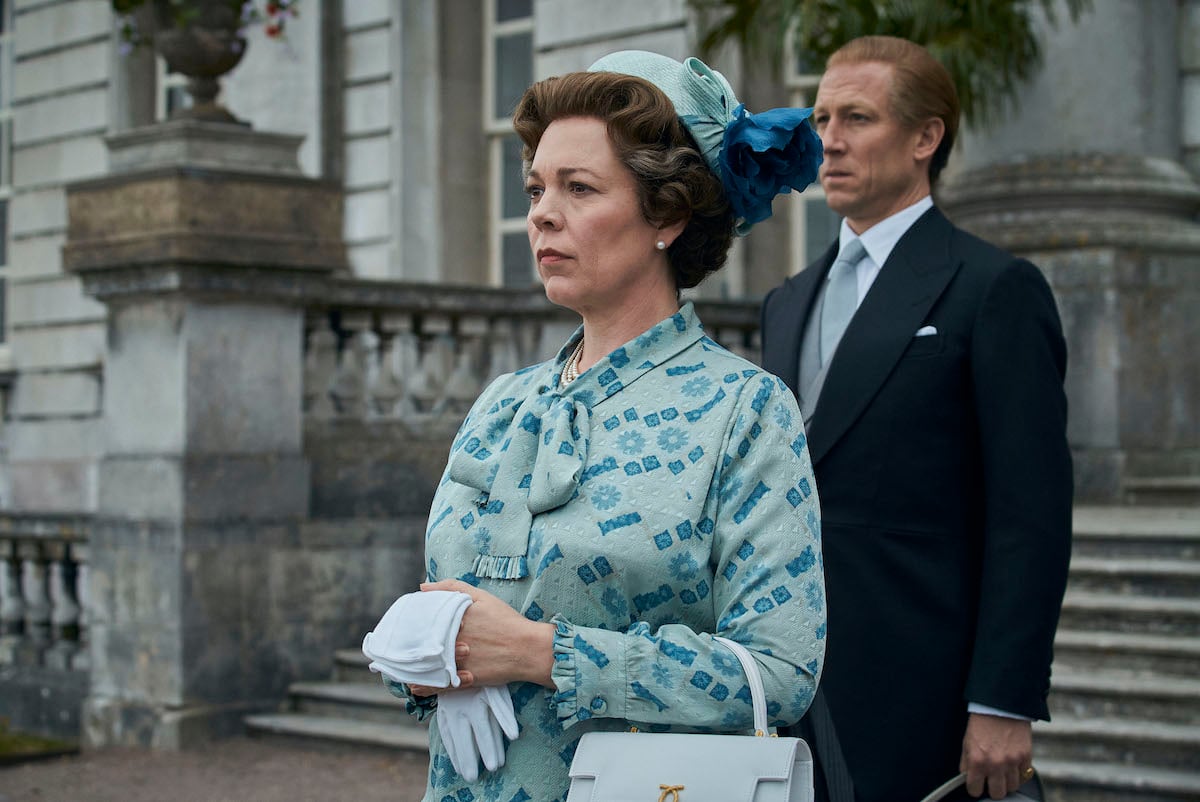 RELATED: Are Prince William and Prince Harry in 'The Crown' Season 4?
Does Queen Elizabeth II watch 'The Crown?'
And yes, Elizabeth herself has even tuned in. She reportedly enjoyed Season 1, but didn't like how her husband and Charles were portrayed in Season 2.
As a royal courtier told The Express, "The queen realizes that many who watch The Crown take it as an accurate portrayal of the royal family and she cannot change that. But I can convey that she was upset by the way Prince Philip is depicted as being a father insensitive to his son's wellbeing. She was particularly annoyed at a scene in which Philip has no sympathy for a plainly upset Charles while he is flying him home from Scotland. That simply did not happen."
Seasons 1 and 2 of The Crown starred Claire Foy as the young queen. It's not known if the 94-year-old queen has tuned in for Seasons 3 and 4.