This Isn't The First 'Queer Relationship' For Harley Quinn and Poison Ivy, According To 'Harley Quinn' Co-Showrunner
Harley Quinn's second season on DC Universe was a great extension to the character's development from Season 1, but it also dove into Harley's most important relationship in the comics, outside of the Joker: Poison Ivy. And it's easily a lot less toxic, too. 
The two are best friends from the moment we meet them in Season 1, and their origin is further shown in Season 2. But it's not until they kiss in Episode 7 of the second season that things get really complicated. While in canon the two have been girlfriends before, this is one of the few times where it's made explicitly obvious at the end that they're in a romantic relationship.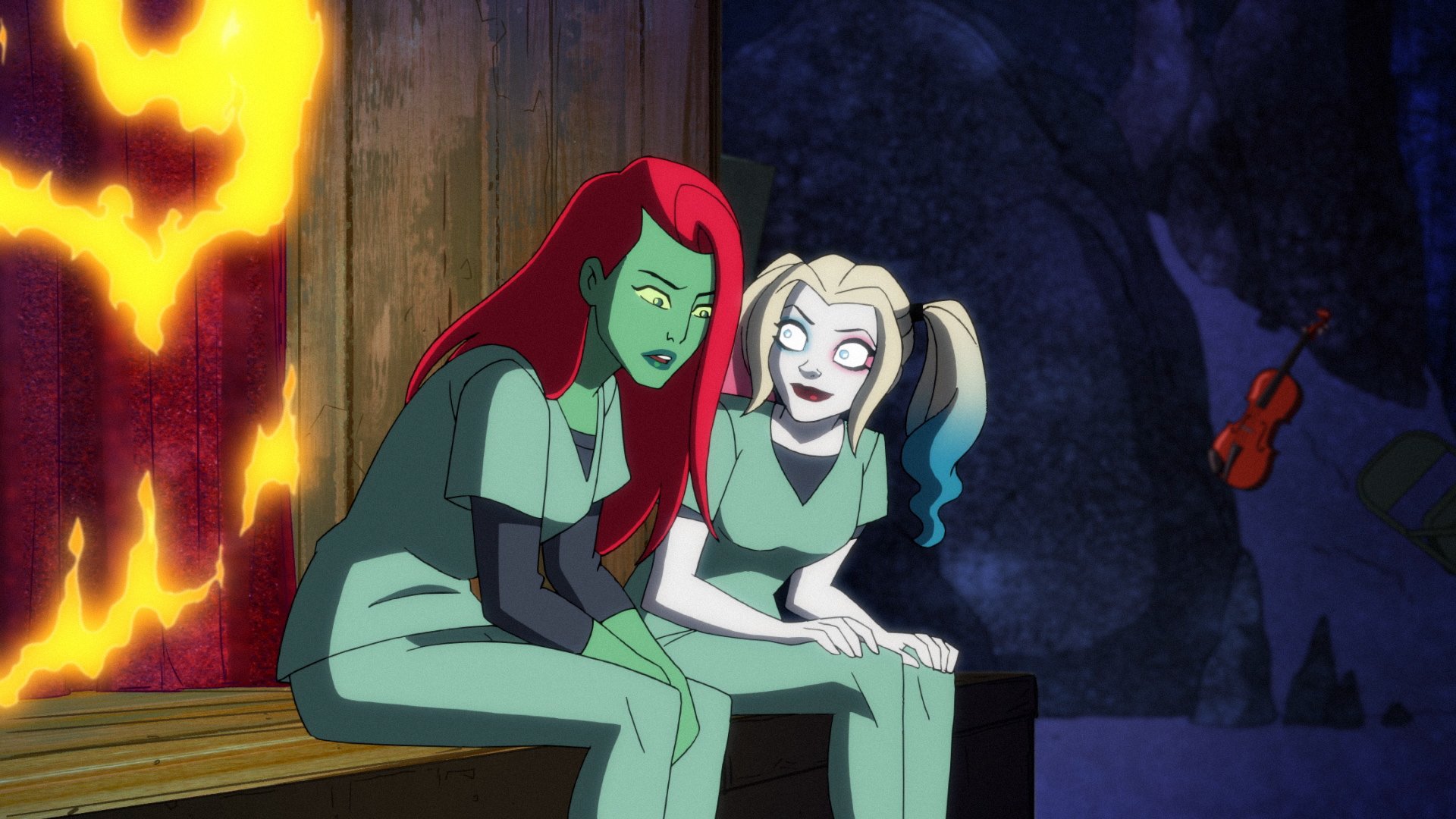 RELATED: 7 Times Harley Quinn and Poison Ivy's Bond Was Unbreakable in 'Harley Quinn'
'Harley Quinn' gave viewers some of the best bisexual representation out there
As stated above, these two have been a couple in canon before. They first met in the 1990s cartoon, Batman: The Animated Series. Harley Quinn was just dumped by the Joker and she was trying to prove her worth to him by stealing from a museum. Poison Ivy was also there on her own heist, and the rest is history for them. 
From other series to comic books, they've either been really close friends or implied-girlfriends. However, with Harley Quinn, it was the bisexual representation many fans have been craving.
The two obviously had relationships with men; Harley is seen with the Joker in the first season, and Ivy has her growing relationship with Kite Man. However, their chemistry, even as just friends, was off the charts. And as their stories progressed, and certainly after their post-pit kiss, it was hard to deny their growing feelings. 
Poison Ivy struggled with wanting to please others and trying to protect her heart with the safe choice (i.e. Kite Man). And when Harley Quinn realized she loved Ivy more than just a friend, things snowballed for her too. The series gave a realistic look at falling for your best friend, while also sticking to the great characterization that they already established in Season 1.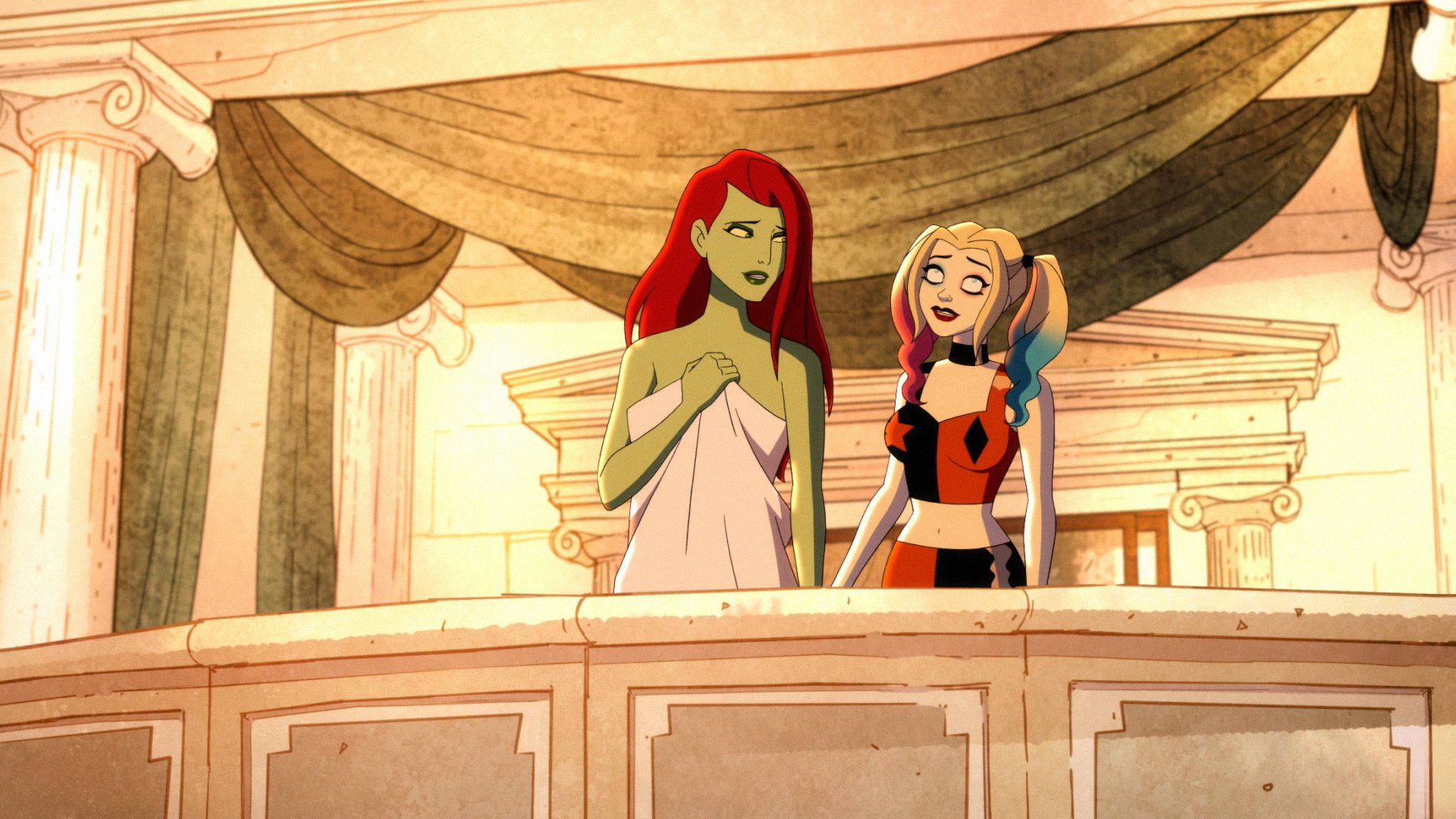 RELATED: Harley Quinn and Poison Ivy's Love Theme Mirrors Their Relationship on DC Universe's 'Harley Quinn', According To Its Composer, Jefferson Friedman
Co-showrunner confirmed that Harley Quinn and Poison Ivy have had relationships with other women
In canon, Harley Quinn is bisexual and even confirmed in the Birds of Prey movie, as well. And Poison Ivy has also had male and female lovers through the decades. And while it's not stated in the show, co-showrunner Justin Halpern said that these two characters had been in same-sex relationships before each other. 
"This was much discussed," Halpern told a fan during a Reddit AMA on July 14. "What we decided on was that both Harley and Ivy had had relationships with women before this. Ivy has definitely had less relationships overall, but we didn't think this was her first time in a queer relationship."
This solidifies, then, that a lot of their hesitation toward a relationship with one another came from their fear of hurting their friendship rather than nervousness at the bisexual aspect of it. But, that wasn't really hinted at anyway. Poison Ivy even told Harley Quinn that she couldn't give her heart to her for fear of screwing up their friendship and also because she wasn't confident that Harley wouldn't break it. 
And while it's true that the Harley Quinn show has focused mostly on Harley and her backstory, Ivy will get her day in the sun if the series gets a third season.
"And yes, definitely going to be diving into Ivy's origins more if we get another season," Halpern continued. "And she for sure had a crush on cat woman. I think there are a lot of complicated feelings there."
That last part was made a little too obvious by dear ole Pamela. 
The writers have a debate on when the two fell in love
While you can't debate whether Harley and Ivy's feelings were true for each other — they obviously were — you can definitely argue on when they fell in love. And the writers did just that. 
"We debated this in the writers' room," Halpern shared in another answer on Reddit. "Some thought it was when Ivy was killed in Season 1 Ep 12. I think it was when she saw Nora die in Mr. Freeze's lair."
He's specifically talking about Harley Quinn here, as it's a little obvious that Ivy was more attached to her from the start. However, Ivy didn't actually come to terms with her being in love with Harley until the Season 2 finale. 
"I like the fact that the room was split, though," Halpern said about the debate. "I think it means that the characters took on a life of their own for everyone and that means we were accomplishing what we set out to do. Damn, that sounded so f*cking pretentious."
It's fun to have things still left up to the audience's interpretation. And the discussions that go on about Harley Quinn just continue to prove it was a complex series that created well-developed characters. Hopefully, Season 3 comes along so fans can get more of that. 
RELATED: Harley Quinn and Poison Ivy's Newest Development Isn't Going Anywhere If 'Harley Quinn' Gets a Third Season