This Isn't the First Time Kim Kardashian Has Been Called 'Tone-Deaf' During the Pandemic
For the second time during the coronavirus (COVID-19) pandemic, Kim Kardashian is being widely criticized online for flashing her wealth.
The star turned 40 on Oct. 21. On Oct. 27, Kardashian revealed in a series of tweets that she celebrated the milestone birthday by flying her "closest inner circle" on a private plane to a private island so they could "pretend things were normal just for a brief moment in time."
Twitter users were quick to point out Kardashian's privilege, saying the millionaire's decision to share this information was tone-deaf, out of touch, and insensitive to those struggling due to the pandemic. In June 2020, she received the same criticism.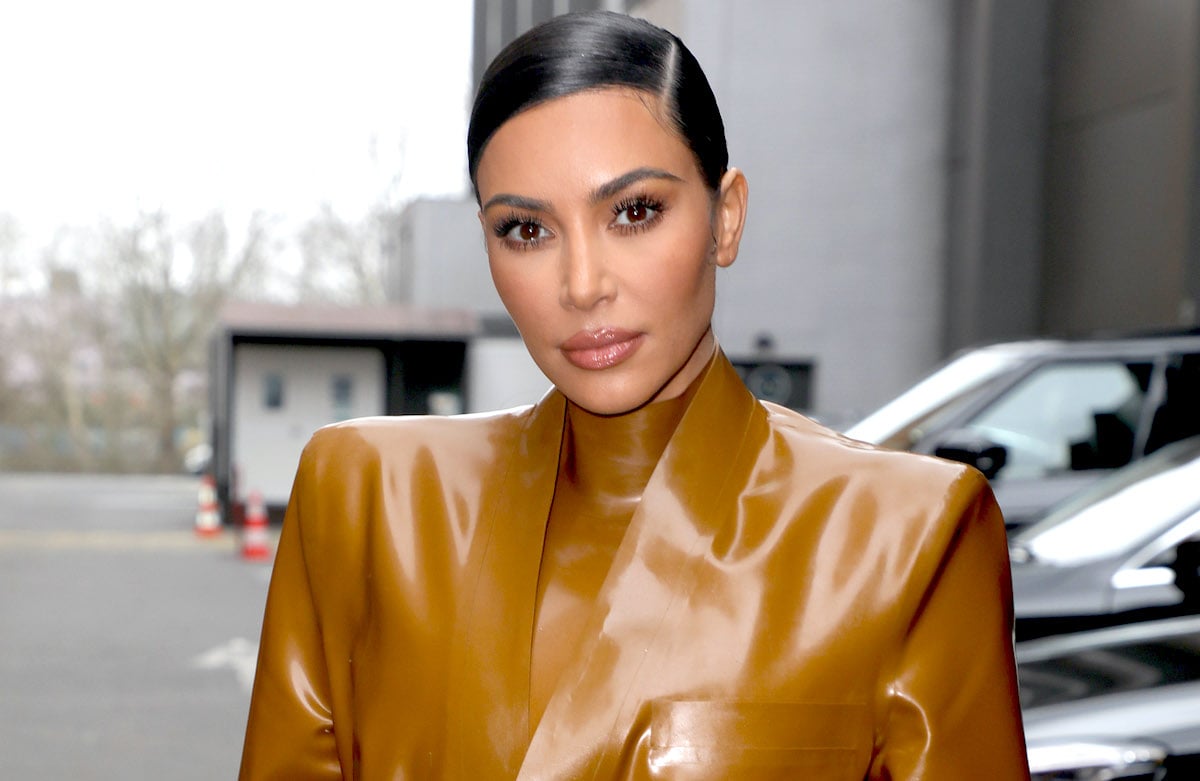 Who was at Kim Kardashian's private island 40th birthday party?
Kardashian shared a slew of photos from her 40th birthday party on Oct. 27. The pictures revealed the star's stacked guest list, which included siblings Khloé Kardashian, Kourtney Kardashian, Rob Kardashian, and Kendall Jenner. Kylie Jenner was seemingly not in attendance.
Kris Jenner, Corey Gamble, Scott Disick, Mason Disick, and Tristan Thompson were also seen in the makeup mogul's photos, among many of Kardashian's friends. Judging by the pictures, Kardashian's "closest inner circle" appears to be large. The star explained the party and how it was able to happen in her Twitter thread.
"After 2 weeks of multiple health screens and asking everyone to quarantine," the 40-year-old said, "I surprised my closest inner circle with a trip to a private island where we could pretend things were normal just for a brief moment in time." She then shared the activities guests were able to take part in.
"We danced, rode bikes, swam near whales, kayaked, watched a movie on the beach and so much more," she shared. "I realize that for most people, this is something that is so far out of reach right now, so in moments like these, I am humbly reminded of how privileged my life is. #thisis40."
Why is Kim Kardashian's 40th birthday party being criticized?
Although Kardashian briefly acknowledged her privilege in her comments about the party, people on Twitter are saying it's not enough. Rather than publicize this luxurious event, they wish she hadn't shared anything.
As one Twitter user replied, "I feel like, maybe, you should not have shared this with us and just kept it to yourself. People are dying and the rest of us are suffering as we watch the body count rise quarantined in our homes. This is tone deaf and insensitive."
Said another, "Humble (noun): having or showing a modest or low estimate of one's own importance… by throwing yourself a 40th birthday party on a private island during a pandemic. Blessed (noun): to feel lucky to have health, while others die, and fortune, while others can't afford rent."
One Twitter user gave a stark comparison between their life and Kardashian's in an attempt to highlight the insensitive nature of the star's actions.
"I'm really happy for you," they said. "My dad died and we couldn't have a funeral."
On Instagram, people are also quoting Kourtney Kardashian's famous "Kim there's people that are dying" line.
Kim Kardashian frequently posts about her expensive lifestyle
The coronavirus pandemic has highlighted the massive wealth inequality in the United States. There are millions of Americans who have lost their jobs and as a result are struggling to pay rent, feed their families, and get access to affordable healthcare.
Meanwhile, Kardashian and her cohort of famous friends jetted off to a private island and then publicized it, as if showing off their massive wealth at this particular moment in time would be in any way inspirational.
She echoed this mindset in June, when she showed off her 7-year-old daughter North's wildly expensive horse.
Kim Kardashian was called 'tone-deaf' in June when she shared pictures of her expensive horse
The tweet showed two photos. One of North looking at the black horse, another a close-up shot of the horse's curly mane.
"Meet North's Freesian horse," Kardashian wrote in her caption on June 29. "We have 14 gorgeous Freesians on the ranch." Friesian horses like Kardashian's reportedly can cost $30,000. And her family has 14. People were quick to criticize Kardashian's need to flaunt her money.
"I can't afford healthcare," one Twitter said in a quoted tweet.
Chimed in another Twitter user, "cool! my family has gone medically bankrupt twice."
"Read the room," another reply read. "Your superficial materialistic brags impress no-one at the best of times."
In a time when so many people are struggling medically, financially, emotionally, and possibly don't have the means to better their lives, it's fair for people to feel frustrated when Kardashian (and any wealthy person, for that matter) touts how privileged they are, no matter how "humble" they try to be. True humility, Twitter users argue, would be keeping this information to yourself.