This 'Lost' Character Was Ian Somerhalder's Inspiration for Damon on 'The Vampire Diaries'
Actors don't usually get to write out their character's story. But they do sometimes pull inspiration from other people. Ian Somerhalder said his character on The Vampire Dairies was influenced by his previous job. He revealed how a character from Lost helped him with his performance as Damon.
Ian Somerhalder on was on 'Lost' before 'The Vampire Diaries'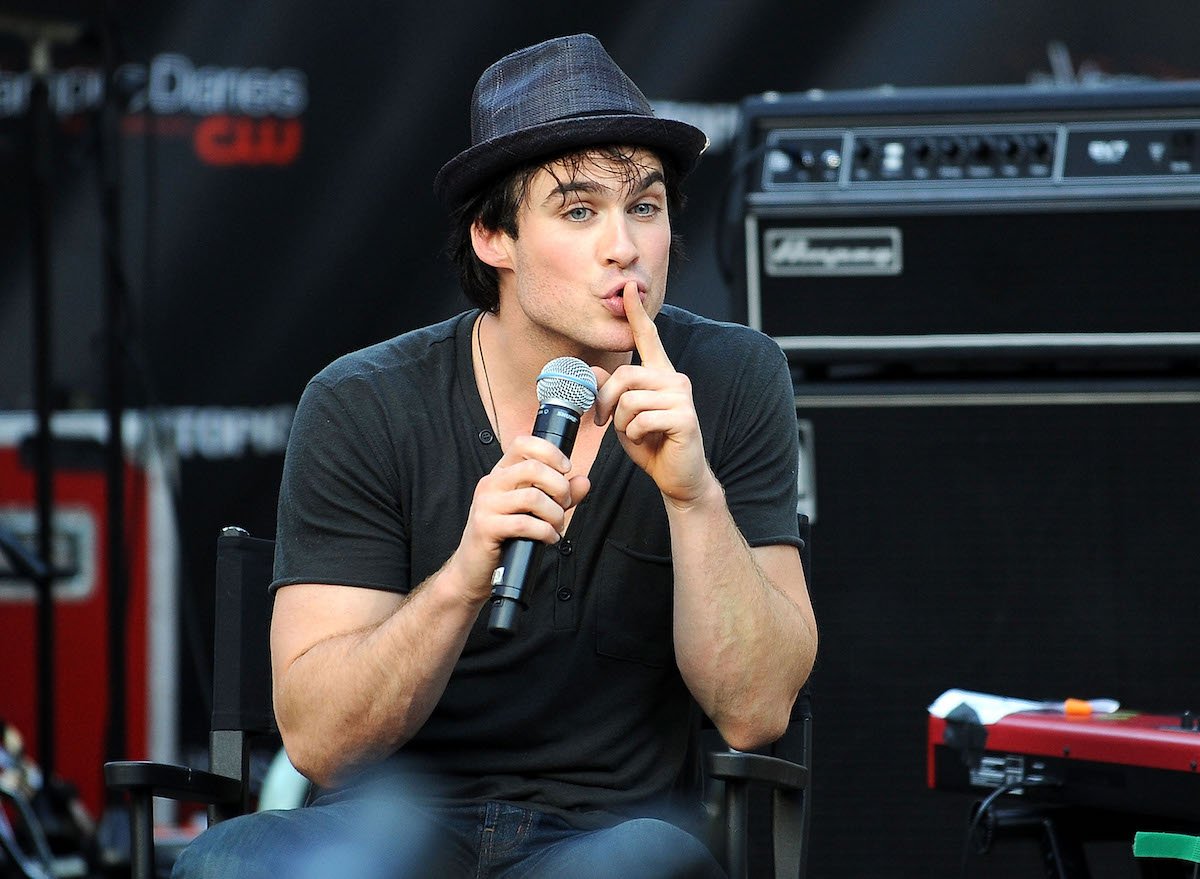 Lost followed the passengers of Oceanic Flight 815 after it crashes on an island. Fans were able to see their lives before the crash and how they try to survive away from civilization.
Somerhalder played Boone Carlyle, who had money and often used it to help out his stepsister, Sabrina (Maggie Grace). Boone was secretly in love with her, but she didn't feel the same way about him. He tragically didn't survive long on the island.
Somerhalder later got his role as Damon Salvatore on The Vampire Diaries. He revealed how he played the vampire was inspired by a beloved Lost character.
Sawyer was his inspiration
One of the most popular characters on Lost was Sawyer (Josh Holloway). The Southern character was full of quips and would give nicknames for other characters. He was charming but also selfish. He was a hunky love interest who developed feelings for multiple characters.
Somerhalder admitted to using Holloway's performance as inspiration for Damon. "Sawyer is a great deal of inspiration (for Damon)," he said in 2015 at Wizard World, according to The Chicago Tribune. "Josh Holloway is an amazing actor. Sawyer is a really great character — one of the most conflicted, funniest dudes ever."
He continued, "And I feel that way on Vampire Diaries. At the end of the day, not to demean the material, I've ever said this to Peter Roth, the president of Warner Bros. television, this is a soapy teen vampire drama – like melodrama (expletive). So the least I could do is have fun, bring a lot of edge to it."
The actor did have fun with the character. He was able to play the vampire for eight seasons. One thing that has made the characters similar was their love life.
Damon was also stuck in a love triangle
Damon was very charming and had quick one-liners. He was also stuck in a love triangle being in love with Elena (Nina Dobrev). She was first in love with his brother, Stefan (Paul Wesley).
This is similar to Sawyer being in a love triangle on Lost by being in love with Kate (Evangeline Lilly). But she also had feelings for Dr. Jack Shepherd (Matthew Fox). Sawyer and Damon were both seen as the "bad boys" compared to their rival.
That inspiration and work paid off for the actor. Somerhalder had a much longer run on The Vampire Diaries than on Lost.